Orlando Science Center is reserved strictly for adults at Science Night Live on Saturday, June 11 from 8–11:30pm with all new grown-up-inspired programming.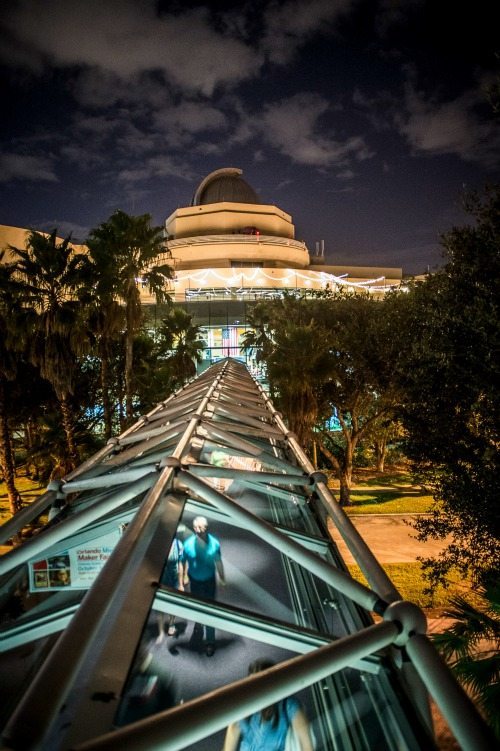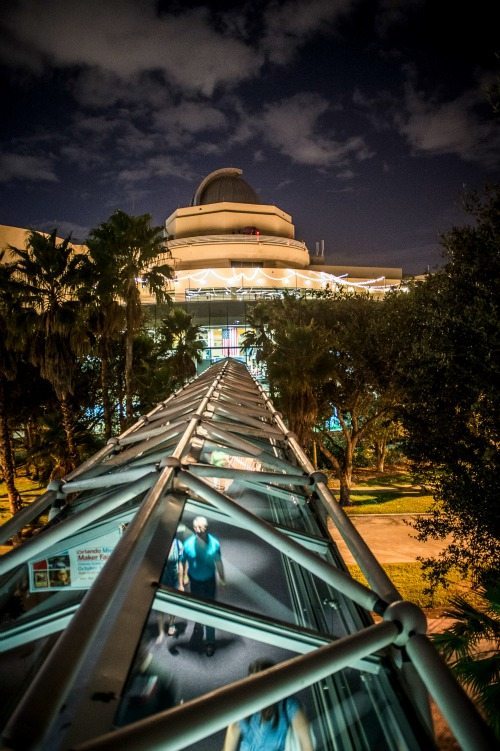 New to the event, Powered by PechaKucha presented by PechaKucha Orlando is making its first appearance at the Science Center. Plus, three new exhibits will be open for guests to enjoy including the new permanent exhibit Kinetic Zone, the latest traveling exhibit Mindbender Mansion and two art exhibitions on display in Fusion: A STEAM Gallery!
Attendees can also experience exciting offerings like viewing stars and planets through the giant refractor telescope in the Crosby Observatory, catching giant-screen films in the Dr. Phillips CineDome, conducting lab experiments in Dr. Dare's Laboratory, participating in science trivia and delighting in food and adult beverages available for purchase.
NEW EXPERIENCES
Powered by PechaKucha offers guests an opportunity to listen, learn, and engage… and unwrap the hidden brilliance of Orlando!
Drawing its name from the Japanese term for "chitchat," PechaKucha rests on a simple idea: 20 images x 20 seconds. It's a format that makes the presentations concise and keeps things moving at a rapid pace. Speakers present their PechaKucha talk on a wide range of topics.
Enjoy Powered by PechaKucha presentations for free with admission to Science Night Live! Seating is limited so please reserve a time when you purchase your tickets. The two one-hour sessions begin at 8:30pm and 10:00pm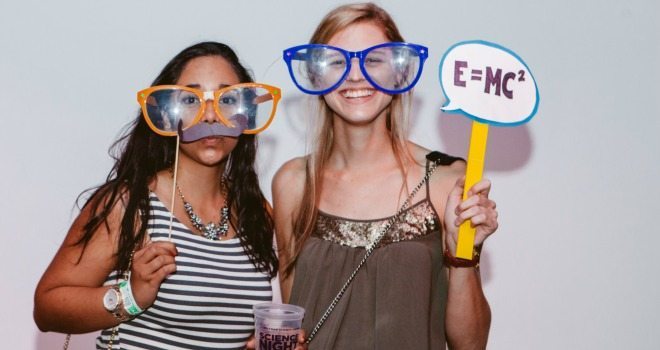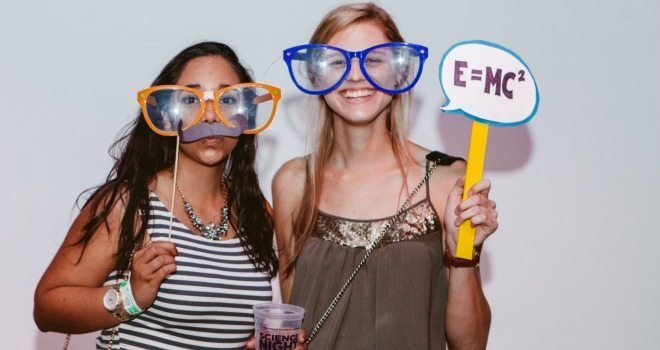 In Orlando Science Center's latest permanent exhibit Kinetic Zone – Science in Motion, enjoy an eclectic array of hands-on, interactive exhibits that will let guests explore the fundamentals of forces, such as electricity, gravity, Newton's Laws and much more.
Visitors can engage in a series of hands-on challenges and design, build and test their own creations in exhibits like the Coaster Challenge, which focuses on roller coaster engineering, and the Balance Challenge, where you test your creation's balance on a series of ziplines.
Other experiences will allow you to use a pulley system to lift yourself off the ground, launch air rockets, make shocking discoveries at the electricity wall and explore the physics of the virtual world with flight and driving simulators.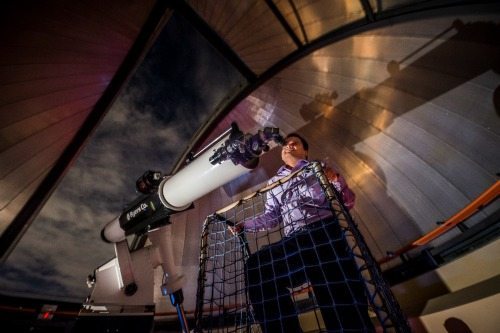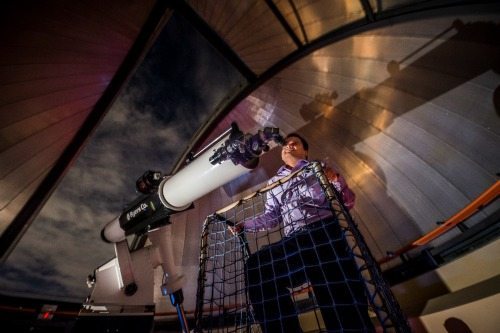 Mindbender Mansion, Orlando Science Center's latest traveling exhibit will be open to give Science Night Live everyone's brain a workout! This eclectic exhibit that takes the concept of brainteasers to a dizzying new level with interactive challenges is guaranteed to test the brain power and problem-solving skills of even the most experienced puzzlers. Enjoy exercising your mind as you try to master the 40 individual brain teasers and five full-body-and-mind group activities in this fun and unconventional new exhibit.
TICKETS
Experience Science Night Live at the special evening rate of $15. Admission includes access to all four floors of exhibits, films, live programming and night-time viewing in the Crosby Observatory. Members enjoy Science Night Live at no charge. Must be 21 and older.
Tickets are only available online at www.osc.org/snl and admission to Powered by PechaKucha is included but must be reserved online at the time you purchase your tickets to the event.
Parking is free in the Science Center parking garage and additional parking is available at the Florida Hospital Alden Street Garage for this event on June 11 only.
While the Science Center has lots to offer kids and families during regular hours, Science Night Live is exclusively for grown-ups. Dress code is casual attire.
For more information, call 407.514.2000 or visit www.osc.org/snl.