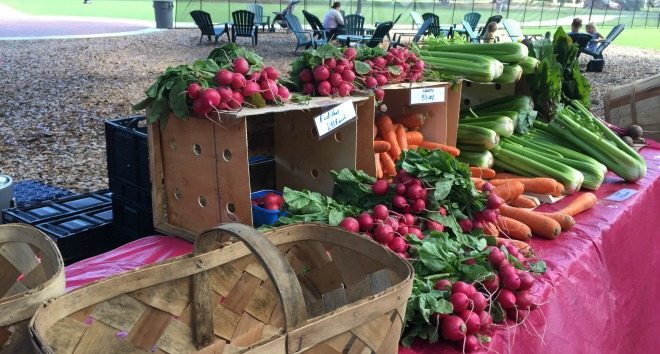 Looking for a budget-friendly and easy date day idea? Pay a visit to an Orlando farmers market. We have a dozen located around the city and in nearby suburbs, each offering a huge assortment of produce, local meats, artisan products and eat-on-the-fly nosh.
Winter Park Farmers Market
Saturdays, 7am-1pm
The Old Train Depot off New England Avenue

Held at the restored historical building just a hop, skip and jump from Park Avenue, this farmers market has great vendors in a prime location. It is so beloved by locals that it even has its own "I LUV The Winter Park Farmers' Market Facebook page where patrons and vendors post about featured or popular products. Go early; this market gets super crammed by 10am. Go hungry; you can buy your entire breakfast as you meander from stall to stall.
What you'll find there: produce, plants, baked goods, Ginny's Orchids and Winter Park Honey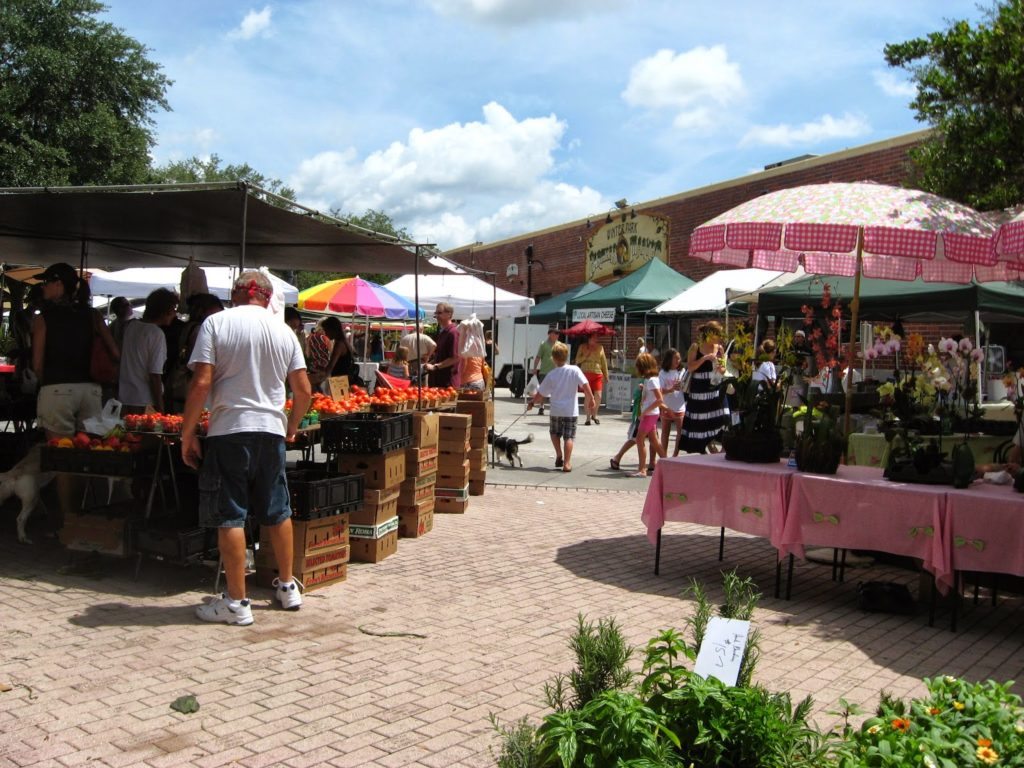 Orlando Farmers Market
Sundays, 10am-4pm
Lake Eola Park

Lake Eola Park draws hundreds of visitors on Sundays for the Orlando Farmers Market. You can find almost anything at this market, including fresh produce, baked goods, crafts, handmade jewelry, food and more. Many families attend this event and so do many four-legged, furry family members too. Bonus: a wine and beer garden with live music opens in the market's center every Sunday at noon.
What you'll find there: kettle corn, gourmet cheese, fresh juices, Bonsai trees, Morris Family Farms produce, GreenLead Henna.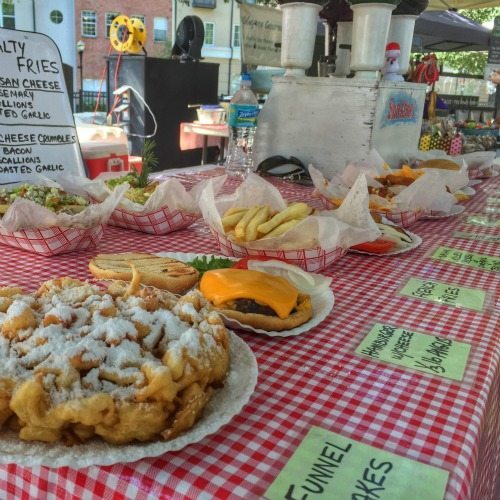 Maitland Farmers Market
Sundays, 9am-2pm
Lake Lily

The Maitland Farmers Market is a great spot surrounding the tranquil shores of Lake Lily. Grab something to eat and wander around the market to shop at vendor booths, or order an ice pop and sit near the lake for a relaxing Sunday morning snuggle.
What you'll find there: produce, food trucks, hot dogs, jerky, dips, lemonade, Cathy's Cajun Cuisines and Peak Season Pops.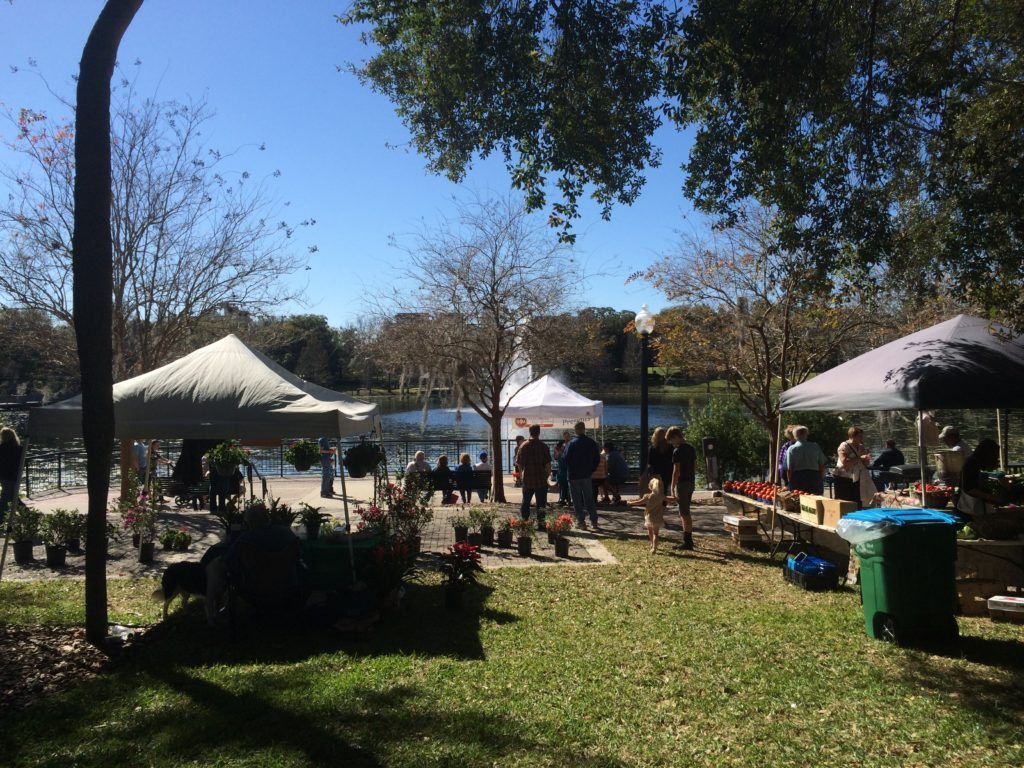 Winter Garden Downtown Farmers Market
Saturdays, 9am-2pm
Historic Winter Garden

Just like Winter Garden itself, this local farmers market has grown into a happening place to be on Saturdays. It offers a variety of vendors, many of which are local to the Winter Garden community and surrounding areas. There is also live music every weekend starting at 10am. With the market's location off Plant Street, you can also wander around Historic Winter Garden and check out other local spots, like Axum Coffee, Al Fresco and Plant Street Market.
What you'll find there: gourmet pickles, fresh blueberries, organic produce, ready-to-eat nosh, TJE Seafood and CubanoZ.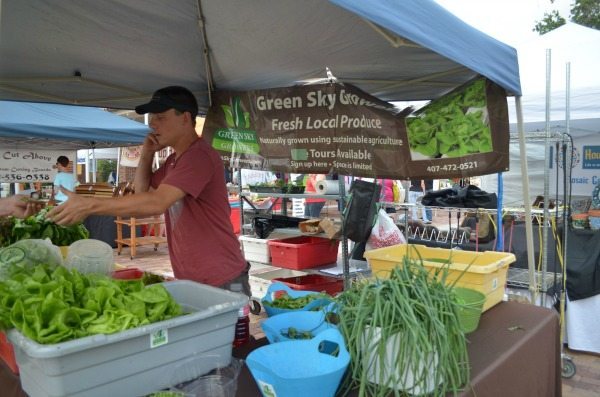 Audubon Park Community Market
Mondays, 5-9pm
Stardust Coffee Parking Lot

Looking for something different to do on a Monday evening? Head on over to the Audubon Park Community Market. It's been around since 2009 and features a collection of all local prepared meals, art, produce, baked goods and other yummy finds. It is a pet-friendly event, and this market has one of the best selections of dessert vendors due to its location in the Audubon Garden District, which houses many local bakeries. It also features pop-up dinner options from time to time.
What you'll find there: produce, fresh seafood, art, Buttermilk Bakery and Midnight Sun Ice Cream Sandwich Truck.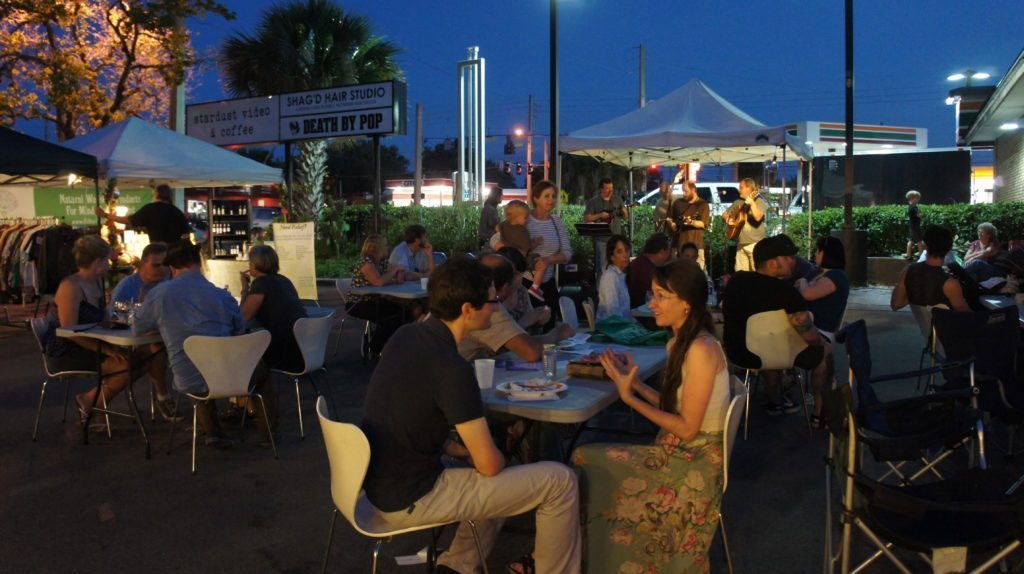 MORE MARKETS
Here are some other Orlando farmers markets in the area to check out: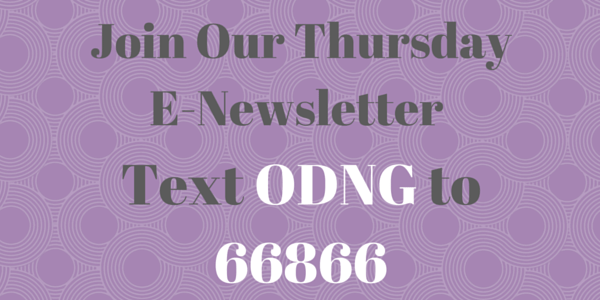 PHOTO CREDITS
Audubon Park Community Market: Audubon Park District
Winter Park Farmers Market: Life with Beagle
All other photos by Kristen Manieri