Sandwich lovers rejoice! Get your fix at the new El Meson Sandwiches, now with locations in Kissimmee. Hailing from Puerto Rico with humble beginnings as a family-owned quick-serve with more than 40 years in the business, El Meson made its debut in the United States last year at the Florida Mall and has now opened its second location just a few miles away.
El Meson offers an all-day dining affair thanks to its 'Breakfast Anytime' menu filled with hearty breakfast fare that can be enjoyed from open to close. 8 different breakfast sandwiches will entice alongside 26 entree sandwiches that are perfect for lunch and dinner.
We paid a recent visit to see just how delicious El Meson Sandwiches could be. Here are some tasty pics to tempt you to check it out too.
SANDWICHES
With a choice of 6 different classic and Caribbean styles of bread, including criollo, multigrain and medianoche, sandwich aficionados can begin building the perfect feast. Piled high with meat and cheese, selections range from simple turkey or rotisserie chicken to El Meson's speciality sandwiches, which include the Cubano, Montecristo and Argentino. Premium selections include the Pastrami (shown below) and the All Pro (shown below with Virginia ham, pastrami, sautéed onions and Swiss cheese). There are also two vegetarian sandwich options.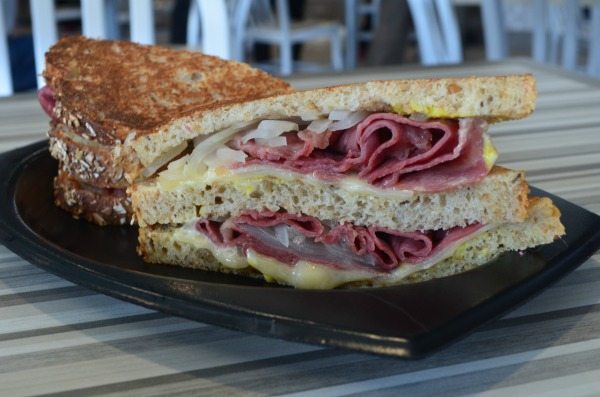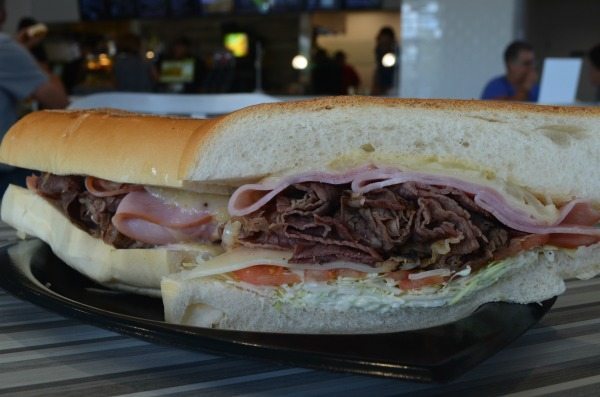 SOUPS/SALADS
Three salads (Chicken Caesar, De La Casa and a side salad) provide the perfect sandwich accompaniment while hearty soups (soups of the day and the Caldo Gallego soup made with kale and chorizo) can serve as an entire meal.
ALL-DAY BREAKFAST
From platters of eggs with bacon, sausage, turkey or ham to gargantuan omelettes, El Meson's all-day breakfast offerings are a great way to refuel on the fly. 8 different styles of breakfast sandwiches (including the Omelette Sandwich shown below) make for a hearty way to start any day.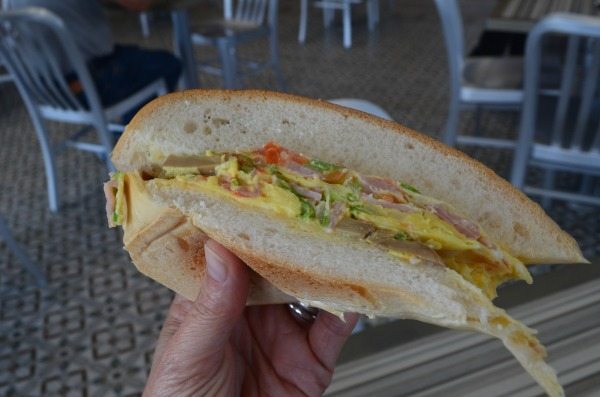 BAKED POTATOES
Those following a gluten-free or low carb diet will love El Meson's loaded baked potatoes. Take your pick from the following options:
Plain
Broccoli & Cheese
Turkey, Broccoli & Cheese
Surfer (shown below) made with soy salami, Swiss cheese, melted cheddar, pickles, peppers, onions, mushrooms, cabbage and tomatoes
Philly's Veggie made with veggie turkey or roast beef, sauteed onions, peppers and Swiss cheese
Not loving these options? El Meson will let you turn any of its 26 sandwiches into a loaded baked potato!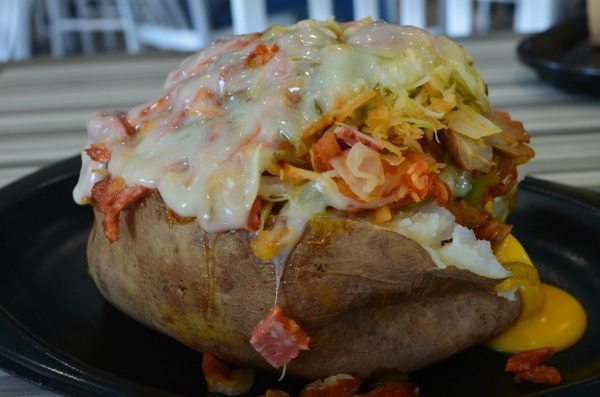 PASTRIES & COFFEE
Order a coffee (made with 100% Arabica beans from Puerto Rico) to enjoy with some sweets, including house made muffins, cinnamon rolls and quesitos (cream cheese rolls).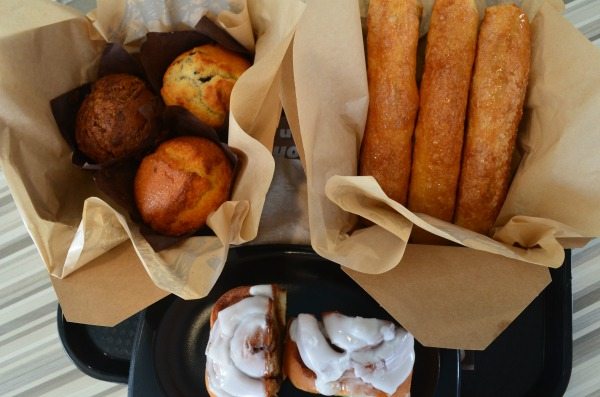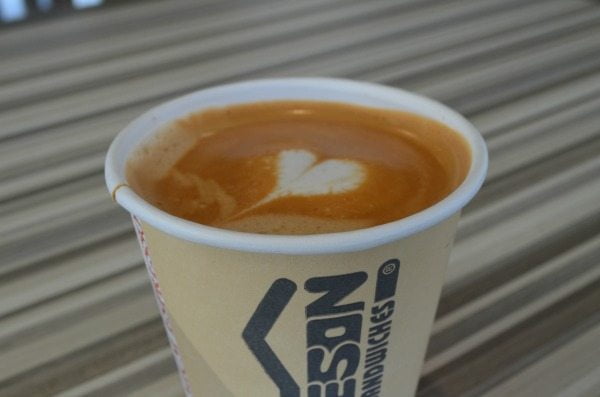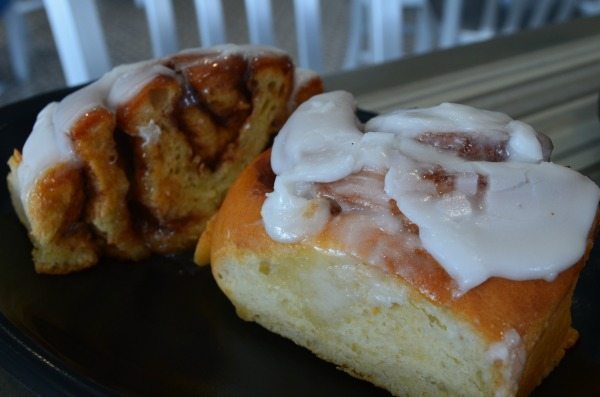 El Meson Sandwiches
1010 W Osceola Parkway
Kissimmee, FL 34741
Monday – Sunday: 6am – 10pm with drive-thru
8001 S Orange Blossom Trail
Orlando, FL 32809
Monday – Friday: 7am – 9pm; Saturday: 7am – 10pm; Sunday: 9am – 8pm