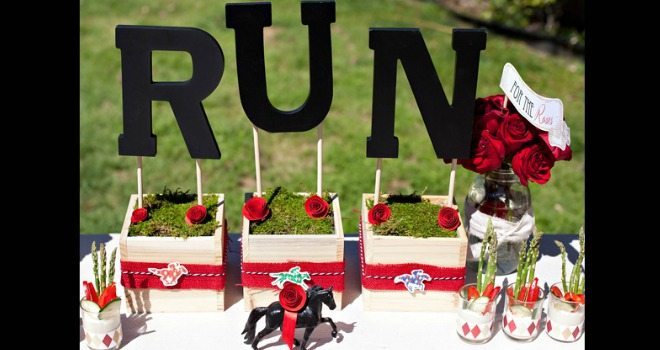 Cinco de May parties, Derby Day events, food, beer and wine festivals plus a movie under the stars! It's gonna be a good time no matter where you end up this weekend in Orlando.
Beautiful: The Carole King Musical
May 3-8
Dr. Phillips Center, Walt Disney Theater
$38.75 and up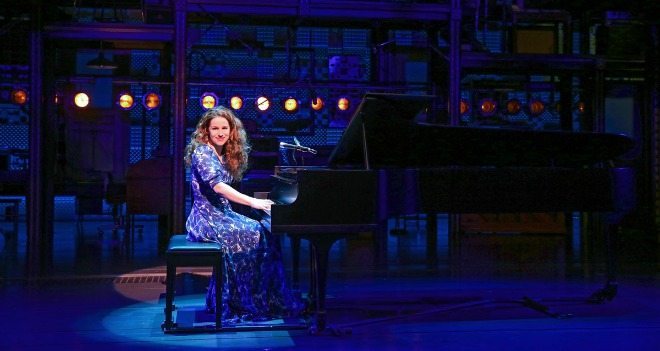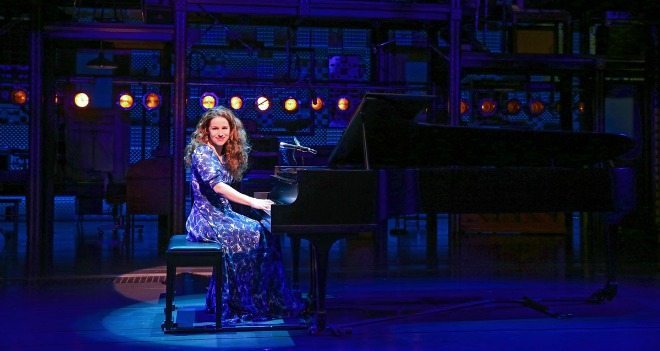 May the 4th Be With You Sip & Stroll
Wednesday, May 4, 5-8pm
Audubon Park Garden District, Stroll starts at Redlight Redlight.
$17.50-$22.50
Don't forget to dress up as your favorite Star Wars character!
Cinco de Mayo Block Party & Cocina 214's 5-Year Anniversary!
Thursday, May 5, 4pm
Cocina 214
FREE Admission! (Get Margaritas & Tito's Lonestar Lemonade for only $5!)
Cinco de Mayo Patio Party
Thursday, May 5, 5pm
4 Rivers Smokehouse
FREE Admission

Midnight Movies: PURPLE RAIN
May 6-7
Enzian
$8.50-$11
FAVO First Friday Art Show and Exhibition
Friday, May 6, 5-9pm
Faith Arts Village of Orlando
FREE Admission
Friday Night Live!
Friday, May 6, 5:30-9pm
Thornton Park District
FREE Admission
Funky Buddha Breakfast for Dinner Pajama Party!
Friday, May 6, 6-9pm
The Gnarly Barley, Orlando
FREE Admission, Menu prices vary
Hunter Hayes: The Wolf Call of the Wild
Friday, May 6, 6:30pm
Central Florida Fairgrounds
$35
Magnolia Park Bluegrass & Folk Music Festival
Saturday, May 7, 10am-6pm
Magnolia Park, Apopka
$4
2nd Annual Craft Brews in the Park!
Saturday, May 7, 1-5pm
World of Beer – Viera, Melbourne
$43.19 – $59.02
9th Annual Derby Day Party
Saturday, May 7, 3:30-7pm
Ember Orlando
$60 and up
The Derby Day Pub Crawl
Saturday, May 7, 4pm
Ferg's Depot
$15-$20
Central Florida Women's League Kentucky Derby Party
Saturday, May 7, 4-9pm
The Alfond Inn
$175 (All proceeds benefit local charities & scholarship recipients)
Highball & Harvest's Big Brew 'n Que Class
The Ritz-Carlton Event
Saturday, May 7, 10am – 4pm
An all-day event dedicated to BBQ and Beer! The one and only Ray Lampe "Dr. BBQ" will be featured during a six-hour class about everything BBQ! Techniques with many smokers will be shared, including The Big Green Egg, one of the most versatile grills available. Aaron Libera, Certified Cicerone and brewmaster for Whisper Creek Farm: The Brewery will also be brewing a recipe for the AHA's Big Brew Day and will share information on all things brew-related.
$95 per person. Includes BBQ and beer samples.
Reservations required; (407) 393-4422
Highball & Harvest's Big Brew 'n Que Dinner
The Ritz-Carlton
Saturday, May 7, 5:30 – 9pm
A dinner event with live entertainment on the Highball and Harvest event lawn featuring various types of BBQ and grill stations from the talented culinary team at Grande Lakes. The brewmaster from Boulevard Brewing in Kansas City, MO, John MacDonald specializes in pairing beer with BBQ and will be pouring different beer selections with each offering.
$85 Adults, $35 Children 12 and under. Includes unlimited beer samples
Reservations recommended; 407-393-4422
*Special Offer: Pair with Highball & Harvest's Big Brew 'n Que Class and pay $160 per person for both.
Winter Springs Food and Wine Festival
Saturday, May 7, 5-8pm
Winter Springs Town Center
$35-$100
Vina & Vinyasa: Yoga for Wine Lovers
Saturday, May 7, 6-7:15pm
Winter Springs Town Centre
FREE Admission. 10% off all wine at Spill following class!
Free Movie Night in the Park 2016
Saturday, May 7, 8:30pm-10:30pm
Orlando Loch Haven Park
FREE Admission! The Daily City Food Truck Bazaar will be available for food purchases!

Reggae on the Block 3 2016
May 7-8
Downtown Orlando, Washington St
$35 and up
Mother's Day Food Truck Bazaar
Sunday, May 8, 6-9pm
Macy's, Colonial Drive, Orlando
FREE Admission & Parking. Dinners: $10-$12
Continuing…
Orlando Cabaret Festival
Now thru May 8
Mad Cow Theatre
$12 and up
Epcot International Flower & Garden Festival
Now thru May 30
Epcot
Included in general admission
A look ahead…
5/10: Wine, Chocolate & Cheese
5/13: Wine Down at Quantum Leap Winery
5/15: Wine Pairing Dinner at TR Fire Grill featuring Hope Family Wines
5/15: Catch the Impossible featuring Orlando's Kostya Kimlat
5/15: Taste of Florida
5/21: Murder at the Masquerade Dinner
5/27-5/28: 2016 Central Florida's BBQ Blowout
6/13: Alter Miami Pop-up Dinner
6/18: Festival of the Sea (Seafood Festival)
Feature image credit: Events Plus Style