The Science of Wine returns to the Orlando Science Center on Saturday, April 30, 2016 from 7-10pm giving guests the chance to sample 150 wines from around the world. Now in its sixth year, this annual fundraiser serves as an enological odyssey for wine lovers and features presentations on multiple aspects of wine growing and tasting as well as the opportunity to sample fine wines and enjoy fare from local restaurants.
Event Experiences
Sample from more than 150 of the finest wines from around the world
Dine on the finest culinary samplings Orlando has to offer
Meet television chef and culinary educator Emily Ellyn who will be making peanut butter & wine jelly snow cones
Enjoy live jazz music
Create a canvas painting, facilitated by Super, Awesome, Cool Pottery.
Bid on a silent auction
ENTER TO WIN 2 TICKETS
the entry window has now closed

WINNER: Denise Fuentes, entry #143 on 4/27/16 at 14:14
Wine and Dine Cooking Demos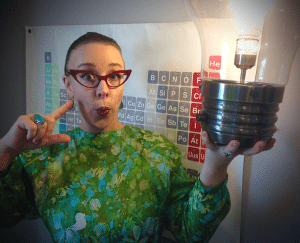 Peanut Butter and Wine Jelly Snow Cones
Hosted by television chef and culinary educator Emily Ellyn
Put on your lab coat and cook up some fun! Retro Rad Chef Emily Ellyn is hard at work testing her latest hypothesis. Can her favorite adult beverage be remixed into a familiar frosty treat?
Using the scientific method, Emily will formulate a Peanut Butter and Wine Jelly Snow Cone for a fun, delicious throw back to your childhood science experiments.
Wine Watchers: Healthy Desserting with Wine!
Hosted by Welli founder Kristine Thomas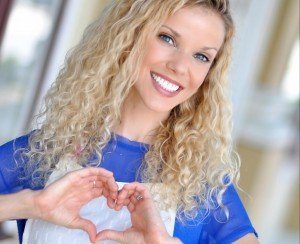 "Cook" up a deliciously healthy dessert using wine! Throughout the demonstration, Kristine Thomas – chef and health and wellness educator – will educate guests about the health benefits of wine and serve up samples of some of her delectable treats! This educational demonstration provides a fun and innovative approach to whole foods and will combine wellness & innovation to highlight good nutrition and healthy eating. Delicious just got healthy with wine!
Tickets
Members: $75
General: $95
The ticket price, which includes all food and wine tastings, helps to raise critical funds to provide operating support for educational programs and opportunities for science learners of all ages to experience the fun and discovery of Orlando Science Center, a 501(c)(3) organization.
Note: this event is for guests 21 years of age or older. Valid government issued identification will be required.