Take your asanas outside and beyond with these out of the ordinary options for yoga in Orlando.
By Nancy DeVault
Stretch beyond your standard date night routine with a unique yoga class found outside the walls of your typical yoga studio. Increased flexibility, deep breathing and amped up endorphins are good for your relationship! Just pack your mat, admission fee and sense of adventure for these fun ideas for yoga in Orlando.
Aero Rooftop Bar
60 North Orange Ave., Orlando 32801
(321) 245-7730
Yoga can be a bright idea for date night ─ literally! With a combination of glow sticks, neon body paint and energy music, you're guaranteed a high-energy experience. Glow with the flow under the stars on the Aero rooftop bar in downtown Orlando, with yoga led by PLA.yoga. Book either the $20 Glow Package (admission, paint, glow sticks and 1 adult beverage) or $10 No Frills Package (admission only). Stay for the 9 pm Acro Jam or VIP yoga party. Maybe glow-in-the-dark warrior paint is the cool twist you need to perfect your warrior pose!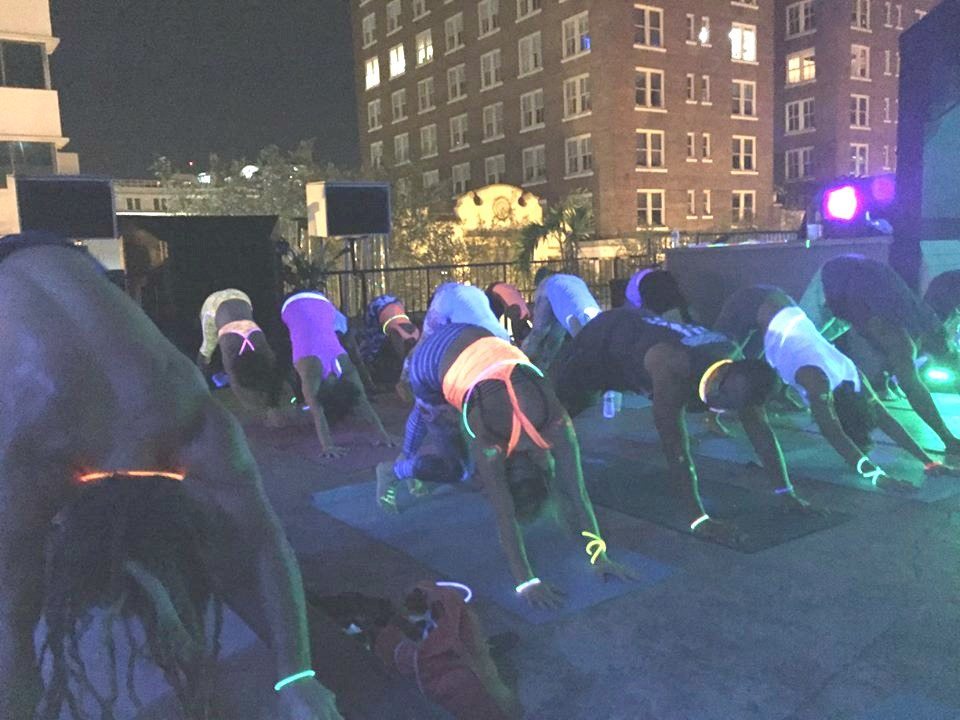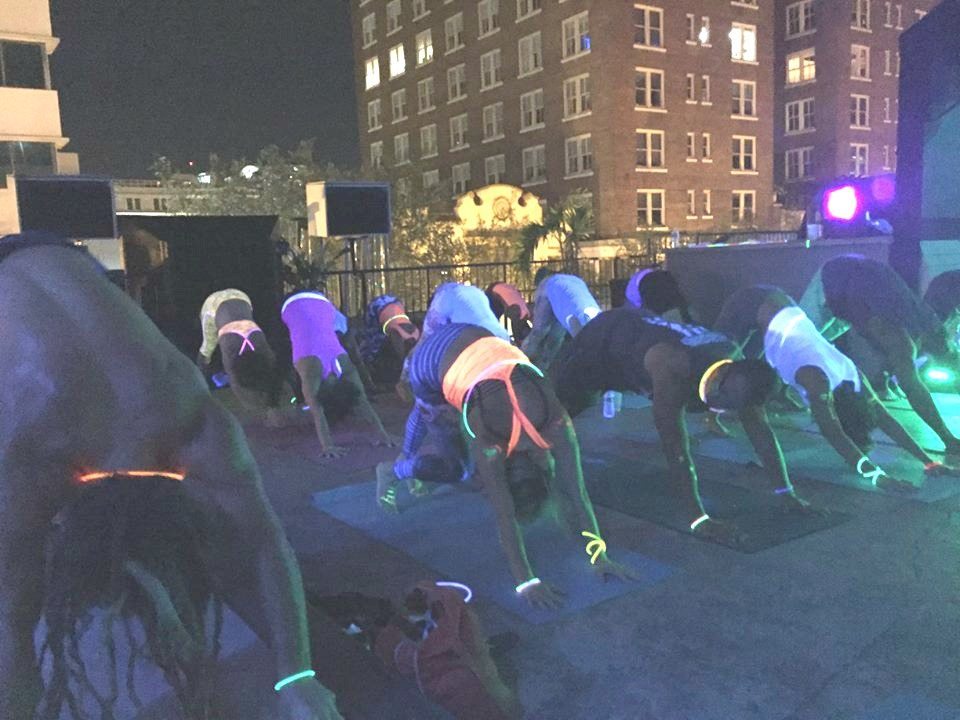 Aiguille Rock Climbing
999 Charles St., Longwood 32750
(407) 332-1430
It's advised to stretch before and after a climb, or any workout, but Aiguille is extending this practice by offering a variety of yoga classes. Sessions, ranging 75-90 minutes, are offered at 7 pm on Wednesdays & Fridays and 10:30 am on Sundays. It's free for members and $12 for non-members; loaner yoga mats are available.
Casa Feliz Historic Home Museum
656 N. Park Ave., Winter Park 32789
(407) 383-4196
Make date night history in a beautiful historic setting. Casa Feliz is a popular venue for weddings, but why not show this space a little love during your courtship too? Empath Yoga by Erica Boucher hosts classes on Tuesday evenings, 6-7:30 pm, as part of an 8-week series (root yourself with commitment!), although single class drop-ins are sometimes available (call 407-383-4196 to inquire). Each series embodies a different focus; for example, the sequence beginning on April 5th will center on basics of alignment; others concentrations have included chakras, meditation and more. Full sessions are $135; single class drop-ins are $18, when available. Erica, who offers private couples sessions nearby, also takes groups on local "YogAventures," which could include such activities as hiking and kayaking.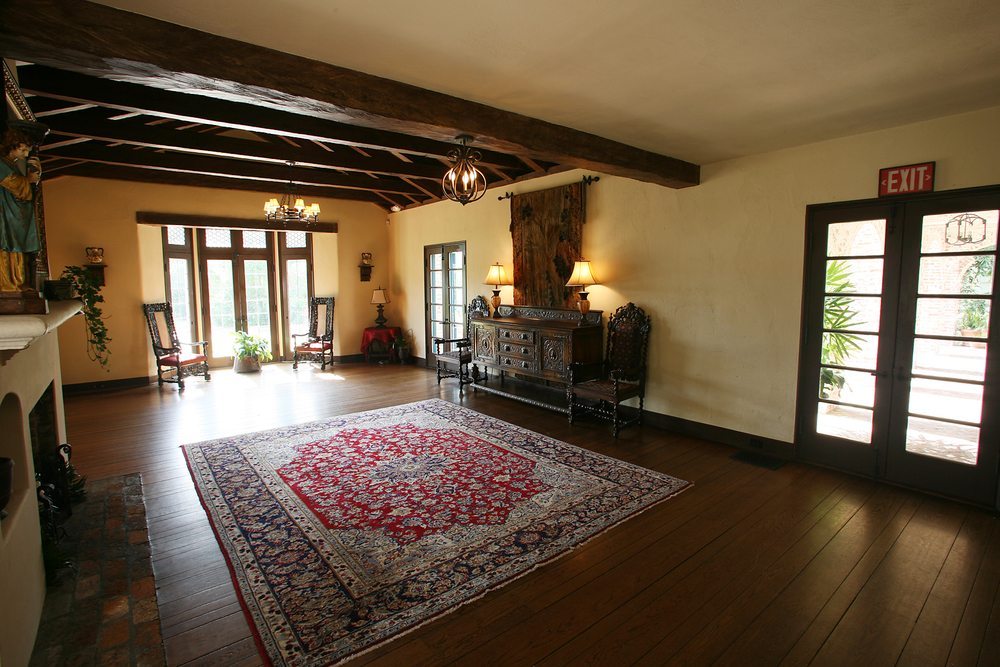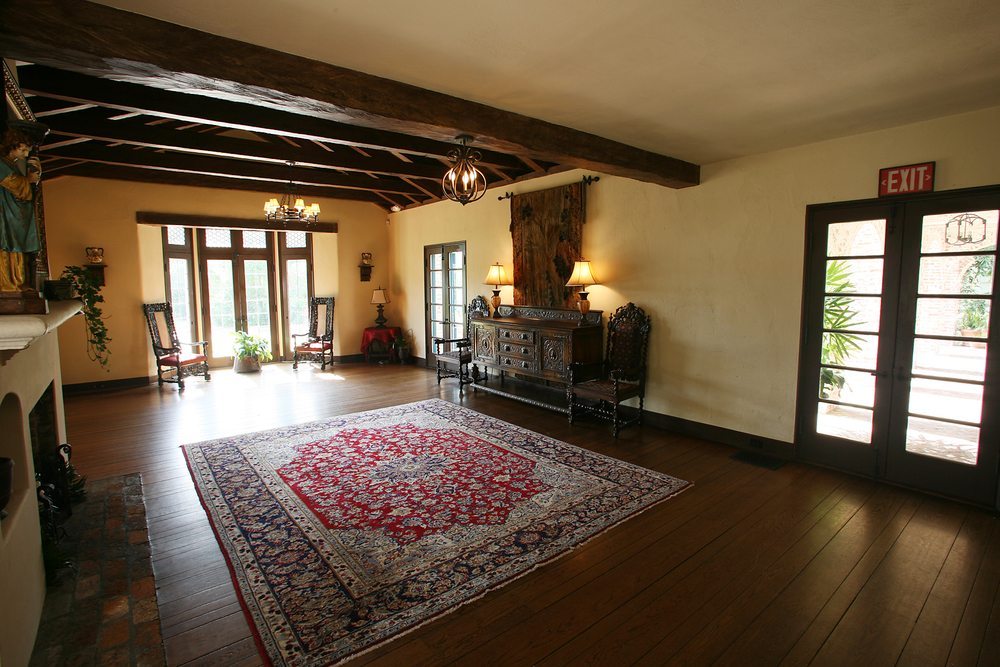 Crooked Can Brewery
426 W. Plant St., Winter Garden 34787
(407) 395-9520
Beer has carbs, electrolytes and plant-based nutrients. Perhaps it's the perfect recovery beverage to follow a power yoga session! "Hair the Downward Dog" is led weekly on the silo lawn at 11 am. Enjoy a 1-hr class paired with a 16-oz beer of your choosing for $10. Follow their Facebook page to stay updated on upcoming yoga events.
Yoga in Lake Eola Park
512 E. Washington St., Orlando 32801
(407) 246-4484
Per our city's tagline, local yoga enthusiast Amanda Reh is trying to make "Our City Beautiful" and healthy! Practice tree pose surrounded by flowing trees and gliding swan boats. Stay grounded by using the historic Lake Eola foundation as your focal point! Enjoy 1 hour of yoga every Sunday at 11am on the NE corner of Lake Eola for $5, and then stroll over to the Eola Sunday Market on the SE corner (near World of Beer).
Check out our post on where to practice outdoor yoga for more ideas.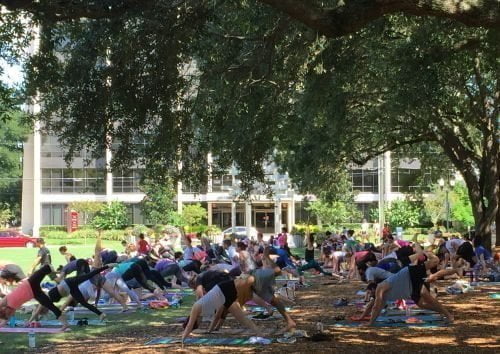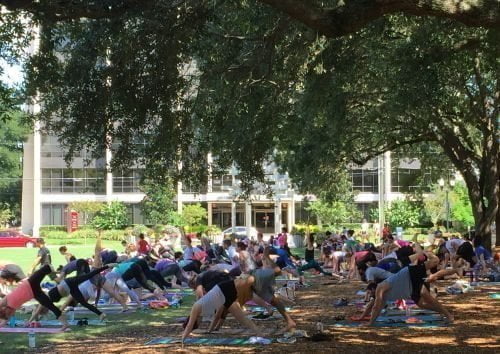 Yoga Nona
8374 Upper Perse Cir., Orlando 32827
(407) 888-6500
Awww… sun salutations in the sunshine! Sponsored by Lake Nona Life Project, enjoy a casual weekend date with a comfortably-paced community yoga class on the lush lawn of Crescent Park in Laureate Park. This hour-long class is free (cheap date score!) and held at 10am on Saturdays.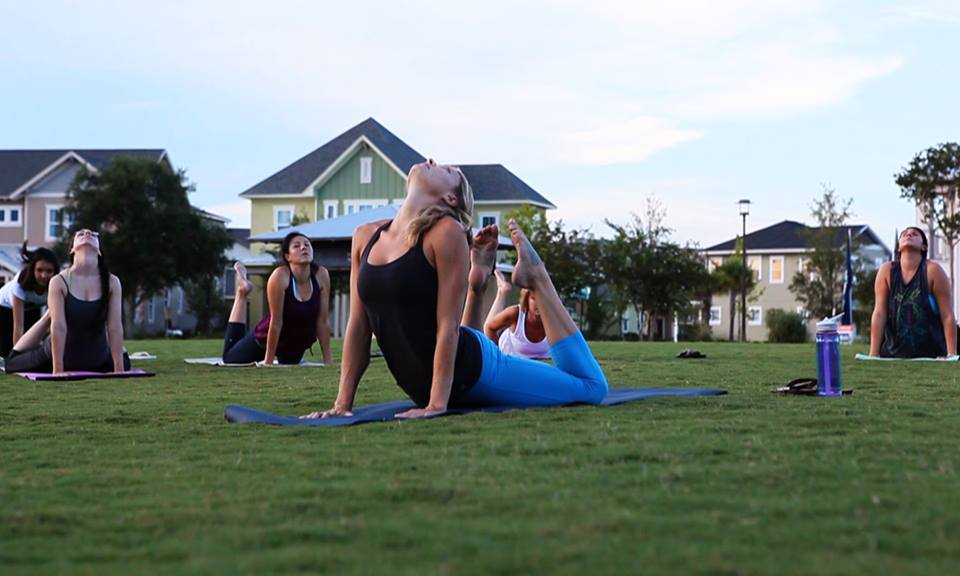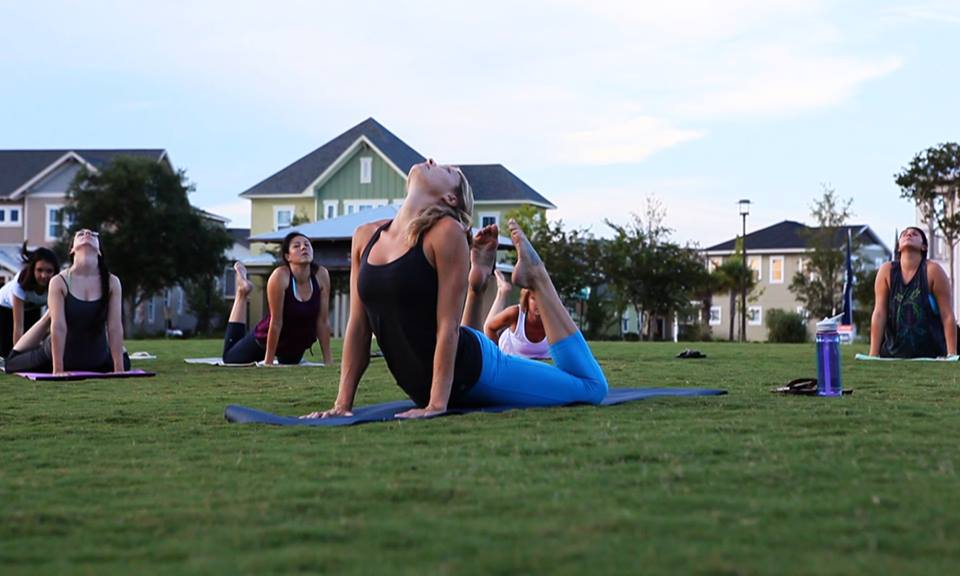 CityArts Factory
29 S. Orange Ave., Orlando 32801
(407) 648-7060
Paint the town red with the art of movement in a brilliant creative space. Experience 60 minutes of fluid, dynamic, lighthearted vinyasa flow and then float around the gallery to view the works of local artists. Held on the last Saturday of the month from noon to 1 pm, register online to book this date night masterpiece. In addition, yoga is sometimes offered at Artegon Marketplace!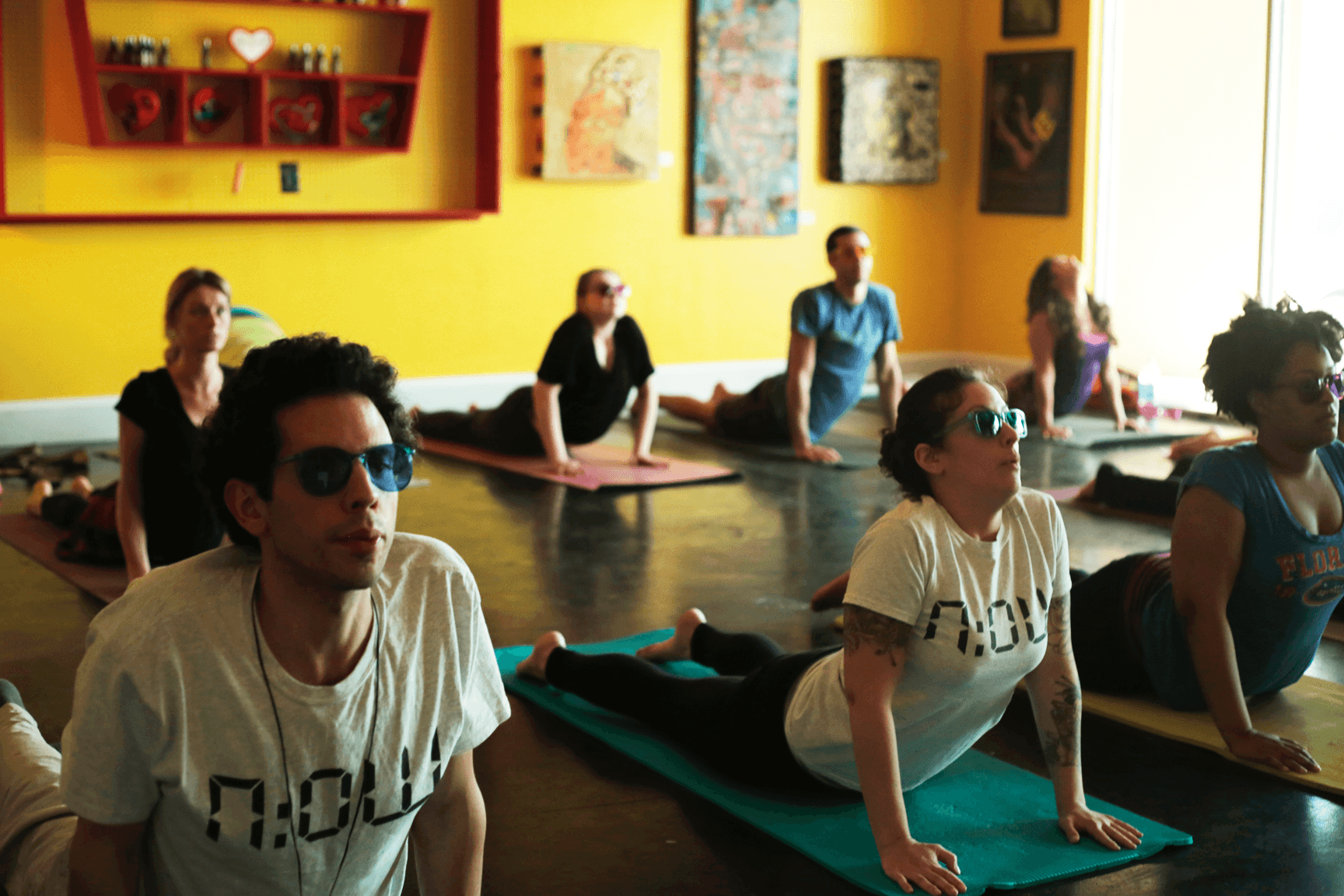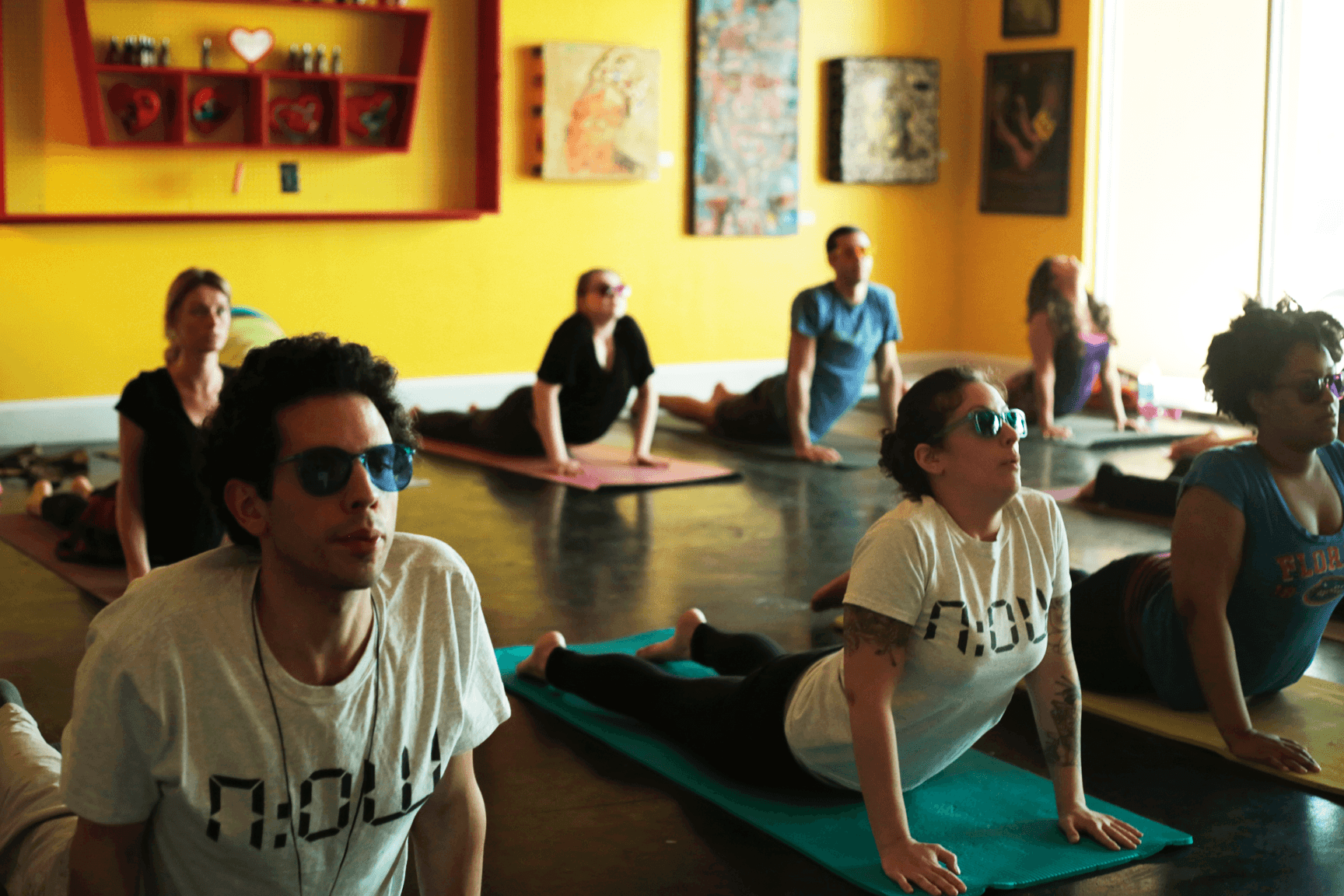 East End Market
3201 Corrine Dr., Orlando 32803
(321) 236-3316
As if we need another excuse to love this neighborhood market and food hub, East End Market has partnered with LuluLemon, a top yoga clothing brand, to host a community yoga class each Thursday morning from 7:30-8:30 am on the second floor. It's led by various local studio instructors who rotate weekly and request a participation donation ($5-$10 is the norm). Set your intentions for the day with the calming sounds of yoga breath, surrounded by the sweet smells of freshly brewed coffee from Lineage Roasting and pastries from Olde Hearth Bread Company.
Quantum Leap Winery
1312 Wilfred Dr, Orlando, Fl 32803
(407) 730-3082
Enjoy some vino with your vinyasa at Florida's only sustainable winery and creators of helluvagood wines! These events are on hold at the moment but check with www.gripthemat.com to stay updated on pop up yoga events.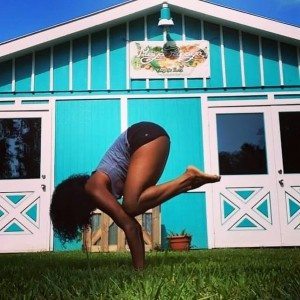 Maya Papaya Community Farm
245 W. Beasley Rd. Oviedo Fl, 32765
(786) 402-1125
Enjoy the pastoral peacefulness of your yoga practice at an organic farm. The 80-minute classes are Mondays at 9:30am, Wednesday at 10:00am and Saturdays at 10:30am. Please bring water, mat, a towel and your a-game for this vigorous, warm vinyasa flow. Class contribution is $10. CSA farm members, students, military, nurses, teachers, EBT card holders are $8.
Nerd Yoga
249 Third St. SW, Winter Haven 33880
(863) 557-5867
Geek is so fitness sheek… thanks to nerd yoga, combing the physicality and spirituality of nerd culture. Classes are held weekly on Mondays at 6pm at Inside/Out Fitness Co-op in Winter Haven. Nerds can occasionally find a class in Orlando at conventions, comic/anime shops and other places that celebrate creative intelligence.
Paddleboard Yoga
Various locations
(407) 900-8348
If you've mastered stand-up paddle boarding, you're ready for SUP yoga. This ultimate core by the shore workout is hosted by Wave of Wellness at select area lakes (check website for upcoming events) for $35 (including equipment) per session. Master the fluidity of movement at a tranquil fluid destination!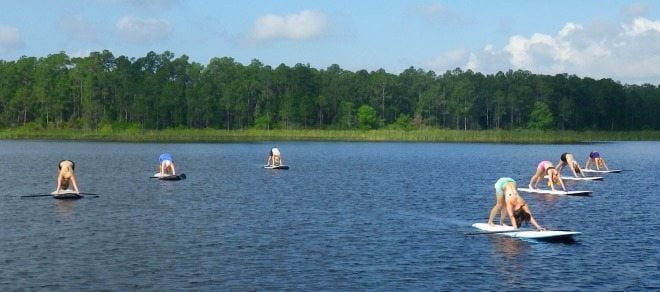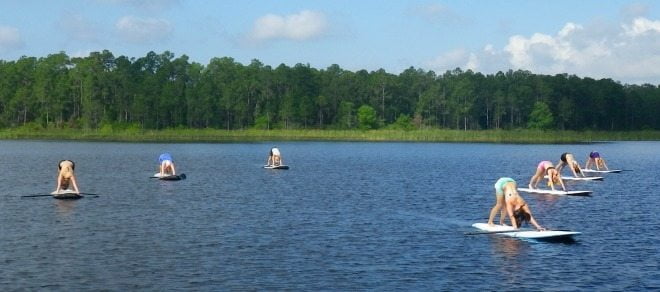 Rogue Pub
3076 Curry Ford Rd., Orlando 32806
(407) 985-3778
Typically lying down at a bar is frowned up… but Firefly Yoga Company encourages shavasana on the first Saturday of the month at 9:30 am. $15 gets you a round of yoga (1-hr) and a complimentary beer tasting.
Vixen Fitness
6881 Kingspointe Pkwy, Ste. 17, Orlando 32819
(407) 654-7399
Perhaps you're familiar with this fitness hot spot because of its pole dancing classes. Vixen also offers an assortment of 'Stretch & Zen' options, like aerial yoga and yoga flow. Opt for the Flexy Sexy class, described as an exercise series to increase flexibility and improve graceful pole moves. Check online for the latest schedule; drop-in rates range $10-$25.
Elevate Yoga
3150 S. Orange Ave., Ste. 202-204, Orlando 32806
(407) 777-3713
Does your partner have high standards for date night? Add some oomph with an "om" through aerial yoga at Elevate Yoga. Offering five classes to accommodate beginner to experienced aerial yogis, strengthen your body (and relationship) with fun flips and poses using an aerial hammock. Try this freestyle fitness for $20 (drop-in rate) or explore class packages.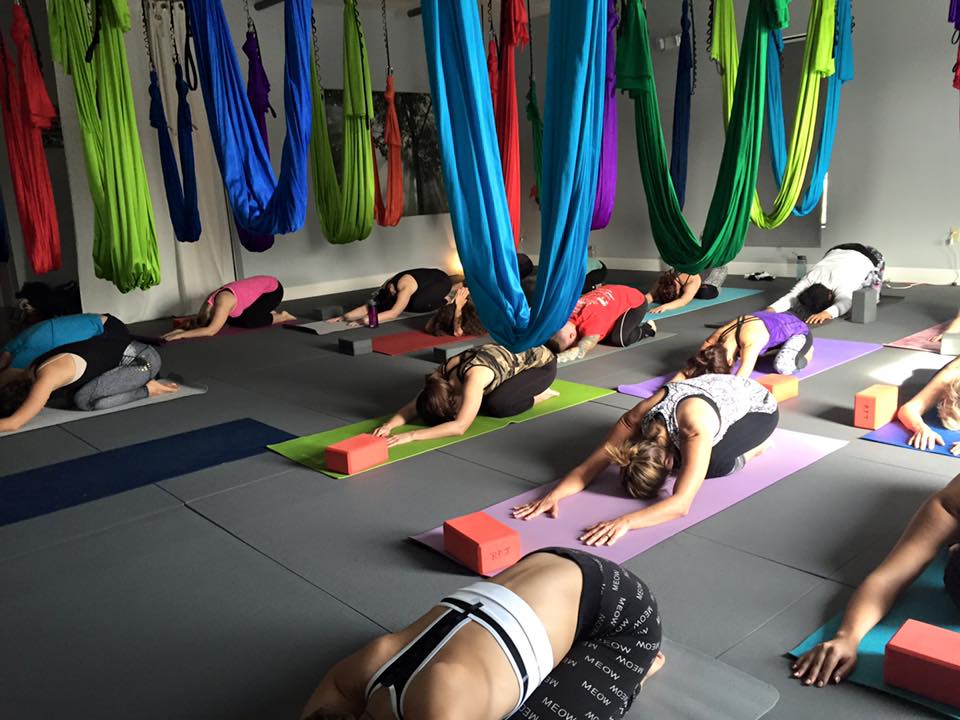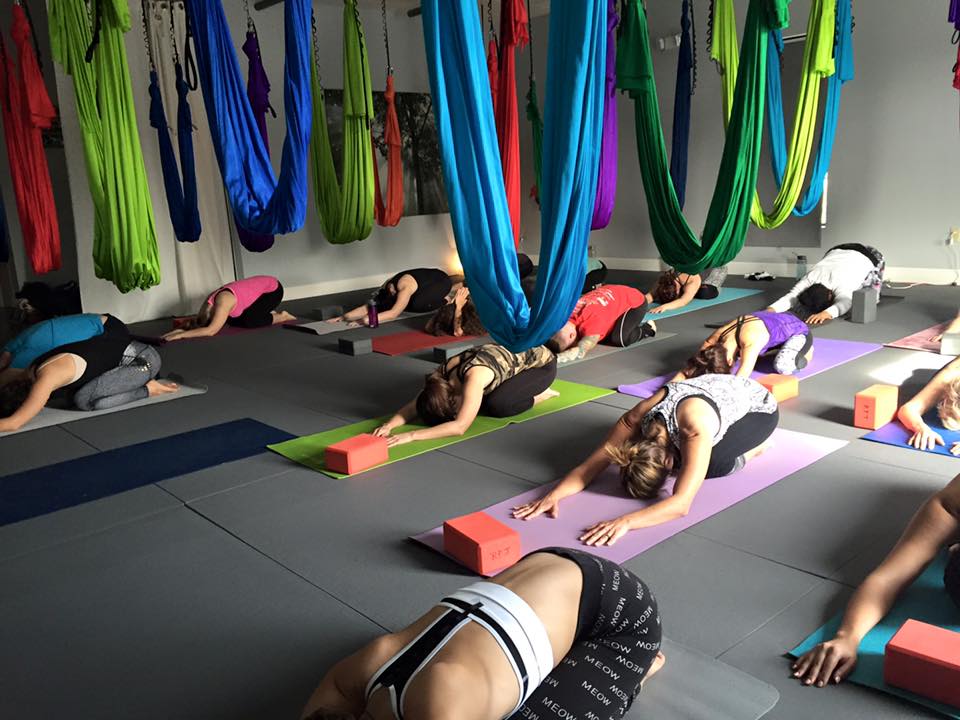 Yoga Mix Orlando
420 E. Church St., Ste 116, Orlando 32801
(855) 964-2649
If you think yoga is too chill for date night, think again. YogaMix uses awesome music beats that inspire and motivate. And, as is the case with music, crank up the volume and crank up the fun. People find that the loud music eliminates the distracting sounds of others and even calms one's restless mind. This is definitely not your typical soft-spoken yoga experience. Various time slots are offered with a drop-in rate of $15 per class.
Feature image credit: Wave of Wellness