Think waaaaaaay beyond pizza the next time you're ordering in. And you can order wine, too!
Sometimes the best date night plans are thwarted by the fatigue of a long week, the utter aggravation of I-4, a sick kid or a cancelled babysitter. If your date night OUT suddenly turns into a date night IN, never fear! You can still have a fabulous, gourmet dinner from some of Orlando's best restaurants.
If you live in the downtown area of Orlando, Doorstep Delivery is your culinary savior. For a nominal delivery fee, a hot, fresh selection of your favorite dishes will arrive at your door. You're thinking chain restaurants, right? Think again. Doorstep Delivery has partnered with some of downtown Orlando's best independent restaurants, including:
Bento Cafe
Sample menu items: Hot Sampler Platter, Sushi Platter
Infusion Tea
Sample menu items: Avocado Delight Wrap, Pomegranate Salad, Goat Cheese Pizza
Bikes, Beans & Bordeaux
Sample menu items: EL Purito Burrito Sandwich, Southwest Salad, The Boonen Belgian Waffle
Mamak
Sample menu items: Pad Thai, Beef Satay, Mamak Wings
Kasa
Sample menu items: Pan Seared Gyoza, Bison Romeso, Grilled Chimiichurri Hanger Steak
Avenue Gatrobar
Sample menu items: Loaded Tater Tots, Fried Oreos, Cali Chicken Salad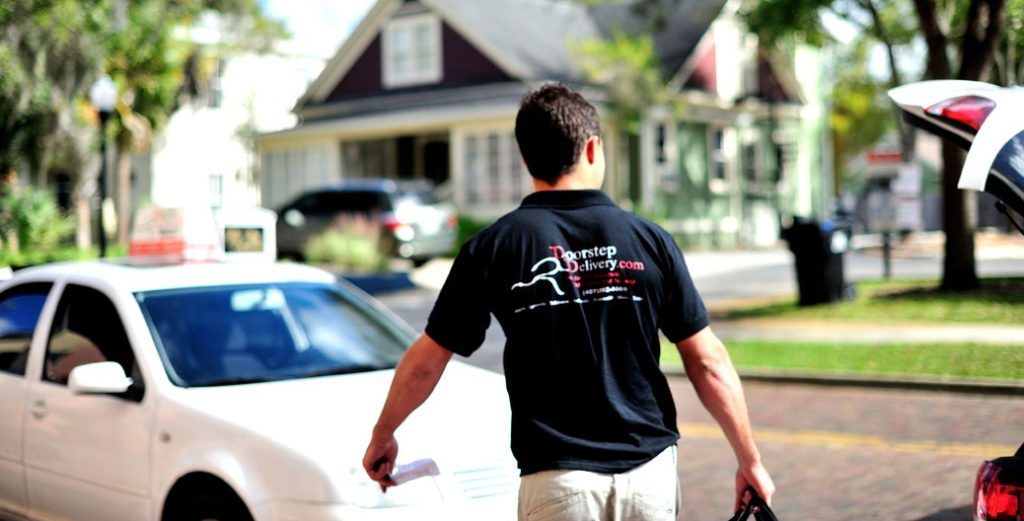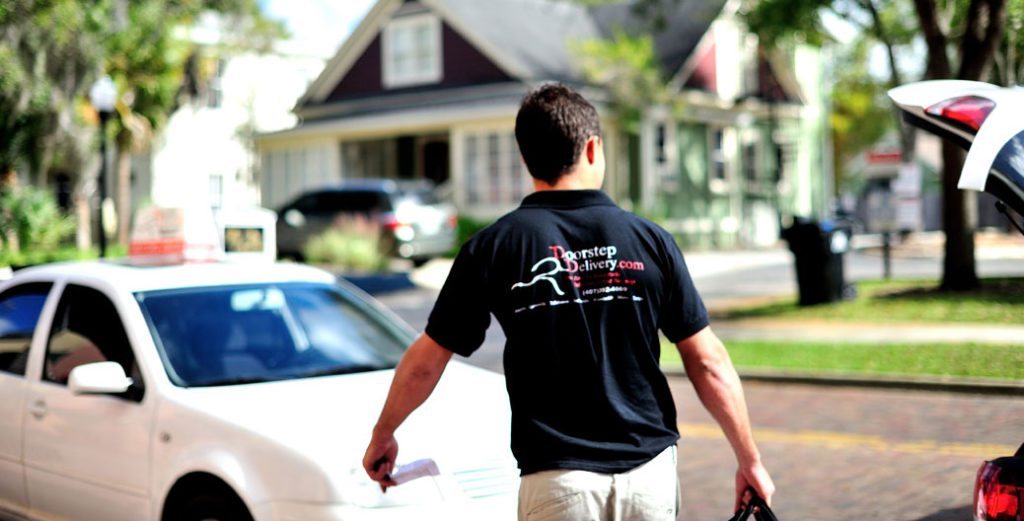 BEYOND DOWNTOWN
Browse through the restaurant partners with Doorstep Delivery, Yelp's Eat 24 and GrunHub, all of which offer food delivery services throughout the Orlando area. Delivery fees, order minimums and participating restaurants vary based on zip code.
WINE DELIVERED
Of course, you might want a glass of wine to pair with your gourmet feast. Luckily, there are a few local businesses happy to assist.
In Bloom Florists offers same-day delivery for wine and champagne starting at $25 per bottle plus delivery fee. They feature about a dozen different wines, including several from Quantum Leap Winery in the Mills 50 District.
407-608-7474 (Orlando), 407-608-7656 (Heathrow)
Pat's Liquor, Leaf & Wine will deliver as far as Disney but has a $35 minimum and delivery charges that begin at $5 per order. Delivery times depend on day and delivery address, but within 30 minutes to two hours is typical. Call 407-365-0998 to order.
Wine on the Way offers wine delivery (with a minimum order of $150) to more than a dozen different zip codes in the Orlando area. wineontheway.com/free-local-wine-delivery.html
Did we miss anything? Leave a comment and tell us about your favorite restaurant delivery option?