It's almost impossible to believe, but the Harlem Globetrotters have been touring the world for 90 years! Known for its stupefying showcase of skills and hilarious antics, the show that's brought a smile to millions of spectators heads to the Amway Center on Saturday, February 27, 2016, at 12:30pm for the 90th Anniversary World Tour.
With a star-studded roster featuring Big Easy Lofton, Ant Atkinson, Hi-Lite Bruton, Thunder Law, Bull Bullard and Cheese Chisholm – plus female stars, TNT Maddox and Sweet J Ekworomadu – the Globetrotters' one-of-a-kind show will showcase incredible ball handling wizardry, rim-rattling dunks, trick shots, hilarious comedy and unequaled fan interaction. After the game, Globetrotter stars will sign autographs and take photos with fans.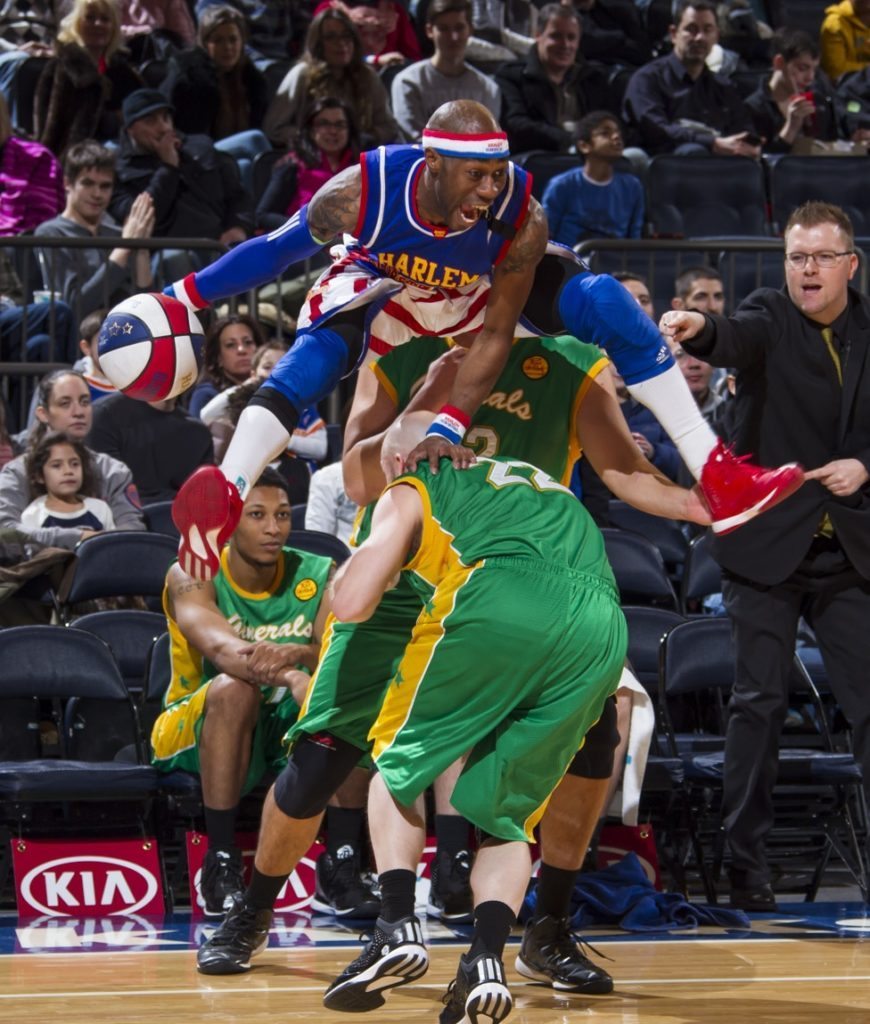 Ambassadors of Goodwill
The Globetrotters recently announced The Great Assist program, which allows the stars of the team to make a positive impact on communities across North America with acts of goodwill during the tour, which is set to play over 330 games in 260 cities.
Fans are encouraged to visit GreatAssist.com to nominate a worthwhile cause or a deserving family in need of a smile, and the Globetrotters will help as many fans as possible throughout the tour. In addition to fan requests, the team will bring their bullying prevention program to over 400 schools and community centers, talk to youth about character education and physical fitness, visit children's hospitals and lend a hand to those in need.
TICKETS
Starting at $25.50
Buy tickets at amwaycenter.com, Chase Box Office at Amway Center, Ticketmaster retail locations, charge-by-phone at 800-745-3000 or at Ticketmaster.com.