Tapas and Paella Restaurant to Launch Interactive Classes Beginning with Orlando Date Night Guide
Tapa Toro, a tapas and paella restaurant at I-Drive 360, is rolling out new programming for 2016 beginning with its new cooking class series, En La Cocina (In the Kitchen).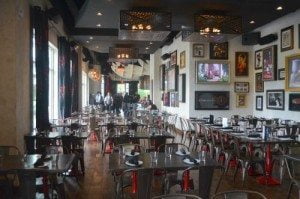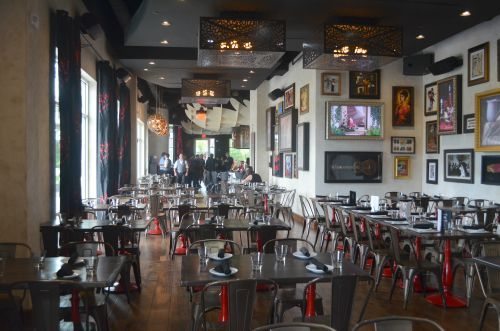 The interactive and intimate experience is set to take place on the second Thursday of every month. In collaboration with Orlando Date Night Guide, Tapa Toro will launch the first class on Thursday, February 11. Set for 12 guests (couples and singles are invited), the class dubbed "Love at Sea," will feature an array of seafood dishes ranging from mussels to sea bass. Tickets can be purchased here.
Every month, guests can learn how to make signature and playful takes on classic Spanish dishes. A glass of house wine or sangria is offered for every participating guest. Menus for February through May are below:
FEBRUARY 11
Theme: Love at Sea
· Mussels con chorizo (Mussels with sausage)
· Croquetas de Bacalao (Cod fish croquettes)
· Grilled Sea Bass
MARCH 10
Theme: Easter in España
· Fresh Cod Salad
· Pan con Tomate (Bread with tomatoes)
· Chicken & Lamb Paella
APRIL 14
Theme: A Taste of Spain
· Tortilla Espanola
· Garbanzo & Espinaca (Chickpeas and spinach with tomato sauce)
· Paella de Mariscos (Seafood Paella)
MAY 12
Theme: ¡Tapas, Tapas, Tapas!
· Croquetas de Jamon (Ham Croquettes)
· Albondigas de Res (Beef Meatballs)
· Pan con Tomate (Bread with tomatoes)
· Pinchos de Pollo (Skewered Chicken)
WHERE
Tapa Toro
8441 International Drive | Orlando, FL 32819
TIME
Kicks off at 6:30 p.m.
PRICE
$45 per person; purchase here