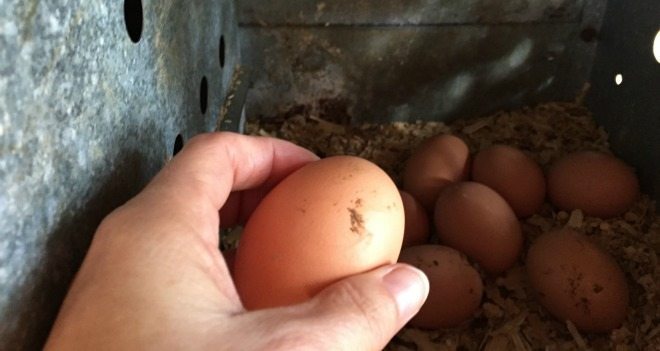 While Orlando isn't really as a big city, it's not rural backcountry either. So, you might be surprised to know that tucked into a suburban section of Ocoee you'll find a working farm where you can pluck eggs straight from a hen and buy local produce, dairy and grass fed meat.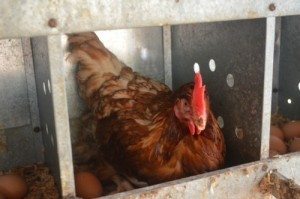 For over a decade, farmer Dale Volkert of Lake Meadow Naturals has been supplying Orlando's resorts and restaurants with his farm fresh eggs and chickens. Set on a few acres of beautiful pastoral land, the farm and nearby pasture are home to cows, ducks, geese, goats, turkeys and chickens, lots and lots of chickens.
An onsite farm store, open every day but Sunday, offers a ton of fabulous finds, including dozens of eggs from farmer Dale's chickens. Click here for hours. You can buy a dozen or two but it's much more fun to head into the hen house and grab them yourselves.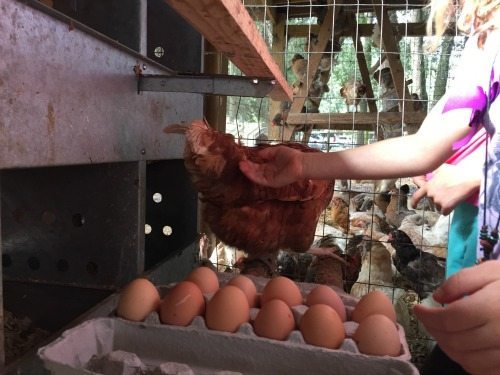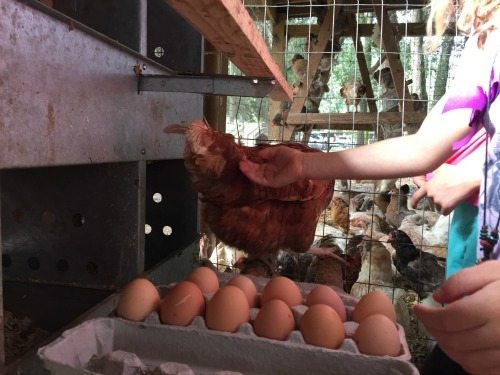 Clucking and pecking, the resident chickens casually move aside as visitors enter the space and head over to the roost to spy some eggs. With a carton in hand (they supply these inside the farm store where you'll check in), you're free to nab the eggs nestled in the hay.
U-pick eggs are $4.80/dozen. This experience is offered on Fridays (10am -5pm) and Saturdays (9am – 5pm) only.
Tips: You might want to wear long pants as the chickens will peck at your legs with their beaks. It doesn't hurt but it might startle small kids. If you're planning on purchasing meat inside the farm store, know that it will likely be frozen. If you're not planning on heading straight home afterward, you may want to bring a cooler with you. There are picnic tables onsite so feel free to pack a picnic to enjoy on the farm. You can also buy ready-to-eat meat, cheese and sweets inside the farm store.
Lake Meadow Naturals
10000 Mark Adam Rd, Ocoee, FL 3476
321-206-6262
lakemeadownaturals.com