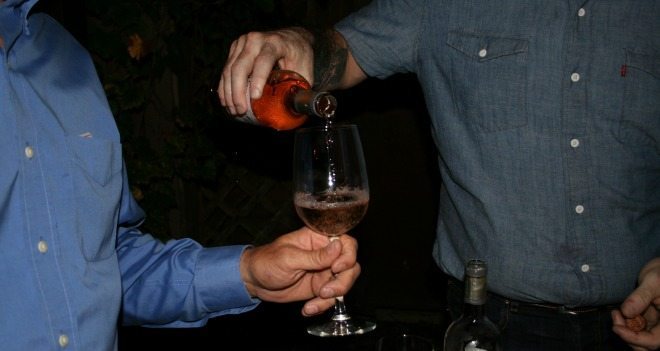 By Erica Thomas
Relax and kick back after the grind of your work week at Friday Night Flights. Nestled in the back of K Restaurant & Wine Bar is an intimate and quaint garden patio filled with fresh organic herbs and vegetables used in the daily cuisine in K's kitchen. On select Friday nights through the fall, winter and spring, Chef Kevin Fonzo hosts a casual wine tasting with delectable appetizers and a grooving band.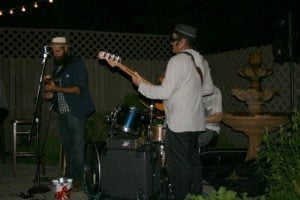 During a recent visit, we checked in at the bar to grab our drink tickets for the evening's event. Included in the $20 cover charge are appetizers and 5 drink tickets to taste different wines reflecting the season. As we walked around to the back patio, we could hear the Buddy Blues Band drawing guests into the garden with their soulful melodies.
Scattered between the garden beds were tables and chairs for guests to rest while enjoying their date's company in the laid-back atmosphere. Once we made our way to the wine table, sommelier Gary was there to describe the hints of flavors we would experience from each wine we tasted. During our tasting, we were offered four white wines and one blackberry infused red.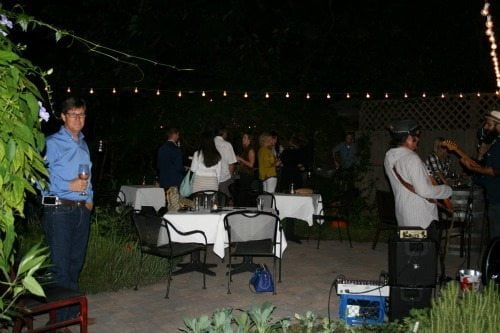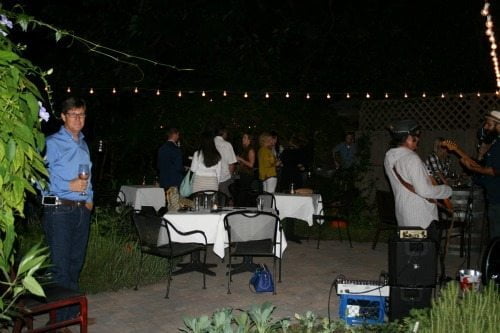 Appetizers to munch were causally brought out for patrons. For our enjoyment, we nibbled on a cheeseboard filled with pecans and cranberries, oysters, and arancinis with roasted red pepper aiola. The arancinis were my favorite! Think of cheese, sausage, and kale fried in a crisp ball that bursts at the first bite and then melts in your mouth.
Should you decide you're in need of heavier fare, K Restaurant's menu is full of fresh selections to enjoy with your wine. Because all of their ingredients are fresh and local, the menu changes daily.
Friday Night Flights are typically held once per month. Tickets are $20 per person. The gathering lasts from 6:30-8:30 although the band was still performing and guests mingling when we left a little after 8:30.
The next flights are:
December 18, 2015
January 15, 2016
February 19, 2016
This is an excellent date night to sit and chat with your sweetie, whether it be your first or fiftieth date. With the soothing band in the background, seasonal wines and appetizers, and twinkling lights floating overhead, you and your dearest will enjoy the serenity of a mellow atmosphere under a starlit sky.
K Restaurant
1710 Edgewater Drive
Orlando, FL 32804
(407) 872-2332
Krestaurant.net