It's been five years since the very first PechaKucha Night was held in Orlando. 16 sold out events and hundreds of amazing presentations later, this innovative and engaging speaker series will host its 17th event at the Dr. Phillips Center for the Performing Arts. In a rapid, TEDTalk-esque fashion, eight speakers will take to the stage in the intimate and elegant 294-seat Alexis & Jim Pugh Theater for two separate performances on Friday, January 8, 2016 at 6:30 and 10pm.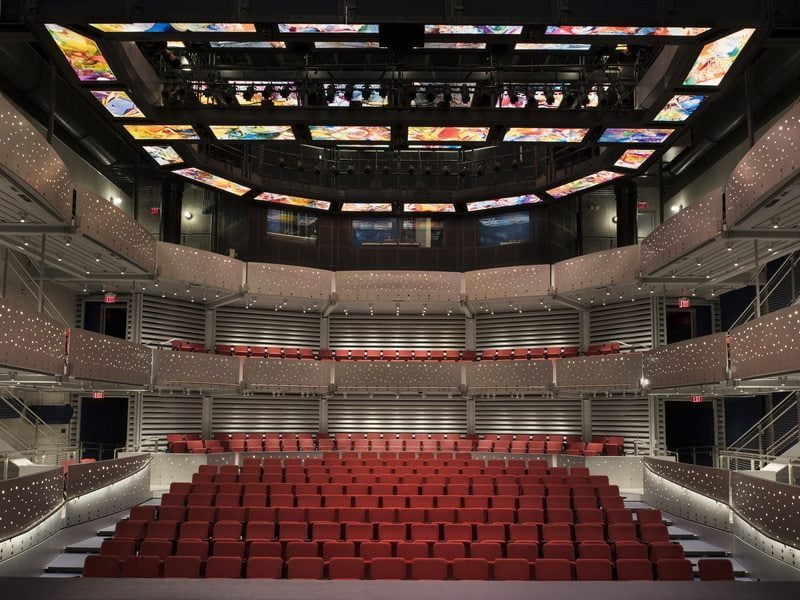 The PechaKucha format, which gives each speaker only 20 PowerPoint slides with 20 seconds each, has spread across the world with over 600 cities now hosting PechaKucha events throughout the year. Founded in Japan, PechaKucha (translated as chit chat) is similar to a TEDTalk but welcomes local luminaries who aren't necessarily award-winning authors or Ph.D scientists. Anyone with an idea, a good story and the gumption to give a well-crafted, 6-minute talk can speak at PechaKucha, which makes these events so endearing and exciting. Read more about PechaKucha in this Orlando Magazine feature.
Speakers
Jose A. Fajardo – My Superman Scar: A Leap of Faith
Executive Vice President, Orlando Regional Chamber of Commerce
Terry Olson – If Public Art is Public, is it Really Art?
Orange County's Chief Arts Instigator
Ben Hoyer – You Can't Get There Alone
Downtown CREDO Director
Evan Miga – How I Made Money and Became Famous
Creator, Designer, and Builder of Robots
Mark Freid – Measure Less. Live More.
President, Think Creative Inc. / Founder, Happiness Counts
Gary McKechnie – Do You Have the Time?
Traveler
Karen Tilstra, PhD – Curious reckless "matchmakers" will own the future.
Co-Founder, Florida Hospital Innovations Lab
Tonda Corrente – Cheese: The Sexiest Food on the Planet
Owner, La Femme du Fromage
Bean Davidson – Saving Lives One Coffee Table at a Time
Design Center Manager
When
Friday, January 8, 2016 at 6:30pm and 10pm
Where
Dr. Phillips Center for the Performing Arts
445 S Magnolia Ave.
Orlando FL 32801
Tickets
$23/$28 available for advance purchase at www.drphillipscenter.org/shows-and-events/Shows-Events/Variety/201031-pechakucha-night-orlando-v17.stml.