Disney Springs (formerly Downtown Disney) might not be the first place that comes to mind when you start thinking about places to enjoy a Saturday or Sunday brunch. While Downtown Orlando and all of our blossoming Main Street districts offer scores of fabulous eateries for a late morning feast, you might not want to overlook Disney's newly re-imagined dining and entertainment hub, in particular Raglan Road.
With Master Chef Kevin Dundon at the culinary helm, Raglan Road presents its Rollicking Raglan Weekend Brunch every Saturday and Sunday from 10am to 3pm. Featuring a Full Irish Breakfast, as well as dozens of other brunch specialties made with an Irish twist, this brunch is a stellar way to explore hearty Irish cuisine in a setting that's not nearly as kitschy as you might imagine.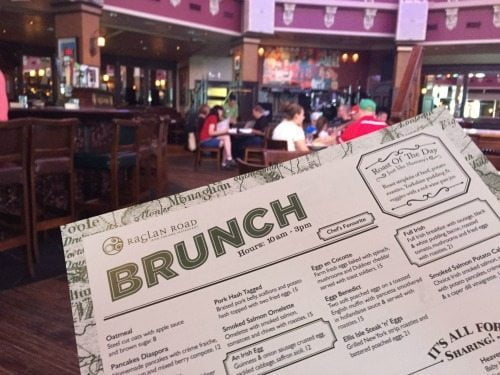 While Raglan Road might sit in the epicenter of tourism it's far from an overblown and exaggerated prototype of Irish culture. The space feels cozy and authentic. Guests can sit around the bar, snuggle into a booth or grab a table on the patio or in the main dining with views of the stage.
At noon, those seated near the stage will enjoy a terrific show courtesy of an Irish house band and the Raglan Road Irish Dancers, a troupe who will dazzle you with their mesmerizing foot-stomping jigs and fancy footwork.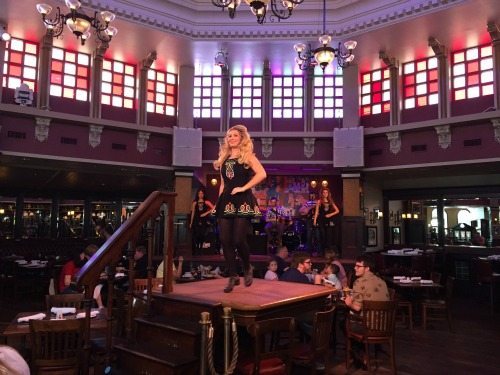 Those looking for breakfast fare might consider the chef's Full Irish Breakfast, which features sausage, black and white pudding, bacon, roasted tomato, mushrooms and fried eggs with potato "roasties." Other brunch options include a Smoked Salmon Omelette, pancakes with crème fraiche, maple syrup and berry compote, and pork hash-tagged — braised pork belly, scallions, potato hash topped with two fried eggs. Lobster Club sandwich with lobster & avocado, crispy prosciutto, watercress and citrus herb mayonnaise and Cluck Curry are just a few of the lunch/dinner menu items also offered during brunch.
Don't forget to add a brunch cocktail to your order. These boozy libations concocted by the pub's mixologists bolster the jovial vibe that seems to wash over the scene and make Raglan Road such a prized restaurant in the Orlando area.
Raglan Road
1640 E Buena Vista Drive, Lake Buena Vista
407-938-0300
raglanroad.com