Arguably one of Central Florida's best food and wine tasting events, Cows 'n Cabs returns to Winter Park for its 5th year on Saturday, October 24. A charity-based affair curated by ABC Fine Wine & Spirits' David Larue and Chef John Rivers of 4 Rivers Smokehouse, the event is held under a gargantuan tent in Winter Park's West Meadow at 150 North New York Avenue and invites attendees to don their best cowboy duds as they sip and sample fare from some of Orlando's best chefs and wine/beer vendors.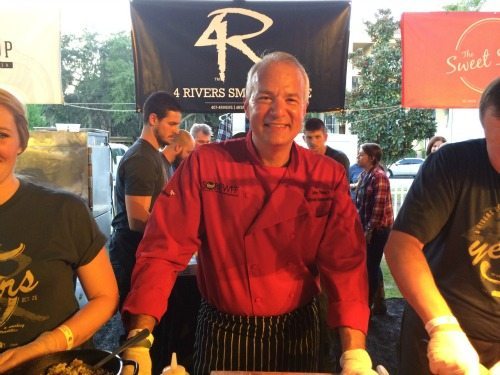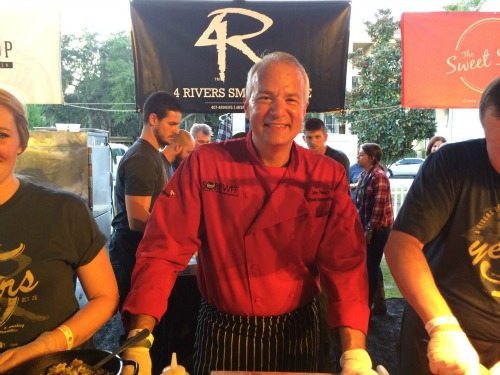 Hay bales, corn husks and a live country band set the tone of this outdoor, Western-themed festival designed to showcase a selection of 20 invite-only restaurants through unlimited tastes of their best dishes. Anheuser-Busch, Southern Wine & Spirits and ABC Fine Wine & Spirits will contribute to the evening with more than 200 wines, spirits and craft beers samplings.
Participating Restaurants
Citrus Restaurant
Dragonfly
Highball and Harvest
Hillstone
Norman's
Peterbrooke Chocolatier of Winter Park
SLATE
Tapa Toro
Taverna Opa Orlando
The Crooked Spoon
The Osprey Tavern
Todd English's bluezoo
JW Marriott's The Kitchen at Whisper Creek
4 Rivers Smokehouse
Hawkers
K Restaurant
P is for Pie
Pop Parlour
Puff 'n Stuff
Ravenous Pig Group
Se7en Bites
Soco
The COOP
The Sweet Shop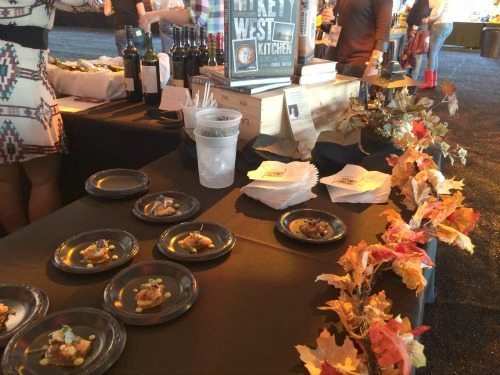 Tickets
For $140, guests can purchase a VIP ticket and receive a one-hour sneak preview at 6pm. General admission tickets priced at $110 grant entrance at 7pm until the festival concludes at 10pm. Purchase here.
One hundred percent of ticket sale proceeds and auction items will benefit the Community Food & Outreach Center and Elevate Orlando, which assists with fighting hunger and mentoring youth, respectively.
For more information and a complete list of sponsors and participating restaurants, please visit www.cowsncabs.com.