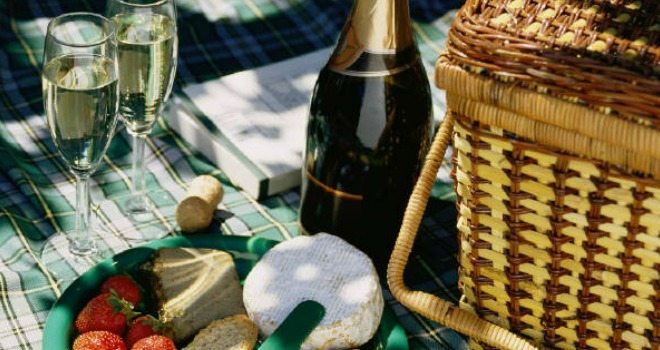 Updated October 2017
It's fall!! The weather is glorious, the sun is shining and being outdoors has once again become something enjoyable. With so many parks and gardens in Orlando to choose from, packing up a picnic basket with someone special and having your lunch al fresco sounds like the perfect date idea.
So, here are our picks for 10 perfect picnic spots in Orlando, in no particular order, to help you start planning your outdoorsy interlude.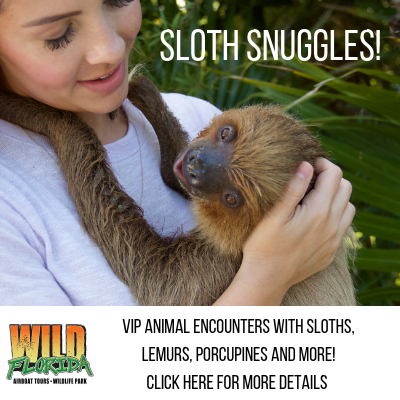 1365 Alabama Drive
Winter Park, FL 32789
Dotted with giant cypress trees, Kraft Azalea Garden is a public park open year-round to guests. Located just off the shores of Lake Maitland, the garden offers plenty of open space, benches and areas where you can put down a blanket and have a nice little picnic. There may be no actual picnic tables but with such an amazing view of the lake and azalea gardens, you won't miss them. It is truly a hidden gem – you might even want to call it the "secret garden" of Winter Park.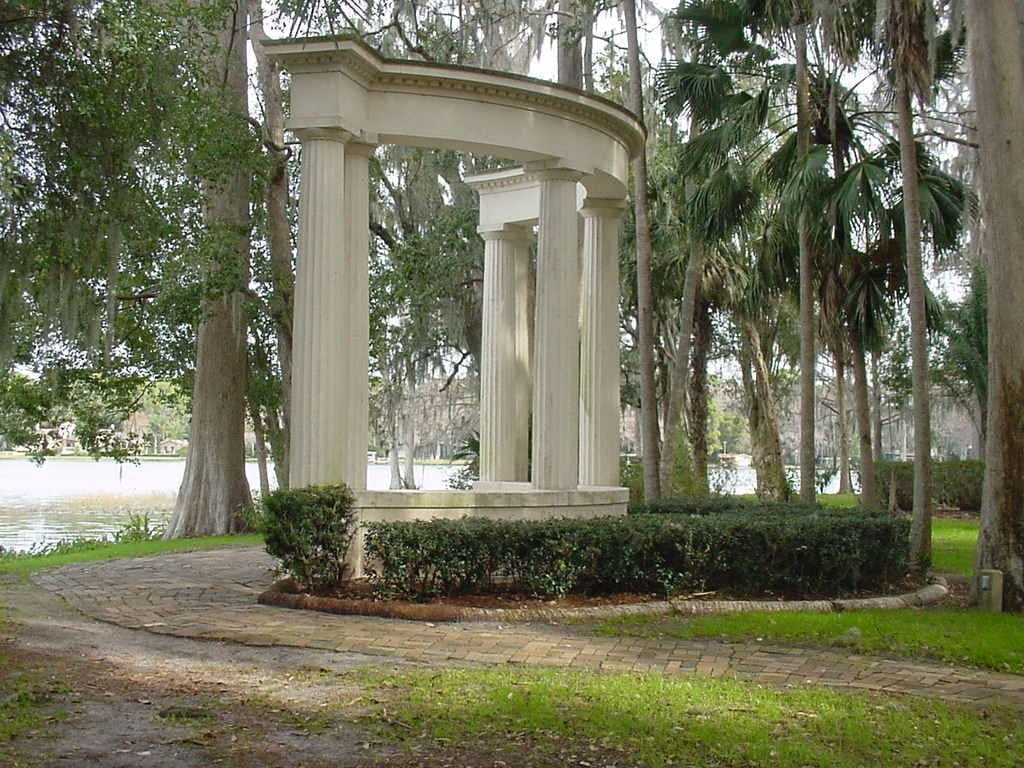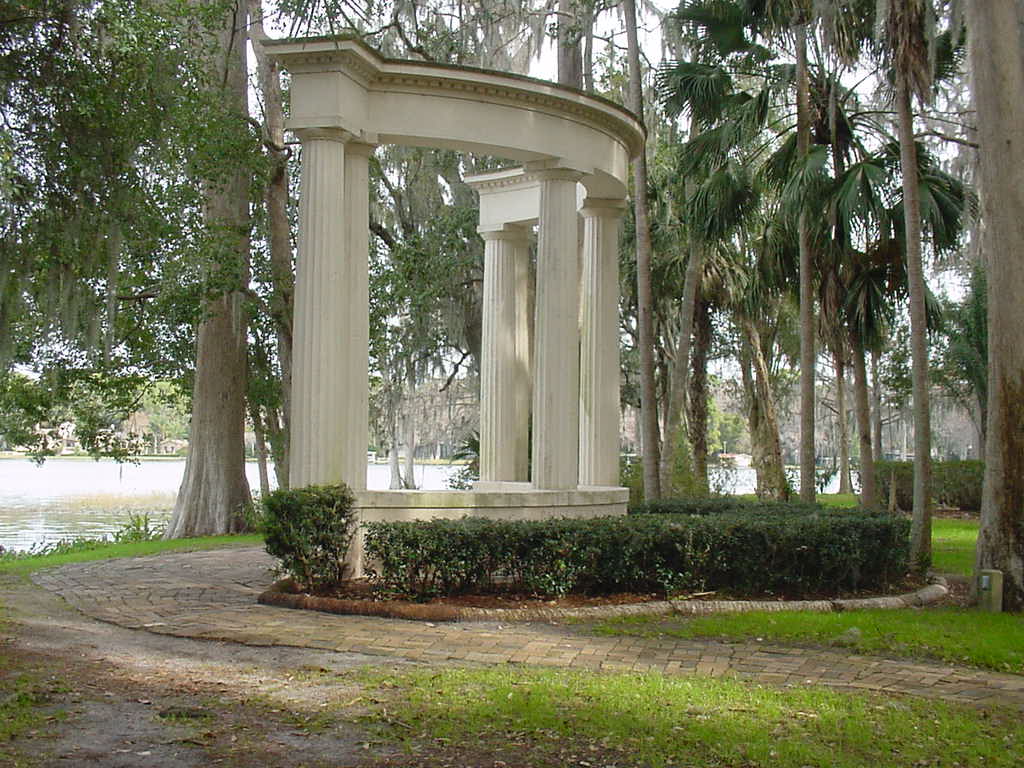 633 Osceola Ave.
Winter Park, FL 32789
This garden has lots of history plus breathtaking views from almost every inch. The Albin Polasek Museum & Sculpture Gardens, founded in 1961, is a three-acre outdoor garden bordering Lake Osceola. Many of the plants were planted by Polasek, a famous artist, and his family. There are more than 50 outdoor sculptures, many done by Polasek, featuring several twentieth-century sculptors as well. There are plenty of tables, benches and shaded spots to enjoy a picnic. Plan to visit the museum afterward; admission is only $5.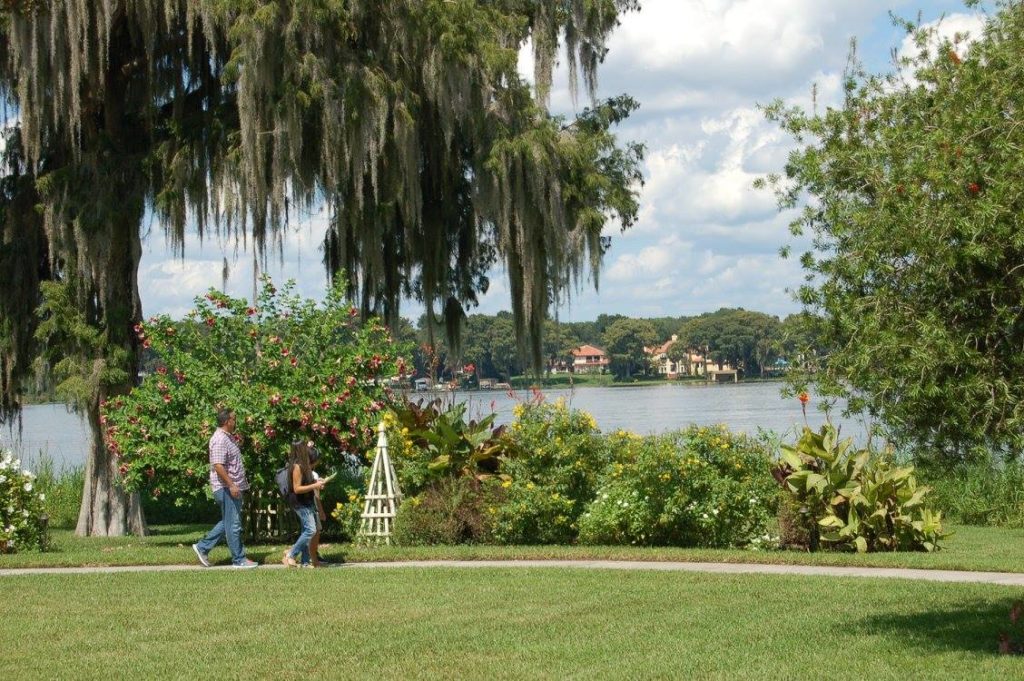 3. Lake Lily Park
701 Lake Lily Drive
Maitland, FL 32751
Lake Lily Park is truly a serene and nature-filled space. The park gets its name from the sparkling lake in the center, which is dotted with lily pads and teeming with turtles, fish and ducks. A stunning gazebo is located on the premises, along with many picnic tables and benches throughout the park. Couples can be regularly spotted having picnics at these benches, tables and even just atop of a blanket on the ground (there are many huge trees everywhere, so most of the area is shaded). There's also a lovely walking path that surrounds the lake. On Sundays, the park hosts the Maitland Farmers Market (9am – 2pm), so you can pick up some fresh provisions and then have a picnic with these gourmet goodies right away.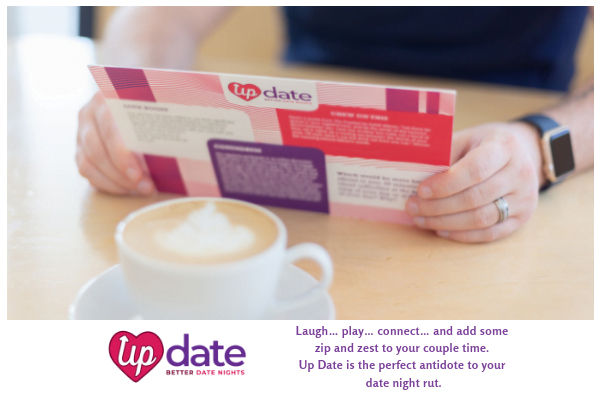 4. Lake Eola Park
512 E Washington St.
Orlando, FL 32801
Smackdab in the middle of Downtown Orlando, Lake Eola Park is a go-to destination for Orlandoans for everything and anything – and that includes picnicking. With open fields scattered throughout the park, there are lots of locations to pick from to lay out a blanket, pop open a picnic basket and enjoy the sunshine with your significant other. The Orlando Farmers Market takes over on Sundays, when you can take a picnic basket and purchase a bunch of fresh produce, gourmet cheeses, snacks and other local products to enjoy anywhere in the park.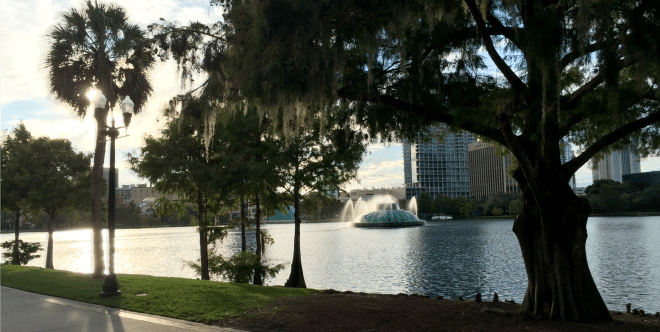 1920 N. Forest Ave.
Orlando, FL 32803
Another beautiful garden to discover is Harry P. Leu Gardens, which is located in the Audubon Garden District and houses nearly 50 acres of roses, camellias, palms, cycads, vines, bromeliads, elms, oaks and even features a butterfly garden. You're not technically permitted to have a picnic during regular hours, but you can bring food and wine with you during special events, such as the monthly Date Night at Leu Gardens event when tons of couples bring baskets brimming with gourmet treats. Admission for this event is $6.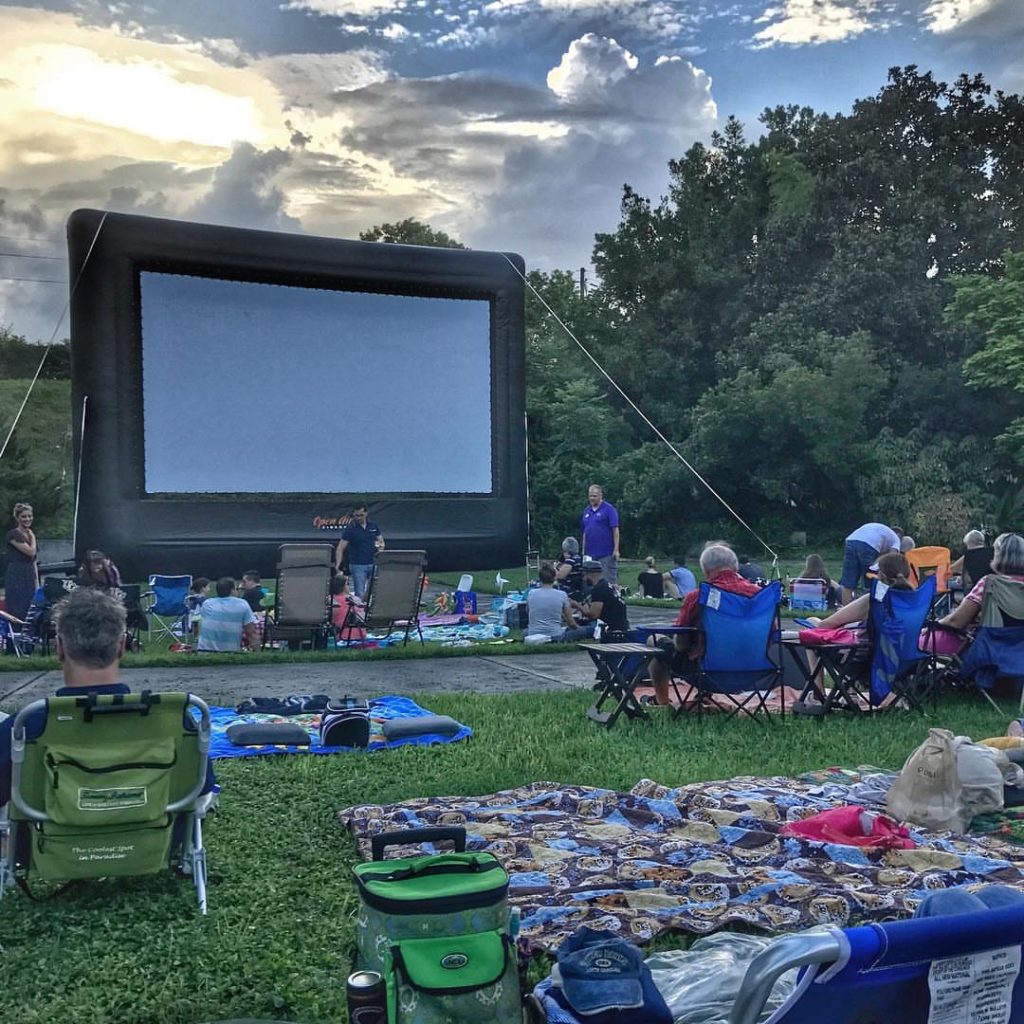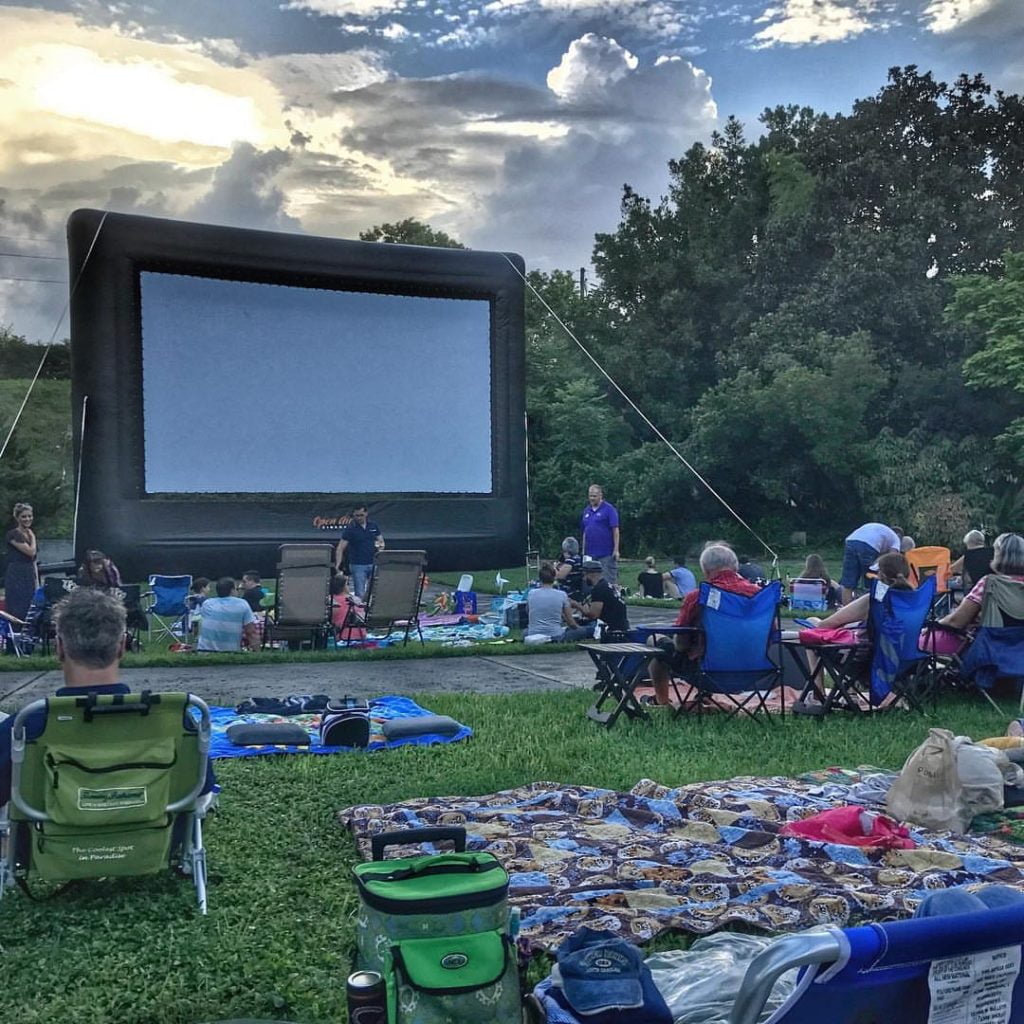 6. Central Park
251 S. Park Ave.
Winter Park, FL 32789
Located just off the fabulous and swanky Park Avenue, this park is 11 acres of beautifully manicured grounds and fountains. This park hosts a variety of events and activities but anytime is ideal for a visit. The oak tree canopy is one of the natural beauties of this park; there is also the Rose Garden on the southern side of the park. The West Meadow is another great option in this park for a picnic.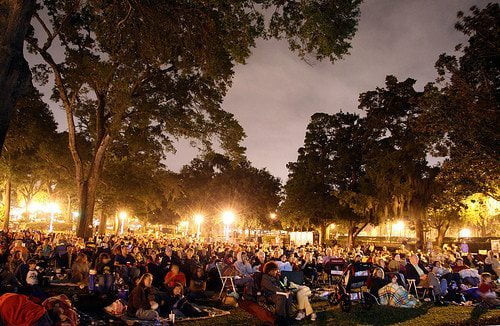 201 Lakeview Drive
Kissimmee, FL 34741
Located in the heart of Downtown Kissimmee off the shores of Lake Tohopekaliga (Toho), Kissimmee Lakefront Park is a scenic and beautiful sight to behold. The park comes complete with many amenities, including BBQ grills, a concession stand that sells food and beverages, and large public lawns. Want to make a full day out of your date? Lake Toho is one of the top lakes in Central Florida, so rent a canoe or kayak to take on the lake for the morning or early afternoon, then in the late afternoon have your picnic. It will be a lovely time guaranteed!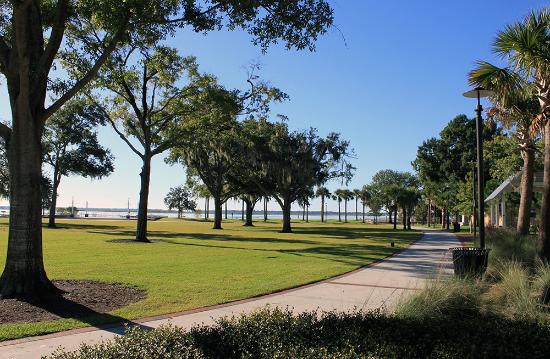 1000 Holt Ave.
Winter Park, FL 32789
A private, liberal arts college located in Winter Park near Park Avenue, Rollins College was founded in 1885 and is filled with lots of secluded, romantic spots to chill out. You can find Spanish moss dripping from most of the trees on campus and if you walk to the southern border of the campus you will stumble upon placid Lake Virginia. Because this is a college campus, it is practically designed to have loads of areas where you can have lunch outside.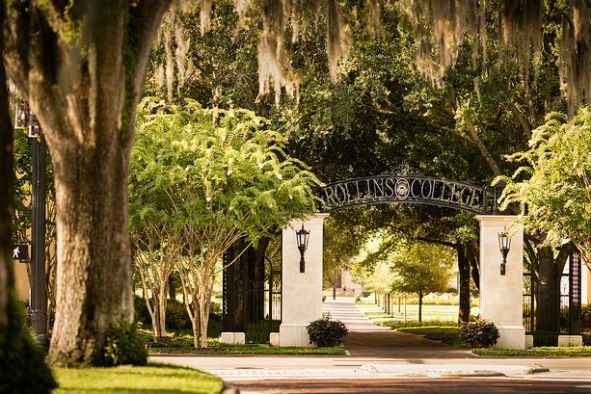 1236 N. Orange Ave.
Orlando, FL 32804
Located in the Ivanhoe Village area, Gaston Edwards Park is a little piece of natural beauty and serenity in an otherwise hustle and bustle part of town. Complete with open fields and also picnic tables scattered throughout the park, it is located off the shores of Lake Ivanhoe, making it a great place to have a picnic and then walk around Ivanhoe Village's antique shops.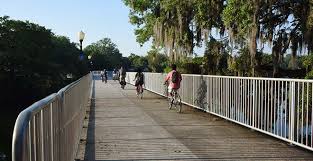 2501 General Rees Ave.
Orlando, FL 32814
For more than 30 years, this park served as the Orlando Naval Training Center and had service personnel known as "Blue Jackets" on its site. In 2000, the City of Orlando designated a certain area as a public park for people to enjoy – hence the name Blue Jacket Park. Located on the eastern edge of the Audubon Garden District and right next to Baldwin Park, Blue Jacket Park houses plenty of options to have your picnic at in this park – tables, benches and lots of open green space – but they also have fountains you can relax at, along with many outdoor activity options. So if you're looking for a date where you can not only have a picnic but also maybe throw a Frisbee or football around, this is definitely the way to go.
Honorable mentions…
Dinky Dock Park
Ollie Avenue
Winter Park, FL 32789
Langford Park
1808 E. Central Blvd.
Orlando, FL 32803
Lake Baldwin Park
2000 S. Lakemont Ave.
Winter Park, FL 32789
Mead Botanical Garden
1500 S. Denning Drive
Winter Park, FL 32789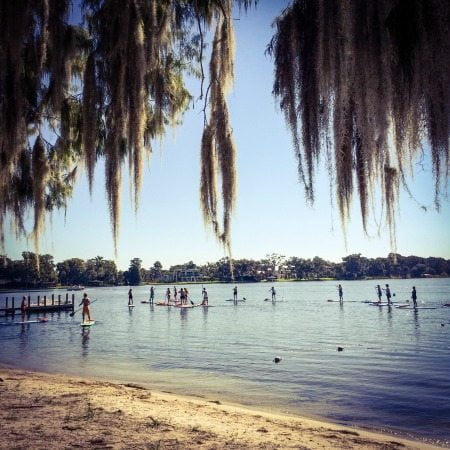 Feature image credit: Guest of a Guest