Finally, a run for all of us mere mortals who'll probably never run a marathon but are actually pretty okay with that. The Orlando Brew Mile, a one-mile race through the streets of downtown Orlando on Saturday, October 24, is the ideal activity for those game for turning drinking into a sport.
Runners meet at the start line at Wall Street Plaza but won't take a single step until they guzzle their first beer.
Then they're off but only until they hit their first 1/4 mile, where they'll down another beer… then another at the next 1/4-mile checkpoint… then another at the final 1/4-mile checkpoint.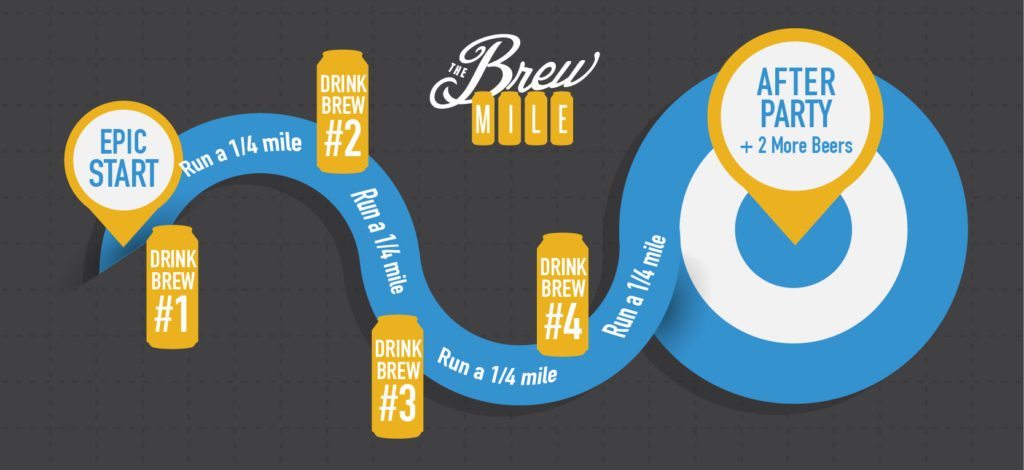 Runners, many in costumes and part of a team, will drink four beers in total before sprinting to the finish. Sound easy? Think again. But no matter how long it takes you to cross the finish line (most people finish in around 10 minutes) this event offers a stellar opportunity to do something different with your significant other and friends.
More than 1,500 runners are expected to attend this raucous race, which will include three waves of participants beginning at 7:15pm.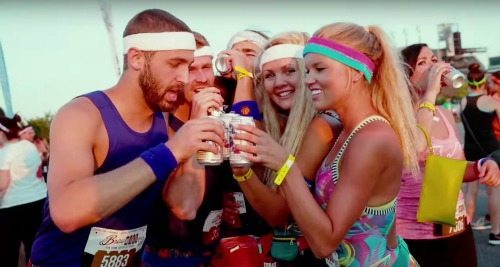 As each wave returns to Wall Street Plaza, the outdoor after party kicks off with 2 craft beers included with each race ticket. Food and other beverages will be available for purchase.
General Admission: $65
Entry into race + four beers
Entry into after party + 2 more beers
Finisher medal and bottle opener
VIP: $105
All the above plus…
Express check-in
Private bathrooms
Private bar
2 additional drink tickets to the after party
Exclusive Brew Mile t-shirt
Exclusive Brew Mile trucker hat
EXCLUSIVE OFFER: Orlando Date Night Guide readers receive a 15% discount on tickets when they use promo code ODNGBREWMILE here.
A portion of ticket revenue will be donated to Water.org.
For more information, visit brewmile.com/event/orlando-brew-mile.