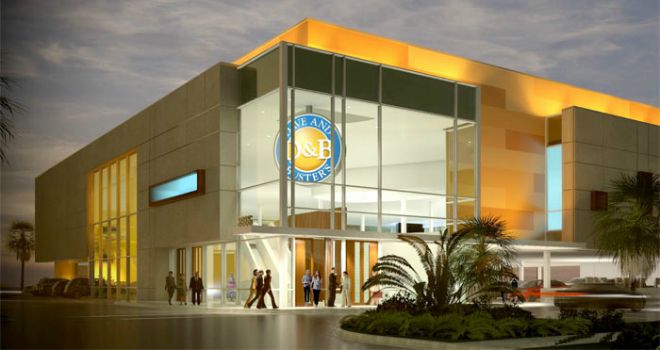 By Erica Thomas
Most people have heard of or visited Dave & Buster's, but have you been there lately? It's the perfect combination of dining, game playing, and watching your favorite team, all in one stop. And whether you're on your first date or 100th date, it's a guaranteed good time.
Upon entering the building, you'll ascend the staircase to the second level where you'll proceed to the front desk and grab your Power Card. This card is your pass to exploring hundreds of games for hours of fun and entertainment in the game room.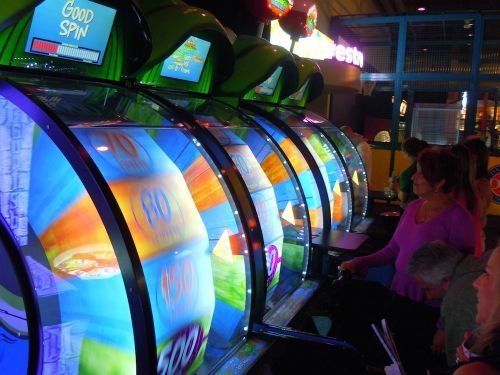 There is a game to suit every personality imaginable. They have Batman and Star Wars for the geeks, like my man. Monopoly and Whack-a-Mole for the nostalgic. Trivia where you compete against other guests for the brainy and competitive. Dance Dance Revolution for those wanting to show off their moves and coordination. And, of course, my personal favorite, an oldie but goodie, skeeball. I could go on and on about the games but nothing beats checking them out for yourself.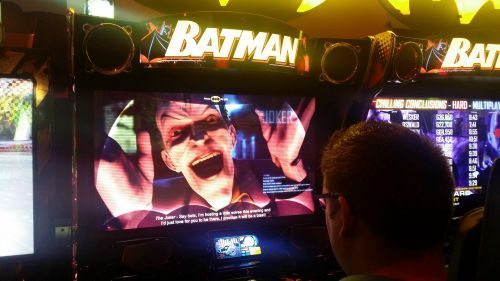 The days of carrying around wads of paper tickets you win from playing are over. Thank goodness! One of the great things about the Power Card is your tickets are automatically loaded onto your card. Make your way over to the Winner's Circle when it's time to redeem your tickets. But don't expect the usual prizes you would see at children's arcades. You can redeem tickets for anything from food coupons to cool toys to tech gadgets. Those prizes are a far cry from slinky's and yo-yo's.
All of that play is bound to work up an appetite and you don't have to walk far to find something satisfying to nosh. The menu at Dave & Buster's onsite restaurant is packed full of a variety of beef, chicken and fish dishes. My hubby decided on Buster's Cheeseburger while I went with a chicken and artichoke pasta meal. They were both terrific.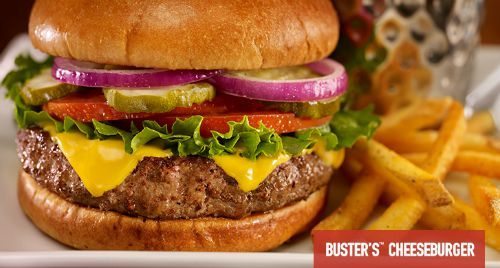 In the mood for a meatless meal? Not a problem. There are several salads and a veggie sandwich to choose from. Be sure to check out the pages of beer, wine, spirits, and mixed drinks available from the full service bar. There is no lack of libations here!
Eat & Play Combo
You can score a great deal by selecting one of Dave & Buster's famous Eat and Play combos. There are several combo options that allow you to purchase an entrée and Power Card starting at $18.99. Eat and Play combos are available from Sunday-Thursday all day and Friday and Saturday until 5pm. Every Wednesday, guests enjoy half priced games to double your play time and score more bang for your buck. What a great way to take a break midweek and have some fun with your special someone! Plus, you'll miss the weekend crowds.
We chose the $28 Eat/Play combo, which came with dinner ($18) and $20 worth of chips loaded onto our Power Cards. We played for a couple of hours with chips to spare. At the end of the evening, I was left with 35 chips on my card and Thomas was left with 17.5. I had racked up 222 tickets and he racked up with 224. The games vary but most of the games I played were 4 chips or less from what I remember. I felt the $20 really stretched to allow us to play a lot of games.
If you're doing the math, that's $56 for two people to eat and play. Not a bad date night deal, if you ask me.
Dave & Buster's
8986 International Drive
Orlando, FL 32819
(407) 541-3300
www.daveandbusters.com