Looking for something to do this weekend in Orlando? Check out these best bets, 15 excellent choices for some date night fun.
GeekyCon
July 30-August 2
Orange County Convention Center
$40-$275
MoviEola: The Amazing Spider Man 2
Friday, July 31, 6pm (Movie begins at 8pm)
Lake Eola on the East Lawn
Free
Grande Lakes Resort Pub Crawl
Friday, July 31, 6:30pm
Ritz-Carlton Orlando Grande Lakes Resort
$125
Cult TV (and Sometimes Movies!) Trivia Night
Friday, July 31, 7-9pm
Bikes, Beans and Bordeaux Café, Audubon Park
Free
Classic Albums Live: The Beatles "Revolver" and "Rubber Soul"
Friday, July 31, 7pm (Concert starts 8pm)
Hard Rock Live
$25.40-$35.65
Friday Cult Classics: "Beetlejuice"
Friday, July 31, 7pm
Garden Theatre
$6 (Stay for the Ghost Tour -$25- afterward!)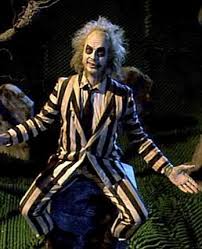 The Summer Reflection Tour: Fifth Harmony
Friday, July 31, 7pm
Walt Disney Theater
$29.50 and up
PechaKucha
Friday, July 31, 9pm
The Orange Studio, Downtown Orlando (on Mills)
$11 – 1st showing at 7:30pm already SOLD OUT! Tickets for 9pm still available. Hurry!
The Great American Bacon Race Orlando 5k
Saturday, August 1, 8am
Lake Baldwin Park
$49
Main Street Restaurant Week
August 1-8
Various participating restaurants
Lunch prices are $5-$10. Dinner prices are $20-$30
Russian Ballet's Don Quixote
Saturday, August 1, 6pm
Dr. Phillips Center
$45 and up
Couples Cooking Class
Saturday, August 1, 7-10pm
East End Market, APEX
$181.05
Orlando City vs Columbus Crew
Saturday, August 1, 7:30pm
Orlando Citrus Bowl
$22.63-$159.63 (Hurry! Not many tickets left!)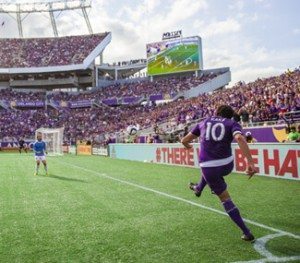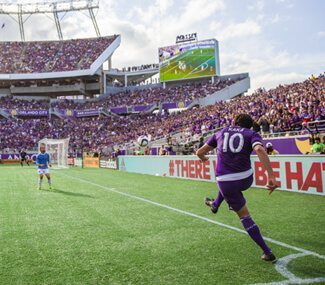 Central Florida Drum Circle
Saturday, August 1, 8pm
Orlando Brewing
Free
Kona Food Truck Luau
Sunday, August 2, 5-9pm
Avalon Park
Free Admission (Food truck prices vary)
A look ahead to next weekend…
8/6: Wine for Us (Fundraiser for Water for People)
8/7: Baldwin Park First Friday Festival and Art Stroll
8/7: Wine, Chocolate and Cheese Perfectly Paired