By Christopher Smith
Like many cities in the South, Orlando isn't teeming with healthy food options on every corner. The challenge can get even tougher if you're trying to maintain clean eating while enjoying a meal with a romantic partner.
If you know where to look, though, there are a number of options throughout the city that will offer you and your date nutritional, locally-sourced, even organic foods that won't force you to sacrifice flavor or enjoyment.
UPDATES
Ethos Vegan Kitchen
601-B South New York Ave. (Winter Park)
Best For: Brunch
Menu Sampling: Blackened Tempeh coated with Cajun seasonings and served over basmati rice with black beans, carrots, peppers, collard greens and tomato-mango salsa ($12.95)
The Skinny: Not all of Ethos' menu items are healthy, but it's one of Orlando's only 100 percent vegan restaurants. It's also a great location for gluten-free eaters. Located adjacent to the main drag in Winter Park, Ethos' menu features surprising variety with favorites like Yo Mama's Lasagna and Pecan Encrusted Eggplant.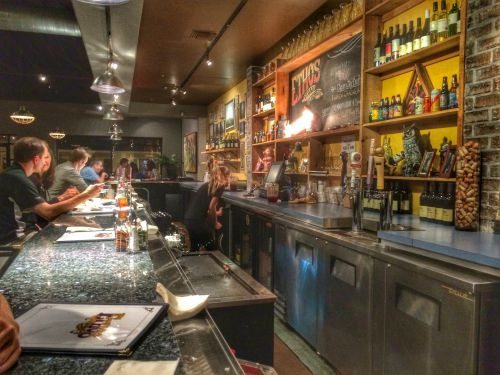 Eden's Fresh Co.
1330 Orange Ave. (Winter Park); 201 S. Orange Ave. (Orlando); 500 E. Central Blvd. (Thornton Park); 2425 W SR 434 (Longwood)
Best For: Lunch
Menu Sampling: "Chitwood" — Romaine, Crushed Granola, Dried Cranberries, Mandarin Oranges, Gorgonzola Cheese, Walnut Raspberry Vinaigrette ($5.78 for large, plus $2.10 to add a protein like the suggested Honey Maple Turkey)
The Skinny: Eden's Fresh offers made-to-order salads and wraps in an intimate, efficient setting perfect for a lunch date or to-go picnic. The adaptable menu allows health-conscious patrons to control portion size and calorie count, as it's possible to customize any of the salad options. Proteins and dressings are optional as well.
Wheat Berry Cafe
1150 Douglas Ave. #1010 (Altamonte Springs)
Best For: Hardcore health nuts and juice lovers
Menu Sampling: "Will You Succeed?" juice — Kale, Cucumber, Celery, Romaine, Cilantro, Ginger, Apple ($7 for 8 oz., $9 for 16 oz.)
The Skinny: If you've ever identified with the hippie culture, love raw vegan foods and enjoy the taste of all-natural, organic juices and elixirs, Wheat Berry Cafe is the place for you. The attractive, colorful bottles and small, clean storefront make for a nice start to a date if you want to spend more time talking than chewing your food.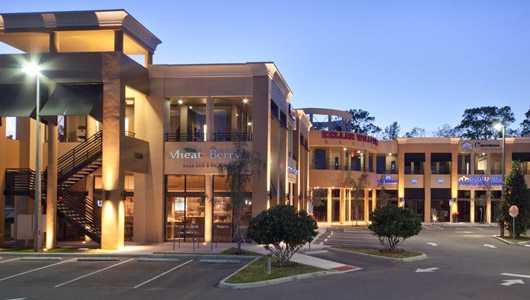 Greens and Grille
4104 Millenia Blvd., Suite 114 (Orlando)
Best For: Inexpensive casual date
Menu Sampling: Salad with five toppings, your choice of dressing and either chicken breast, turkey breast, angus flank steak, portobello mushroom, white tiger shrimp or salmon ($9.38-$11.38)
The Skinny: If you appreciate choices, Greens and Grille will fit you well. Build your own sandwich or salad and eat a filling two-person meal for $20. This place takes its proteins seriously, so if you're not keen on eating greens alone, be sure to note the second half of the name. The flank steak is especially popular. Don't want a salad? Grab something off the grill with a side of hummus and vegetables.
Farm-Haus
Order online for delivery or pick-up at Audubon Park Community Market (Mondays) or East End Market (Tuesdays, Wednesdays and Thursdays)
Best For: Take-home date
Recent Offering: Floridian Kale Porchetta with Roasted Sweet Potatoes & a Summer Succotash (from $8.50)
The Skinny: A farm-to-table chef service, Farm-Haus focuses on local ingredients that provide healthy, uncompromising weeknight dinner options for those with busy schedules. Meals are available for pick-up in two locations or delivery in an area centered around downtown Orlando. Offered Monday to Thursday, Farm-Haus posts its weekly menu online every Sunday evening.
Dandelion Communitea Cafe
618 North Thornton Ave. (Orlando)
Best For: Smaller appetites and lovers of an eclectic scene
Menu Sampling: Happy Hempy Hummus — hummus topped with hemp seeds with veggies and organic blue corn chips ($8); Golden Gen Mai Cha — traditional Japanese green tea blended with toasted and popped rice ($3)
The Skinny: This is a great choice if you and your date prefer to eat somewhere with a strong, uncompromising food ethos centered on sustainability, locally-sourced ingredients and healthy eating. You'll feel at home in this community-oriented cafe, whether you're on the patio or looking at the local artwork from one of the tables inside. And like the name suggests, this may be the best place to enjoy tea in Orlando.
Bikes, Beans & Bordeaux
3022 Corrine Dr. (Orlando)
Best For: Unrushed conversation
Menu Sampling: Langkawi Flatbread — grilled chicken or veggie chk'n strips, black olives, mozzarella, red onions, tomatoes, mandarin ginger glaze; Good Morning Orlando — non-dairy smoothie made with one whole banana, orange juice and either strawberry or blueberry pomegranate concentrate
The Skinny: "B3" is part coffee shop/cafe, part beer/wine bar. The Tour de France-themed menu boasts a philosophy that's catered more toward the community at large than cyclists. In addition to regular entertainment like live music and trivia nights, B3 displays the work of six local artists each year. The menu isn't all healthy, but there are a variety of options including organic, vegetarian, gluten-free and low-fat.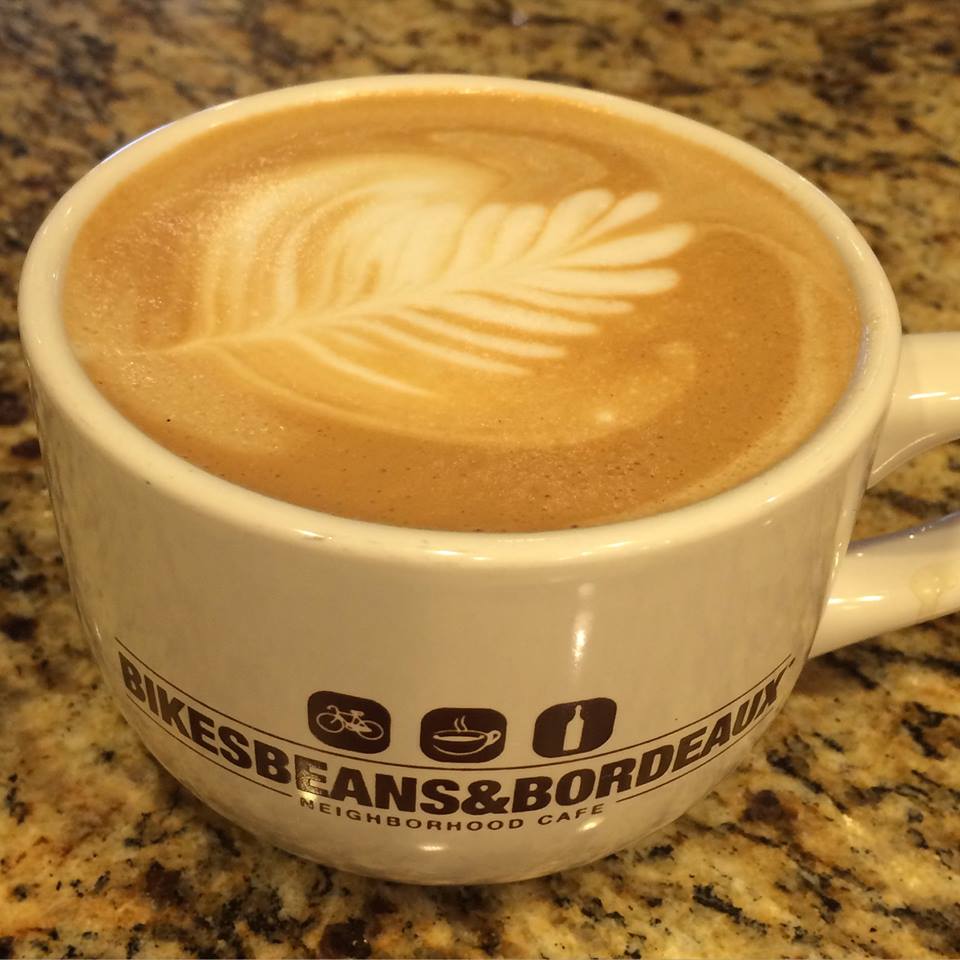 Green Day Cafe
1084 Lee Road (Orlando); 807 North Orange Ave. (Orlando)
Best For: Quick bites
Menu Sampling: Chicken Caesar Wrap — chicken, romaine lettuce, parmesan cheese, croutons & caesar dressing with a choice of Terra Chips, Broccoli Crunch or 5 Bean Salad ($7.99-$8.09)
The Skinny: Billed as a healthy alternative to fast food, almost everything on the menu is loaded with protein and under 600 calories. Green Cafe lives up to its name with a concept focused on limiting waste and environmental impact. The menu features a variety of wraps, salads, quesadillas and rice bowls.
Those are our choices? How about you? Leave a comment with your favorite healthy date night restaurants.
Feature image credit: Tripadvisor.ca