By David Carter
Nestled into a quaint SoDo (South of Downtown Orlando) section of Orange Avenue, Vanbarry's Public House is a neighborhood gem with lots of appeal.
Immediately upon being seated you'll hear the classic songs being played from the live musician (there is live music seven days a week, usually starting at 7pm).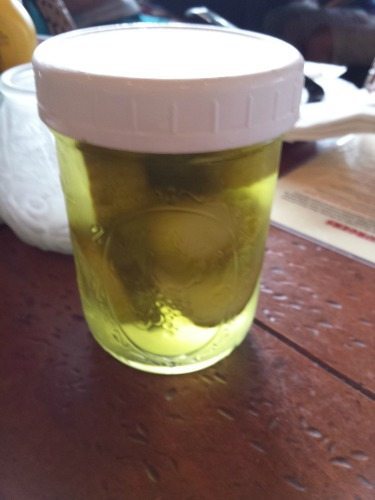 Then, your server will greet you with a mason jar of thick sliced dill pickles while you peruse the drink menu highlighting the extensive beer and cocktail offering.
We went with the Huckleberry Finn, a sweet yet tart vodka and lemonade combination that was deeply refreshing and finished with a lemon zing, and the Stormy Sailor, which was a combination of ginger beer and spiced rum… heavy on the rum. All of their cocktails are served in mason jars. When you order canned beer, these nice folks hand out free beer koozies.
The menu features some eclectic food options like the Fig and the Pig flatbread containing sweet figs, prosciutto, blue cheese crumbles, and topped with arugula and a balsamic glaze. I would have never put a combination like that together but the figs really balanced nicely with the tang from the blue cheese and balsamic vinegar. They also serve Bacon Caramel Fries (just like it sounds) and a Mac & Cheese skillet as delightfully sinful appetizers.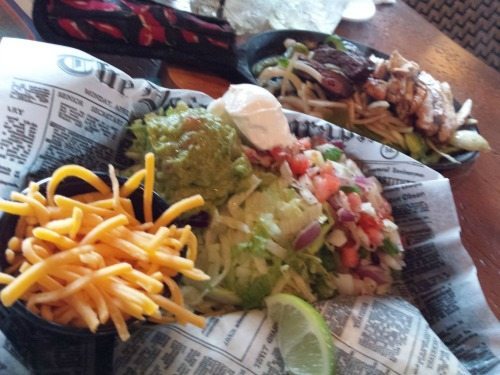 Aside from the flatbread, we ordered the Fajitas Combination, which is served with chicken and beef. Talk about a giant sized serving of goodness! Thankfully, we decided to share this behemoth because there was enough meat, grilled onions and toppings to feed a family. Hint: order more flour tortillas immediately because the three they start you with will fall vastly short.
Vanbarry's also offers Sunday Brunch with specialties like amaretto french toast, made with almond butter and topped with candied walnuts and whipped cream, the BLT&E, which is a bacon, lettuce, and tomato sandwich now featuring eggs, and other favorites like the good ole biscuits and gravy. Live music starts at 10am on Sundays.
With so much outdoor seating, you might not think Vanberry's is an ideal summertime spot, but there are tons of fans to keep the temperature down. There's also an outdoor fire pit surrounded by beach chairs in what appears to be a giant sandbox. And if that's not enough, there is a bevy of board games for the young or young at heart.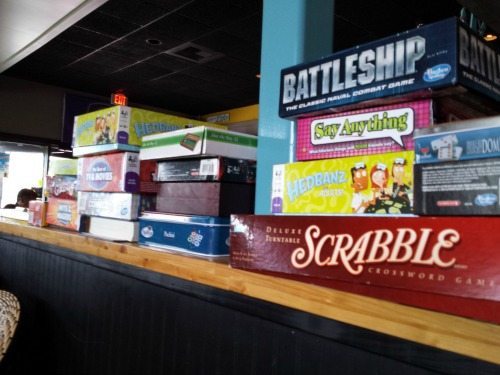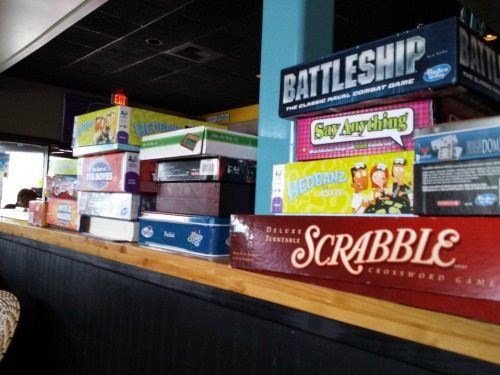 If you love dogs (and other people with dogs) Vanbarry's will be hosting a special Yappy Hour event on August 8th from 5-7pm. The event includes raffles, drink specials, appetizers, music, and feature pet photography by A Style Photography ($25) with donations accepted to benefit local rescue groups.
Vanberry's is open 11am-2am Monday to Saturday, and on Sundays it opens for a Sunday brunch served from 10am – 3pm. Food is served most nights until 11pm.
Ever felt like going out to relax with your significant other but couldn't find a babysitter or a relatives to bribe? Then look no further than Vanberry's. Besides being a great date night spot, it is also very family-friendly.
Vanbarry's Public House
4120 S Orange Ave
Orlando FL
407-704-8881
www.orlandopublichouses.com