Spring has seen a flurry of new openings, new menus and new chefs taking the reigns at restaurants across Orlando. Here are a few notable happenings:
Whisper Creek Farm: The Kitchen and Brewery
A shiny new restaurant at JW Marriott Orlando has opened and we cannot wait to check it out next week. An edible extension of Whisper Creek Farm, the property's onsite 7,000-square-foot garden and 11,000-square-foot event space, The Kitchen features ingredients from the farm to create a menu of seasonal, comfort food-inspired offerings, including flatbreads, small sandwiches, snacks and small plates. The Brewery will produce 28 gallons of beer onsite weekly including five styles of beer created each season—Dark, Wheat/Light, Amber, IPA and a Special Brew. More details and lots of photos to come. Stay tuned!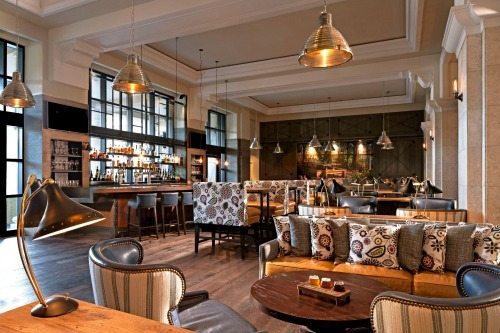 The BOATHOUSE
Now open at Downtown Disney (soon to be Disney Springs), The BOATHOUSE is wowing with its beautiful, nautical-themed aesthetic, dining room with water views, 200-seat outdoor dining space, three bars (one over the water), live music and guided boat tours.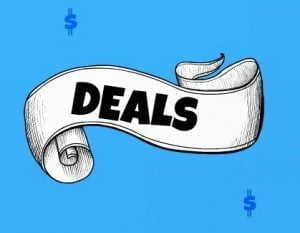 Executive Chef Bob Getchell has designed the upscale seafood- and steak-focused menu, which includes a raw bar with oysters on the half shell, colossal wild-caught Baja shrimp cocktail, and the BOATHOUSE signature lobster cocktail made with a pound-and-a-quarter lobster. For dessert, you'll find a S'More Baked Alaska made with one-and-a-half gallons of rocky road ice cream.
Captain's guided tours aboard The Venezia, a beautifully crafted 40-foot wooden Italian Water Taxi, or the 1800s antique steamboat Lady Rose, both featuring champagne toasts and chocolate-covered strawberries, make for a romantic addition to this waterfront dining experience. You can also go on a 20-minute guided Amphicar tours. Get details for water activities and fees here. The BOATHOUSE is open daily form 11am – 2am.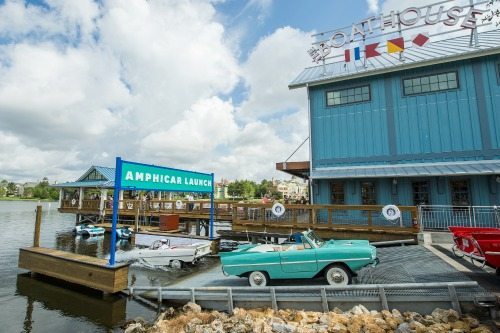 Barnie's CoffeeKitchen
Word is getting out that Barnie's is so much more than great coffee. A dinner menu, which is offered Thursday through Saturday from 5:30pm, gives Chef Camilo Velasco the chance to show off his mad culinary skills and steadfast commitment to local farms through a series of seasonal entrees and small plates. We tried a handful of them at a recent media tasting, including a delightful Florida Snapper Ceviche dotted with pickled strawberries picked locally. While the Pan Roasted Swordfish and Rabbit Ragu (love those little pea shoots!) were both fantastic offerings on the 'seconds menu,' I can't seem to shake the wonderful memory of Chef Camilo's Chocolate Pudding dessert, which came with a side of house-made of espresso syrup we drowned our pudding in. It was such a delicious combo.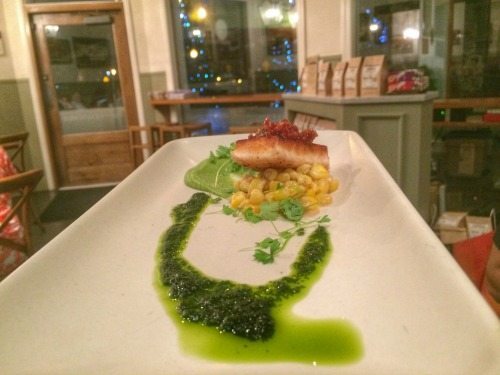 Boca Kitchen, Bar & Market
Six months after Boca opened on the north end of Park Avenue in Winter Park, the restaurant seems to have hit its stride, particularly on the food side since the addition of Executive Chef Jake Brenchley, who recently took over the kitchen. We tried several of his new creations at a recent media tasting, including a fantastic Ricotta Gnudi presented with a bacon marmalade and oozing poached egg. Chef Jake's Arctic Char dish was equally as fabulous. While the menu will change a little over the coming weeks, Boca's steadfast commitment to sourcing locally aims to stay strong, as evidenced by the seven different local farms that contributed to our meal at the media tasting.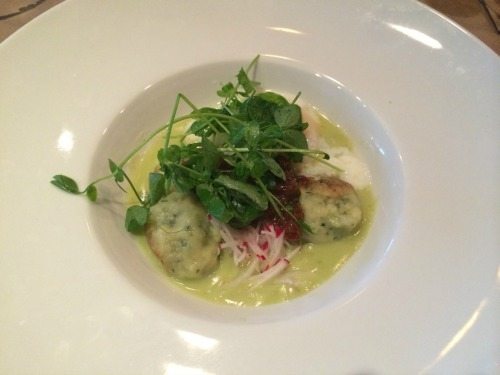 Osprey Tavern
It's been some time before a new restaurant has opened in Baldwin Park but the new Osprey Tavern, a gorgeous New Broad Street eatery with a small but adventurous menu, shows some promise. The brainchild of the owner of Seito Sushi (across the street), this seems like a good spot for beers and small plates at the bar.
"Baldwin Park has not been successful in holding on to good restaurants. Seito Sushi is an exception. And with the same leadership in place here, maybe Osprey Tavern has a shot," says Scott Joseph. Read his full review here.
Swine & Sons Provisions
The next culinary chapter for James and Julie Petrakis (The Ravenous Pig and Cask & Larder), Swine & Sons is a great little takeout joint featuring charcuterie, butcher sandwiches, homemade ice creams, scratch-made biscuits and more. Stop in before a picnic or simply when you just can't be bothered to cook. Chefs just launched Blue Pig Specials, which allow people to pre-order dinners from a set menu that changes daily. Be sure to add a growler of Cask & Larder's spectacular beer to your to-go order.
Some images courtesy of Walt Disney World, Osprey Tavern, JW Marriott Orlando and Swine & Sons.