The Orlando Conductor Crawl turns Friday night happy hour into a great date night adventure. The fun new meet-up starts in downtown Orlando and takes you to a different dinner and drinks destination along the SunRail commuter rail line each month.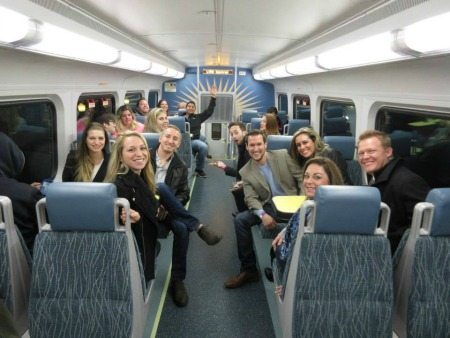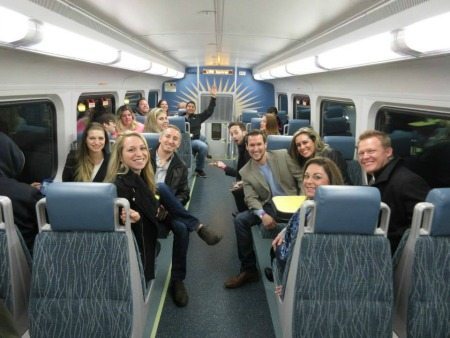 On the second Friday of the month, crawl participants meet at Ceviche Tapas Bar & Restaurant at 6:30 p.m. for happy hour specials. Attendees are alerted by the whistle of crawl-founder Sarah Peerani, who gives instructions when to pay the tab in time to catch the 6:55 p.m. train. Peerani, with fellow founders Jay Guerra and Kyle Shephard, soon usher everyone onto the train headed to a popular restaurant pub, bar or taproom only a few stops away. A round-trip SunRail ticket, your only fee to participate outside of your own bar tab, is just $3.75 per person. 
It's strongly encouraged that participants purchase their SunRail tickets before gathering at the bar as the vending kiosks can be slow and difficult. Anyone can do it, though, especially with the help of a friendly SunRail Ambassador on hand to assist. The atmosphere on the train is as social as it is in the bar and Peerani meets and greets with groups and couples, encouraging group photos and conversations.
January's crawl saw more than 70 attendees riding the rails to Luma on Winter Park's Park Ave, just three stops from Church Street. SunRail's new extended evening hours made for more than enough time for dinner and drinks (the last train departs between 9-10 p.m. depending on your station).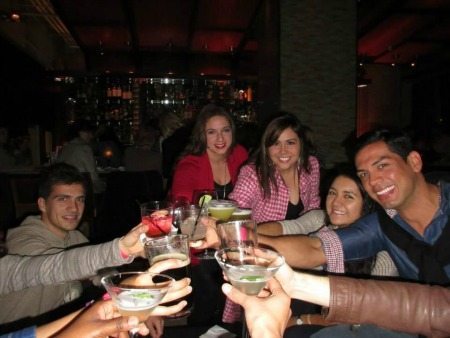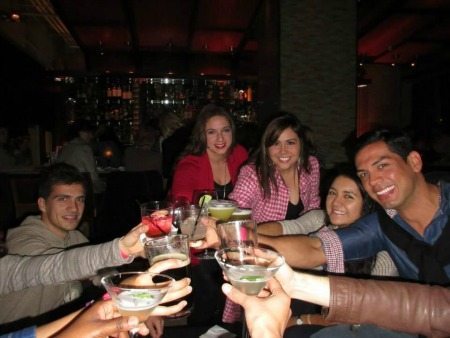 In time to catch the last train back, Peerani blows the whistle again and ushers crawlers back to the station. The ride back is just long enough to cozy up to your date and sober up for the drive home or decide on your next destination on Church Street or beyond. 
February's Conductor Crawl is a special Speed Dating edition. Scheduled for Friday, February 13, participation in the speed dating game is optional and the destination is the Orlando Brewing Company. Couples, grab your single friends and help them find that fourth wheel. Learn more at facebook.com/OrlandoConductorCrawl