It doesn't take a genius to know that when you mix live music, perfect weather and a nice glass of wine you've got the makings of a great date night. That an evening such as this requires no admission fee makes it all the better.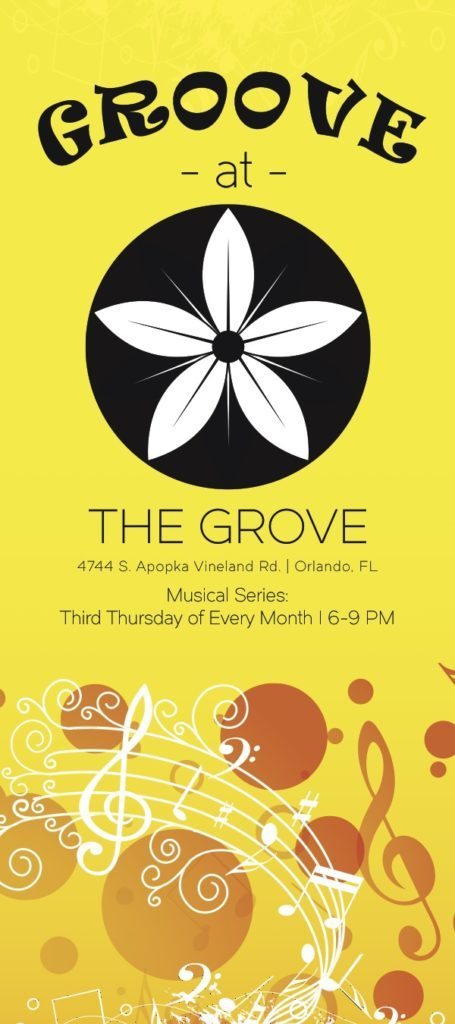 If you agree, be sure to mark Thursday, November 20 on your calendar for Groove at the Grove, a free, seasonal musical series happening on the third Thursday of each month, September through May, at The Grove shopping and dining district in Windermere.
On these nights, musicians from all genres—Top 40, easy rock, Jazz—play from 6pm to 9pm as couples and families gather on the lawn or snag tables at adjacent patios. Attendees bring their own blankets and chairs, some set up picnics, and some even get up and dance.
On Thursday, November 20, Groove at the Grove will present Intuit (shown above), a spirited quartet that adds a modern flare to the traditional art form of jazz.
If a patio spot at Burger Fi or Dexter's is in your plans, come early. If the grass is where it's at, be sure to get a take-out feast from onsite restaurants (including Panera and Publix) and enjoy a starlit picnic while the band plays.
The Grove is located at 4744 South Apopka Vineland Road. Event updates and announcements can be found at https://www.facebook.com/thegroveorlando.