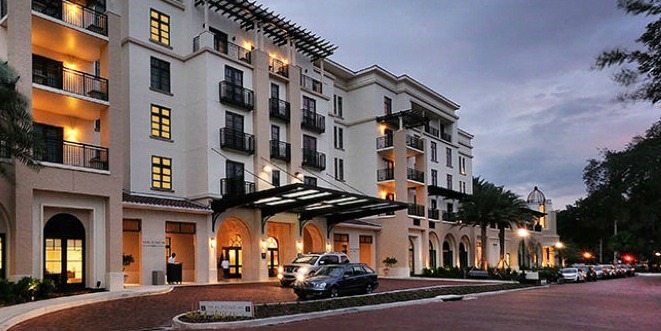 It's time to kick off another Couple at Large giveaway, which will give one lucky couple the chance to experience an unbelievable, unforgettable, all-expense-paid date night.
The winner will have just one favor to return: the pair become the Couple at Large and are tasked with reporting back with a short, first-person blog about their experience.
This month the Couple at Large will head to Hamilton's Kitchen, the delightful restaurant tucked inside Winter Park's luxurious Alfond Inn.
The evening will begin with a private art tour of this boutique hotel's unparalleled 100-plus-piece art collection, which dots the walls throughout the main floor's chic lounge, lobby and grand conservatory.
Then the couple will head to the bar where mixologists will allow them to sample three of the Inn's signature cocktails.
Dinner is next, but no ordinary meal as the couple will be treated to a five-course Chef's Table feast paired with wine and served at a special, exclusive table overlooking the open kitchen. Here the couple will interact with the chefs who will delight them with a series of gourmet dishes designed to make them swoon.
Finally, the couple will be given two after-dinner cordials to enjoy outside by the glowing fire pit.
Sounds pretty amazing, doesn't it!?
The winning couple will have their choice of dates between October 9 – 26, based on availability. You do not need to be 21 to enter, however, those under 21 will forfeit the alcohol portions of their date night. Approximate value: $400
TO ENTER:
Enter using the Rafflecopter form below and cross your fingers. You and your sweetie can each enter… double your chances.
The winner will be chosen on Wednesday, October 8 using the random number generator at Random.org. Watch your email that afternoon; that's how we'll be contacting the winner. We'll also be announcing the winner on Twitter and Facebook.
Good luck!