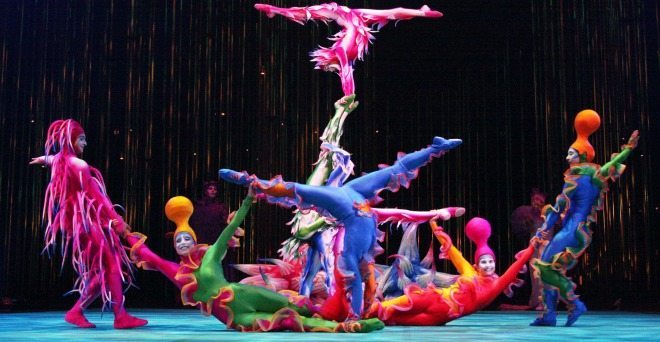 Cirque du Soleil's newest arena show, Varekai, is set to perform seven shows at the Amway Center from September 17 – 21, 2014. Directed by Dominic Champagne, this production pays tribute to the nomadic soul, to the spirit and art of the circus tradition, and to those who quest with infinite passion along the path that leads to Varekai.
Show Schedule:
Wednesday, September 17 at 7:30pm
Thursday, September 18 at 7:30pm
Friday, September 19 at 7:30pm
Saturday, September 20 at 4pm and 7:30pm
Sunday, September 21 at 1:30pm and 5pm
Tickets range from $35 – $150 but one lucky couple will win 2 TICKETS TO OPENING NIGHT (Sept 17) + DINNER at the MAGIC GRILL inside Amway Center + free onsite parking.
The winning entry will be chosen at random at midnight on Tuesday, August 26 and the winner will be contacted via email and announced on Facebook and Twitter.