I love Instagram. There's something so fun about getting a peek at the happy moments of people's lives. So to encourage you all to snap some shots of your date nights and then share them with fellow readers, I've launched this MONTHLY Instagram contest.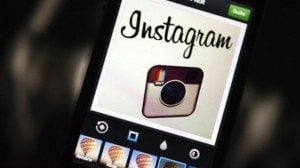 Here's how it works:
Step one: Follow @OrlandoDateNightGuide on Instagram
Step two: Tag your pics #OrlandoDateNight and add the location
Each month, one entry will be chosen to win a $40 gift certificate to an Orlando-area restaurant. A new prize will be unveiled at the beginning of each month.
For August, the winning entry will win a $40 gift certificate to The Pub at Pointe Orlando. This stellar British watering whole boasts a slew of beers on tap and in the bottle as well as a ton of gourmet bites from burgers to shepherd's pie.
September: Chocolate Date Night at Farris and Foster's Chocolate Factory in Baldwin Park.
October: $40 gift certificate to 4Rivers Smokehouse!!
November: $40 gift certificate to Marlow's Tavern.
December: $40 gift certificate to American Q
January: $40 gift certificate to Duffy's Sports Grill (locations in Orlando and Lake Mary)
February: $75 gift card for LongHorn Steakhouse, two wine glasses and two bottles of wine
March: $40 gift certificate for Cocina 214, a terrific Winter Park Tex-Mex restaurant known for stellar margaritas and freshly made guacamole.
April: PAUSED
Can't wait to see all your photos!! Good luck!
Rules & Fine Print
Each contest runs from the first day to the last day of the month and all entries submitted via the #OrlandoDateNightGuide hashtag will be considered. Multiple submissions are allowed and encouraged. Judges will review entries on the last day of the month and announce the winner via Instagram and Facebook the following day. In the event that judges cannot decide on one winning entry, the entries will be put to a vote via Instagram and Facebook, giving users a chance to vote for their favorite. NO PURCHASE NECESSARY. Void where prohibited. This contest is not supported or endorsed by or through Instagram or Facebook.