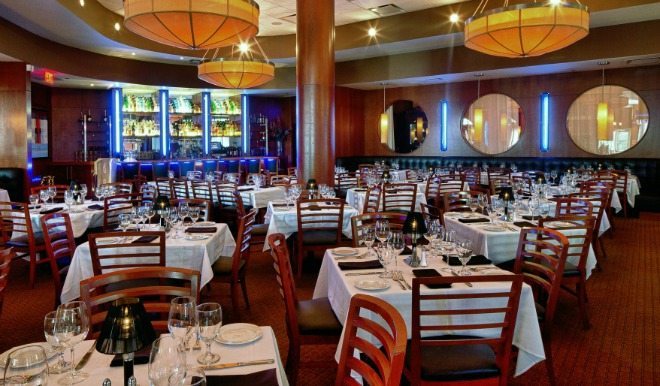 Ocean Prime Orlando recently debuted "Prime Daily," a series of weekly specials designed to lure you into this fabulous steak and seafood spot. While lots of happy hour and wine deals abound, I think my favorite happening on deck is the restaurant's new Sunday Dinner prix fixe. Created by executive chef Jeremy Mattson, the menu features a 3-course feast for just $39 per person.
Choice of First Course
Ocean Prime Salad
Lobster Bisque
Sweet Corn Fritter
Second Course
Stuffed Maine Lobster (crab-stuffed half lobster, asparagus, drawn butter)
Choice of Third Course
Carrot Cake
Warm Buttercake
** FYI: This meal would normally cost around $55 **
Ocean Prime is a fantastic date night spot thanks to the cozy booths, fun cocktails and live music playing Wednesday through Saturday at the Ocean Prime's Blu Lounge. Check out this previous blog about having an Ocean Prime date night.
More deals:
Monday– Half-off the bar food menu from 4 to 7 pm in the Blu Lounge
Tuesday – Enjoy half-priced oysters from 4 to 7pm in the Blu lounge
Wednesday – Choose selected half-priced bottles of wine
Thursday – Specially priced champagne complemented by small bar plates from 4 to 7pm in the Blu Lounge
Friday & Saturday – Enjoy live music in the piano bar starting at 7pm