Not a lot of restaurants have figured out how to make the wait for your table just as enjoyable as sitting at it. But thanks to a new winery meets restaurant concept, recently unveiled at the Waterford Lakes Town Center, the guest experience begins steps before the hostess stand.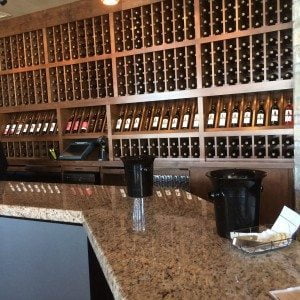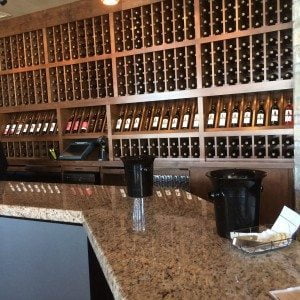 Arrive at Cooper's Hawk Winery & Restaurant and the first thing you'll be invited to do is belly up to the tasting bar to sip a series of selections from the restaurant's own wine collection. At its Chicago headquarters, the company produces more than 50 different wines, crafted from west coast grapes and then shipped in bottles and barrels to the nearly 20 different Cooper's Hawk locations across the country.
For $7, you'll get eight 1oz pours plus the chance to ask loads of questions during the sampling. Tastings with a signature wine glass are $10. Premium tastings, red-only tastings and sweet tastings are available too.
The food, which many liken to Seasons 52 fare, is classified as modern and casual with lots of tasty choices from Pistachio Crusted Grouper to Red Wine Braised Short Ribs to Mexican Drunken Shrimp. There's a fun 'Create Your Own Surf and Turf" option, lots of share-able flat bread and appetizer choices, as well as burgers, pasta dishes and a bevy of salads and tasty sides.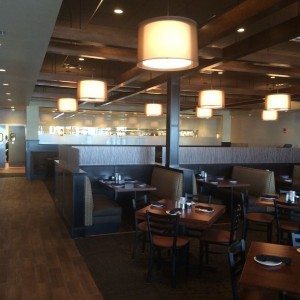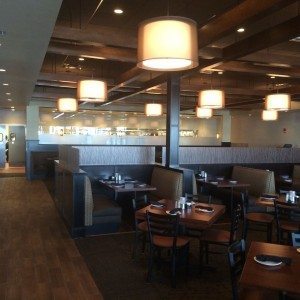 For dessert, the wine and chocolate tasting ($13.99), which includes an assortment of house made chocolates and tru ffles paired with a flight of 3 sweet wines, is highly recommended.
On those nights when you're looking a quick bite, snag a seat at the bar where you can share a few flatbreads and enjoy a wine flight.
Wherever you end up sitting—bar or dining room— you'll notice that the wine takes center stage on the menu thanks to the bin numbers listed next to each item and guiding guests to their perfect wine match.
Like what you're drinking? Join the club… literally. Cooper's Hawk has one of the country's largest wine of the month clubs, offering subscribers monthly wines, special discounts, invitations to exclusive events, rewards, and annual domestic and international wine trips.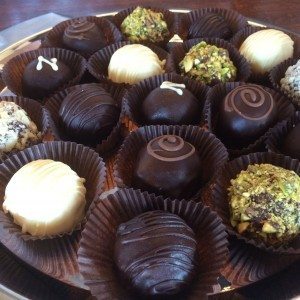 Memberships start at $16.99/month. More info here.
The restaurant and tasting room are open daily at 11 a.m. until 9:30 p.m. Monday through Thursday, until 10:30 p.m. on Friday and Saturday, and close at 9 p.m. on Sunday.
Cooper's Hawk Winery & Restaurant
529 N. Alafaya Trail
Orlando, FL 32828
407-374-2464
**The International Drive location will be opening summer 2014**