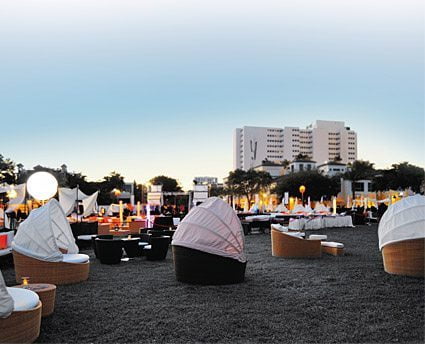 Ooooh, this could be good! Self-proclaimed as the coolest outdoor lounge party, Chillounge Night is coming to Downtown Orlando in less than 2 weeks.
The event, which benefits the Make-a-Wish-Foundation of Central and Northern Florida, will transform  Lake Eola Park into an outdoor lounge complete with chic, South Beach style lounge furniture, a fireworks display, a cigar lounge, and lots and lots of cocktails, music and food.
Orlando Chillounge
February 27, 2010
6 p.m. – 11 p.m.
Advanced tickets: $15 can be purchased online at www.chilloungenight.com
VIP
tickets (limited): $75 incl. open liquor bar, complimentary food, a gift bag and a cigar from the cigar
lounge area.