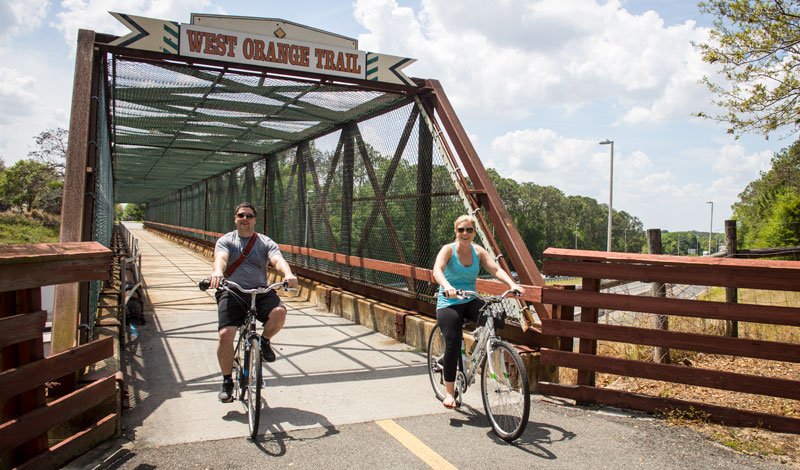 Head outdoors with your honey on bikes or blades courtesy of West Orange Trail Bikes and Blades. This rental and touring facility sits directly on the West Orange Trail, just a few miles from downtown Orlando.
The West Orange trail stretches 22 miles along the edge of Lake Apopka and through downtown Winter Garden where there are plenty of excellent places to stop for lunch or snacks.
Rental rates for bikes start at $7 per hour, $30 per day, and $99 per week. Road and tandem bikes are $11 per hour, $50 per day, and $149 per week.
They also offer private bike tours along the trail which need to be reserved in advance. They are open year round: Mon-Fri 9am to 5pm, weekends and holidays 7:30am to 5pm.
MORE INFO: www.orlandobikerental.com or 407-877-0600.
Click here for trail guide and map.