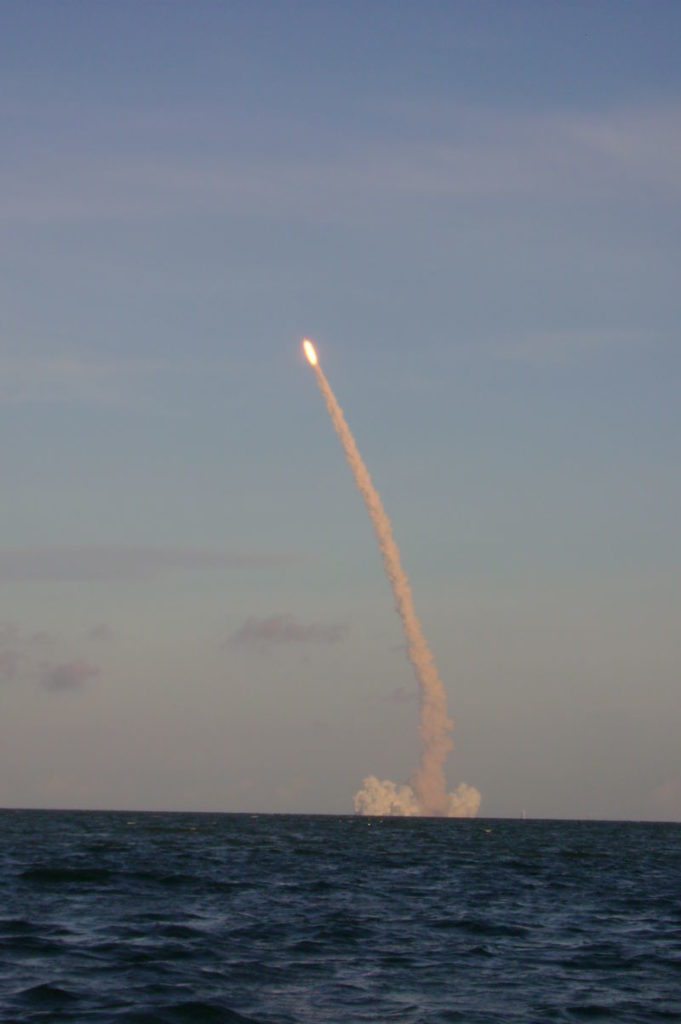 Few experiences in Central Florida match the exhilaration of watching a space shuttle launch from Kennedy Space Center. Where will you be during the next NASA shuttle launch on Thursday March 12th at 8:45pm? On launch day, most people will turn on their TV sets, venture into their backyards or pull their cars over on the side of the highway to catch the scene. Some will even drive to some of the launch sites in and around Kennedy Space Center, braving dense crowds and traffic. (Tickets to view the launch from the Visitor's Complex at Kennedy Space Center are already sold out.)
But the best place to be on launch day is in a kayak, on open water just seven miles from the launch pad. Offering a completely unobstructed view of the launch, Mosquito Lagoon is a short 2-mile round trip paddle through the Merritt Island National Wildlife Refuge. This ultra-close proximity to the launch pad creates an unforgettable experience that is an absolute must for launch spectators.
This adventure is brought to you by Day Away Kayak Tours. Tickets are only $32 and include your kayak and life preserver. Best of all, this tour is classified as beginner level so you don't have be an avid paddler to enjoy this once-in-a-lifetime trip.
For more info…
Day Away Kayak Tours
21-268-2655
www.adayawaykayaktours.com