Orlando Museum of Art announces themes for the 2017/18 1st Thursdays Season
Hailed as "Orlando's Original Art Party," there's no better way to get familiar with our thriving arts community than by attending the monthly 1st Thursdays art party at the Orlando Museum of Art.
Held on the first Thursday of each month from 6-9pm, each event is an artistic celebration of the community. Local art lovers and artists mingle at the museum for an evening of socializing, art appreciation, live music, and discovery.
In addition to the art on display, wine, beer, and drinks are available for purchase at cash bars. Food from area restaurants is also available for purchase. Hello, date night!
A new theme is introduced for each 1st Thursday party, and the artwork on display is inspired by the month's theme.
The OMA recently announced the line-up of themes for the next twelve 1st Thursday events. From PANDORA to Halloween-inspired creations, and featured shows on selfies and fashion, there's something for everyone to enjoy in the upcoming 2017/18 season.
Get out your calendar and circle these dates for an artsy night out with your partner.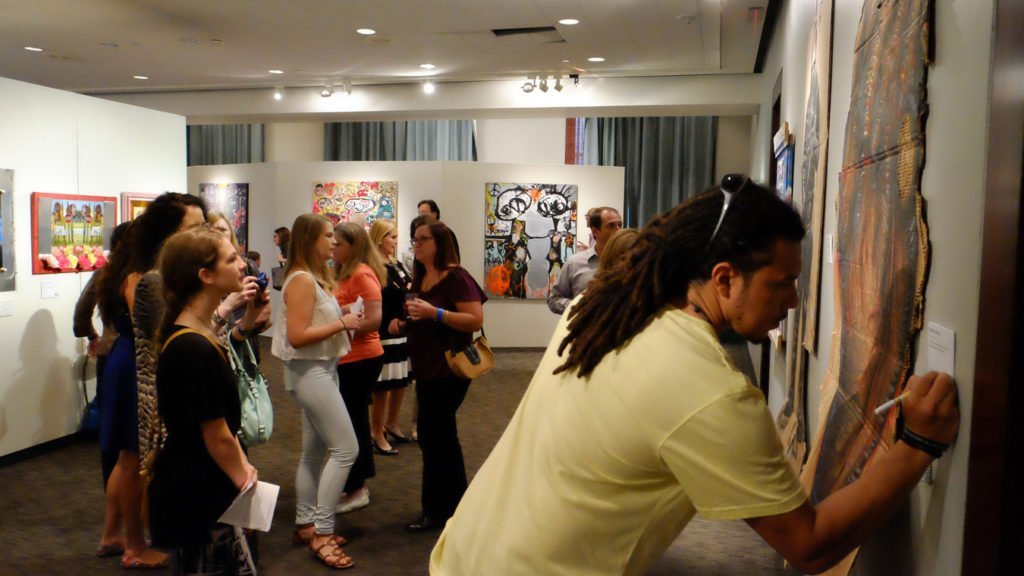 UPCOMING EVENTS
HEROES!
July 6, 2017
Heroes have existed throughout history, whether real or imaginary, in writing and art. These incredible beings may be next-door protectors, family members or friends, police officers, firefighters, doctors, military, human rights advocates, spiritual leaders, nurses or any caring individual. Heroes may also be imagined including powerful beings: Gods from Greek and Roman mythology; comic book super heroes, time travelers, magical beings, science fiction and fantasy characters from books and movies. This show asks artists to show us their heroes.

PANDORA – THE WORLD OF AVATAR
August 3, 2017
Walt Disney World Resort is supporting the Orlando Museum of Art for its 1st Thursdays event on August 3, 2017. Including direction from Walt Disney Imagineering's Creative Executive, Joe Rohde, the Museum will be transformed into Pandora with extra special touches that can only be seen that evening. Work from local artists and Disney Imagineers will be on display. Walt Disney World Resort will offer complimentary food reflecting the atmosphere of Pandora.
ECLECTIC KNIGHTS IX
September 7, 2017
This is the 9th annual event for the UCF College of Arts and Humanities Alumni Chapter. This Knight of Art will feature work by UCF alumni, faculty, staff and students in a variety of media.
GHOSTS AND GHOULS
October 5, 2017
During this event, artists extend beyond earthly boundaries for inspiration to create works depicting dark/horror/goth and other Halloween themes: Hollywood inspired movies or TV icons, eerie/creepy landscapes and architecture, ghostly or ghoulish images, spooky or spoofy, anything associated with the paranormal, the uncanny and the unexplained.
METTLE WITH IT
November 2, 2017
This show investigates a person's ability to cope with difficulties, or to face a demanding situation in a resilient way. The show calls for artists to incorporate metal into their pieces while connecting with something to "mettle" with, either in themselves or the creation of their work.
ART UNDER $200
December 7, 2017
All types of art are available under $200 for the holiday season. Artists are encouraged to submit all forms of media, as long as it is priced under $200, for a holiday shopping frenzy!
THE ART OF THE SELFIE
January 4, 2018
With the rise of expression with handheld cameras and devices, the Selfie has emerged as the main component in photography. How do you interpret Selfies in the modern day world and how does this relate to past art masterpieces?
UNHINGED!
February 1, 2018
Windows are the visual bridge between the inside and outside. Doors are symbolic of new opportunities. This show will allow artists to create what is meaningful to them, whether it's repurposing a piece or incorporating the theme into their works.
THE ART OF FASHION
March 1, 2018
Fashion is an art form of self-expression, confidence and beauty. The concept of fashion is so broad and means something different for every single person. Fashion is something that comes from within and is so much more than the clothes you wear.
FLORIDA GROWN
April 5, 2018
This event provides an opportunity for talented local artists who are members of ArtistsRegistry.com to showcase their work. Artists should interpret the theme to reflect the spirit of living and creating artwork in Florida.
HEALING ARTS
May 3, 2018
Healing arts today include art to x-rays, traditional Chinese medicines to genetic engineering. Science heals the body but art heals the soul. This show has paintings and poetry, sculpture and dance, all designed to heal.
ART AND ARCHITECTURE
June 7, 2018
This show is a discovery into how art informs the built environment. Artists are encouraged to submit all types of media, from photography to 3D models, to showcase the beauty found in the built world.
TICKETS & INFO
Admission is free for OMA members, and $15 for visitors.
1st Thursdays are held on the first Thursday of each month from 6-9pm at the Orlando Museum of Art.
Free parking can be found at Orlando Loch Haven Cultural Park, or you can park at the Orlando Science Center parking garage for $5.
For more information and to purchase tickets, visit omart.org/events/1st_thursdays or www.facebook.com/1st.thursdays.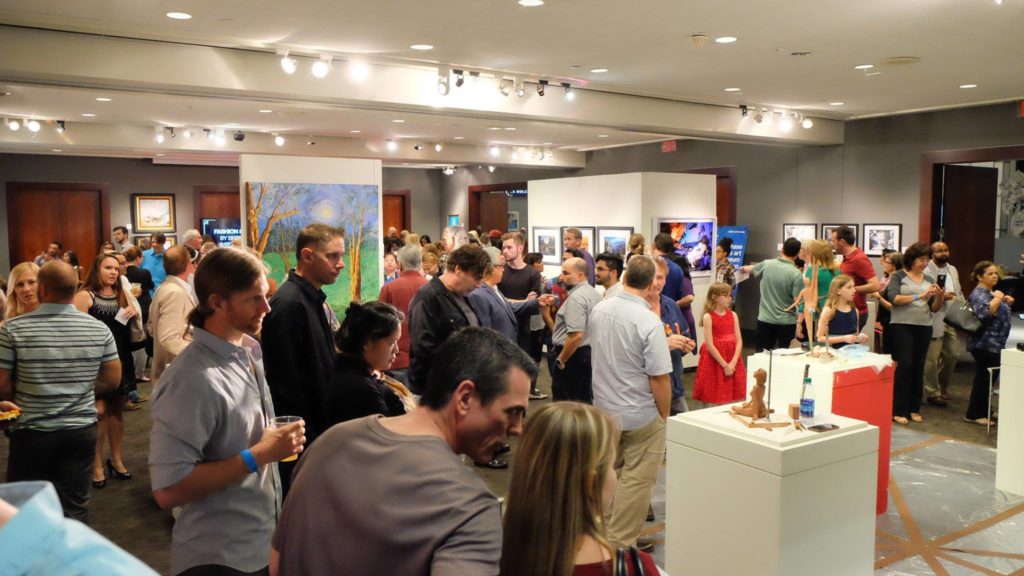 All images courtesy of the Orlando Museum of Art