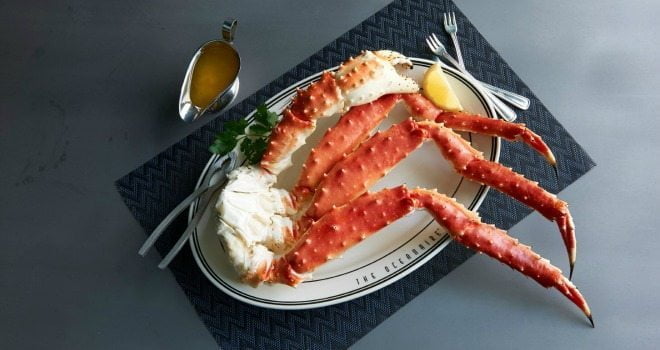 By Gabrielle Cash-Kara
Orlando may be landlocked but the ocean is pretty darn close. Fresh seafood from the Atlantic and the Gulf abound less than an hour away, which explains why we have so many Orlando seafood restaurants ready to satisfy your seafood cravings. Here are a few we think you'll love!
Urban Tide
Urban Tide is a relatively new concept located inside the Hyatt Regency on International Drive. I know … a seafood restaurant inside a hotel … why would you go there? Well, because they serve delicious food in a great atmosphere. My recommendation is to go for appetizers and a drink. The Grouper Cheeks starter is out-of-this-world good.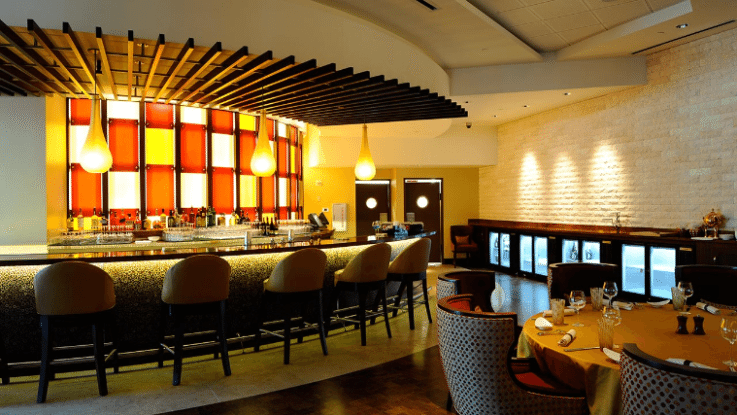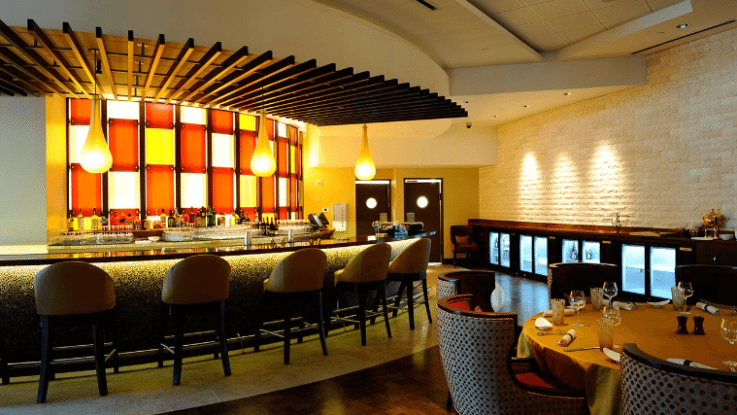 Winter Park Fish Company
The Winter Park Fish Company has become the spot to go for great, fast casual seafood in Winter Park. With their fun and kitchy decor and their diverse menu, they offer something for everyone. Most of their seating is outdoors with only about a six tables inside. My favorite item here is the Lobster Roll with Israeli couscous. I have a pet peeve about ordering a lobster roll and getting mostly bread and mayonnaise. It happens at more places than you might think, but not here. At WPFC, you get huge chunks of lobster that overflow out of the bun. The half order ($18) is really all you need. In my humble opinion, they also serve the best Israeli couscous in town. However, if you are looking for something a little less pricey, try their Taco Tuesdays. They offer crunchy or soft mahi tacos for only $2. They don't take reservations, so get there early or be prepared for a little wait time.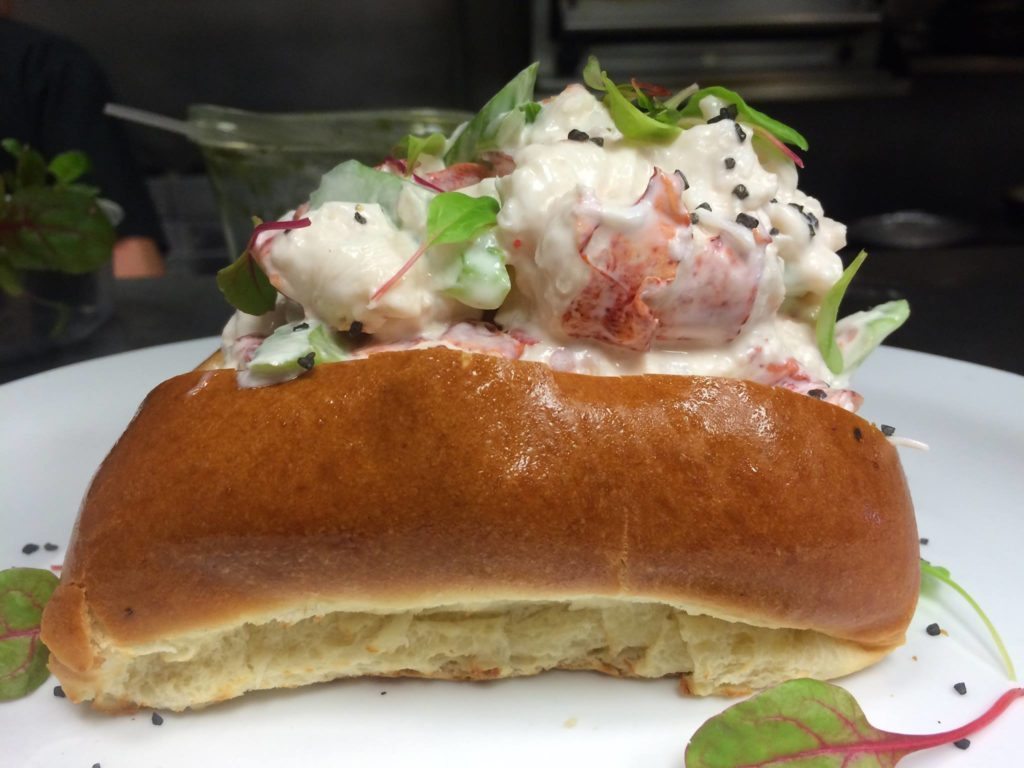 Lombardi's Seafood
Doubling as a fresh seafood shop and casual eatery, Lombardi's has become one of my once-a-week lunch/dinner stops. Their newer location on Fairbanks makes it easy to get to from surrounding areas, and its casual atmosphere is very welcoming. You order at the counter and take a seat at one of the dozen or so tables. Check out the cafe menu. The seafood is super fresh, and sometimes you can even pick what you want right out of the case. Their fish of the day is always a winner, and don't forget the sweet corn fritters. Really, you can't go wrong no matter what you order here. However, if you feel like playing chef instead of eating out some nights, you can go to Lombardi's website, browse their numerous recipes, and try whipping up one of their excellent dishes at home. Doesn't get easier than that! Lombardi's Cafe is open Monday – Saturday from 11:00 am – 7:00 pm. Closed Sundays.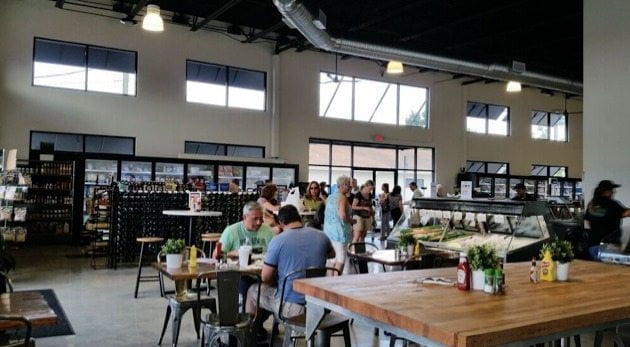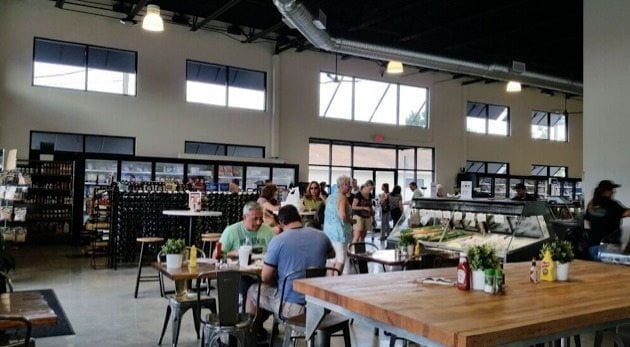 The Oceanaire Seafood Room
Do you have a date to impress or a special anniversary to celebrate? This is the place. Oceanaire is the epitome of the fancy seafood restaurant. Don't let that deter you though, as the food is as good as it is fancy. One of the more impressive and delicious items to order is the Alaska Red King Crab. The leg will probably be as long as your dining partner's arm. The menu now says that this is from Dutch Harbor Alaska, but back in the heyday of the Deadliest Catch TV show, they used to list the name of the boat it came from, too, which just adds to the fun … and sometimes the price! Oh, and you can get $1 oysters at the bar every Sunday! Woohoo!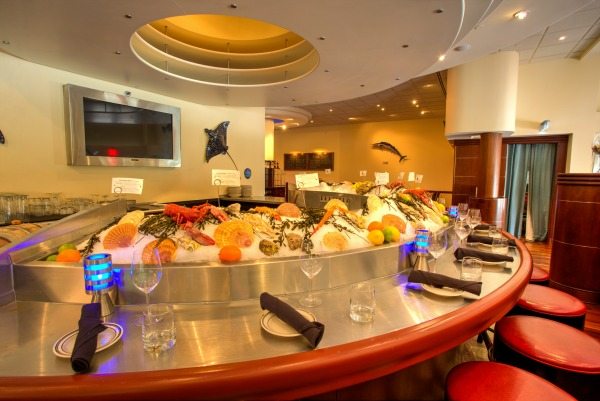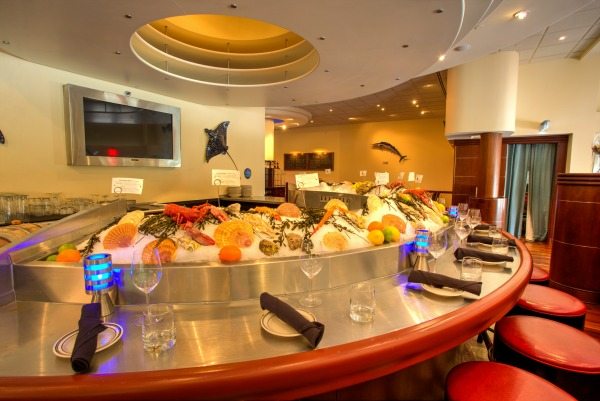 Two Chefs Seafood Oyster Bar
In the mood for an oyster po boy but not a trip to New Orleans? Fear not Orlandoans, there is a place right here in town to satisfy your craving. Two Chefs Seafood Oyster Bar has one on the menu worth a try. They use real New Orleans French bread, so you get that perfect soft-to-crusty bread equation needed to make an excellent po boy. This tasty treat is served at both lunch and dinner so you can give it a try at either meal. Enjoy $1 oysters from 4-8pm every Tuesday, and  $28 all-you-can-eat Alaskan snow crabs from 4-8pm every Wednesday.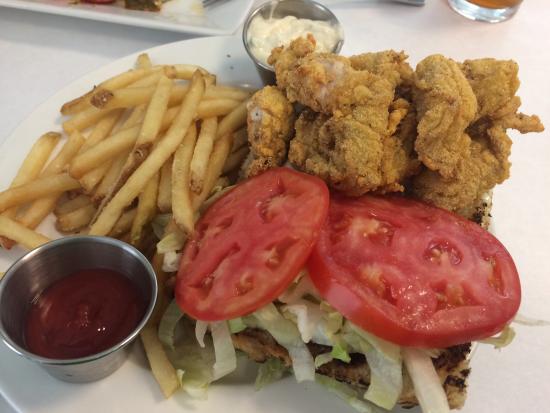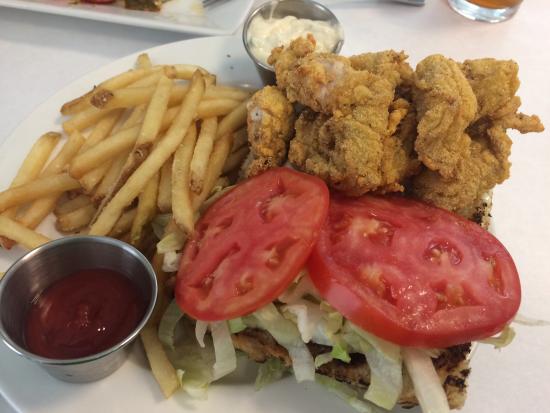 Boston Fish House
While this restaurant is nothing new to us long-time residents, it is still worth a mention on this list. First opened in 1988, this "fish house" has been serving up fresh fried seafood for over 30 years. A must try on the BFH menu is the Ipswich Whole Belly clams. These deep fried pieces of deliciousness are well known in the northeast but not by many southerners. To my knowledge, only two places in the greater Orlando area serve them: Boston Fish House and Celebration Town Tavern. My vote is for Boston's to go get your fried on!
Todd English's Blue Zoo
Todd English's seafood restaurant located in Walt Disney World Swan and Dolphin Resort is truly a work of art. The glass, lighting, and decor really give you a chic under-the-ocean feel. While Chef English is only in town a few times a year, the restaurant is ably helmed by Chef Andrew Bernier. One of the coolest items on their menu is "this evening's dancing fish." Several fish are skewered on a very unusual rotisserie system that can be seen as you walk through the bar area and past the grill. It looks as if they are standing on their tails, dancing over the coals. The fish is roasted and then filleted tableside. It is as chic and impressive as the surroundings.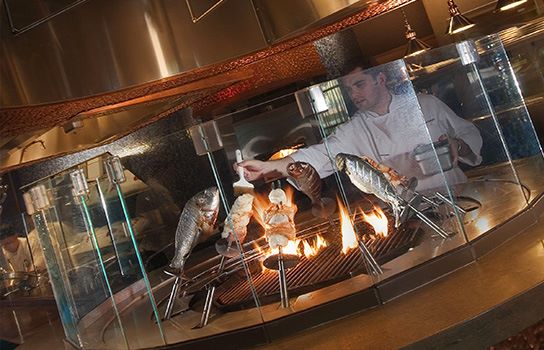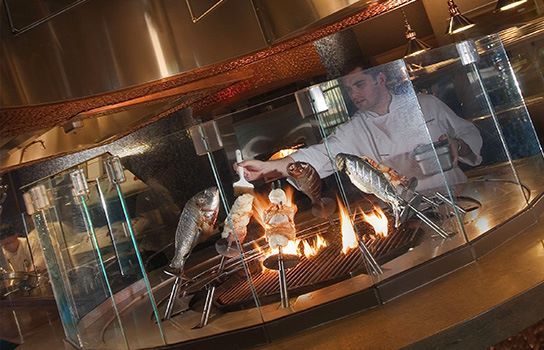 Lee & Rick's Oyster Bar
No list of seafood experiences in this town is complete without mentioning Lee &Rick's. Having just celebrated 65 years in business in 2015, they are an institution in Central Florida. Their famous 80-foot-long concrete shucking bar seats up to 50 people. So if you are in the mood for some good oysters, a cold beer, and friendly service, this is the place to go. Their ship-shaped building has also become somewhat of a tourist attraction, so if you have friends in from out of town and want to feel cool and in the know, take them here.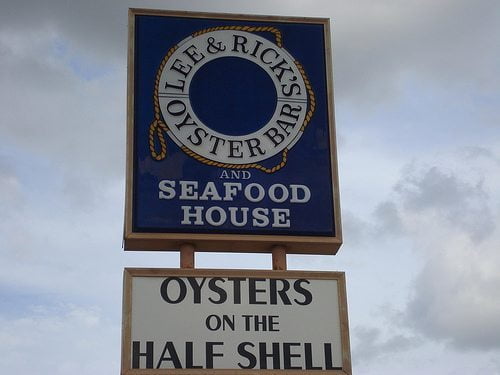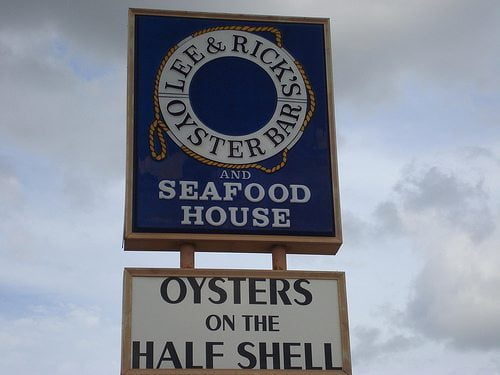 Hot N Juicy Crawfish
The newest place in the Orlando boiling pot is Hot N Juicy Crawfish. Surprisingly located out in the swanky Restaurant Row area (on Sand Lake Road), it is fast becoming a local favorite. To order here, you first pick a seasoning, then a spice level, and finally your "juicy craving." They offer crab, oysters, lobster, clams, and shrimp, as well as their namesake crawfish. This is brought to the table in a bag inside a galvanized bucket straight from the steamers. The server places the bag on the table and once opened a whoosh of steam and flavor comes barreling out. Ladies, this is not a place to come on a first or even third date. Your eyes will be watering and your nose will be running, so make sure he already loves ya! Oh, and you'll really want to wear that bib the server brings out.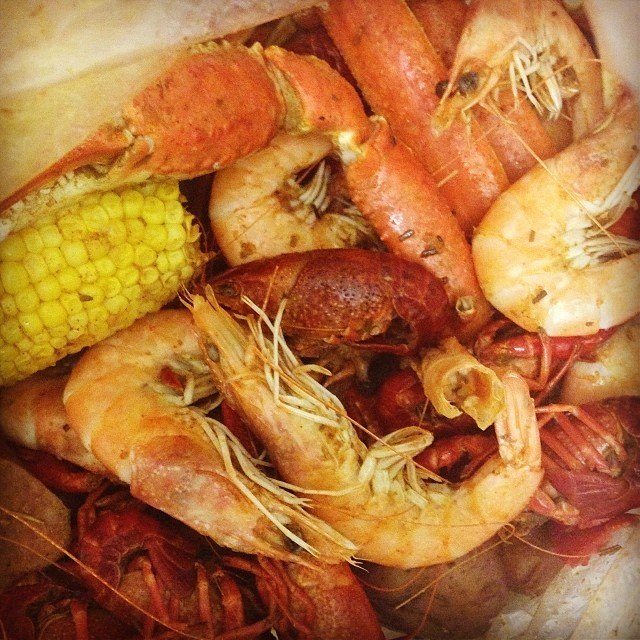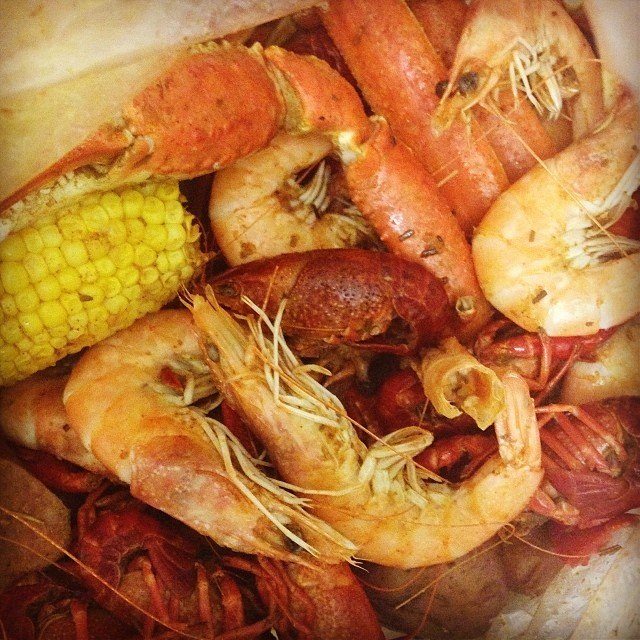 The Boathouse
One of the first new concept restaurants to open inside the new Disney Springs, The Boathouse is a sight to see. It is part restaurant, part nautical museum, and part cruise line port. Besides lush seafood dinners, The Boathouse also offers Italian Water Taxi Cruises, and features Wine-Tasting Cruises every Saturday at 6:30pm as well as romantic guided tours of Disney Springs with chocolate-covered strawberries and champagne toast. What could be a more perfect way to end a seafood dinner than on a boat with a glass of wine!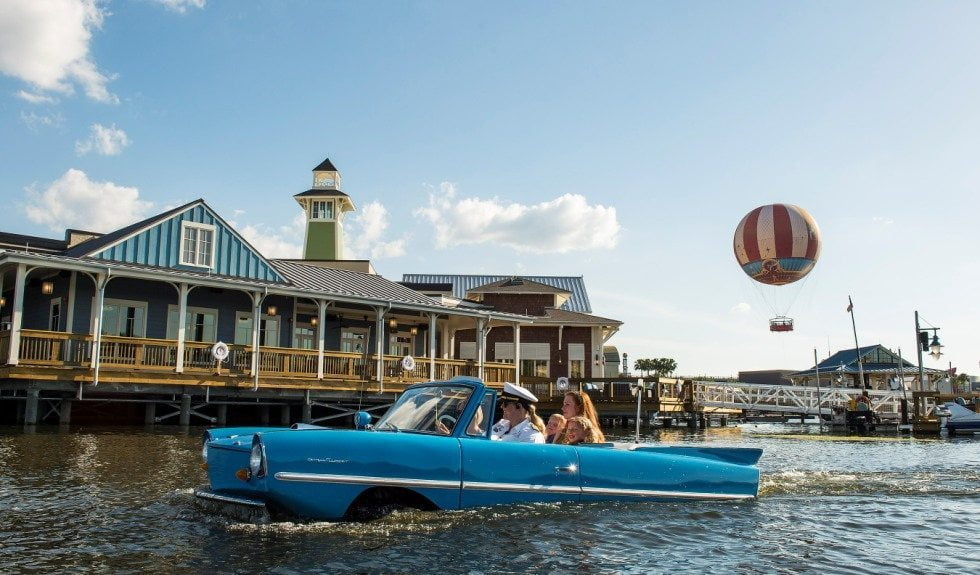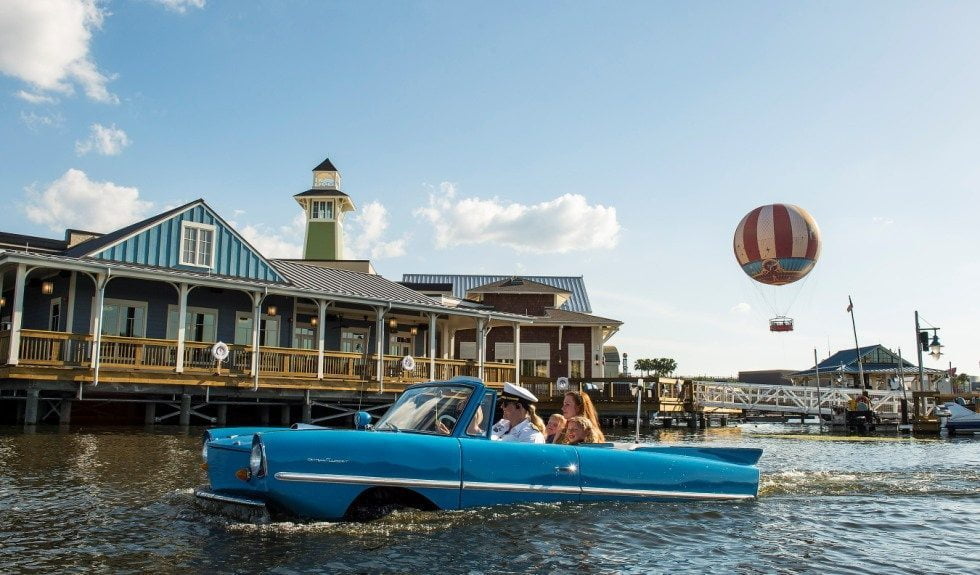 Photo credits: