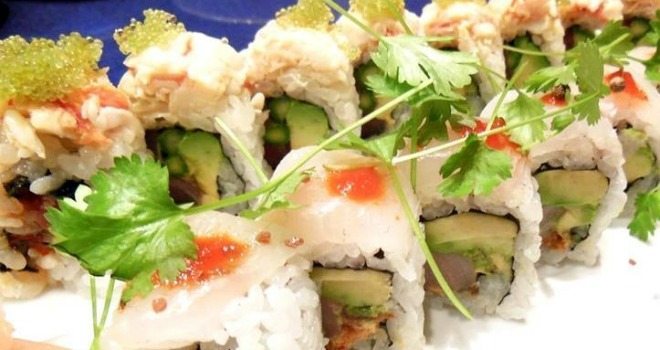 It's been quite a while since Marc and I headed to Thornton Park for date night so this Saturday night we were long overdue for a trip. Unlike other areas of downtown, parking is easy to find most of the time in the area where Summerlin Avenue and Central Boulevard connect. There's a parking garage, lots of on-street parking and some pop-up lots that offer a flat rate of $5/night. Then it's an easy stroll to a handful of nearby eateries.
But you'll want to make a b-line straight for Shari Sushi Lounge.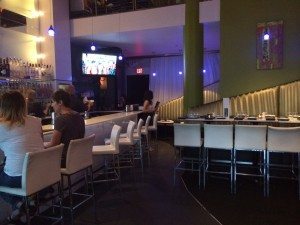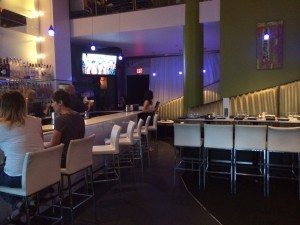 As all savvy sushi aficionados know, there are no two sushi bars alike, especially for those willing to veer from the run-of-the-mill maki rolls and opt instead for the chef's more adventuresome offerings.
Shari is the sort of place to get adventurous.
Tucked into your quaint little 'date night' booth, which is located upstairs and offers a fabulous vantage point for watching the sushi masters artfully preparing the night's fare, you'll feel like you're adrift on your own private island complete with a full suite of fun cocktails and some of the best sushi in Orlando.
I'll forever be grateful for the way our server steered us from the rolls (which are delicious, by the way) and towards Shari's sashimi offerings. Maybe you've had sashimi before and thought what I thought: yep, a piece of raw fish on a plate. What's the big deal?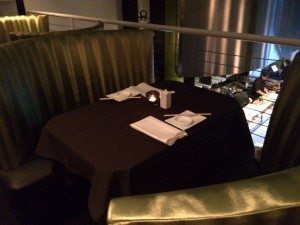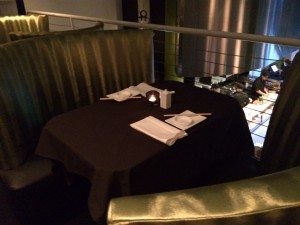 Shari chefs are turning sashimi on its head by bolstering the fresh sea fare with everything from jalapenos and lime zest to pea tendrils and blue cheese.
On this night, we tried a sea trout served on a Himalayan salt rock, king crab lightly showered with truffle oil, and some Japanese hamachi topped with a wasabi lime sauce and sprinkled with micro cilantro. The flavors were robust and exciting… and I didn't reach for the soy sauce once.
All of this was enjoyed alongside another brave departure from my typical cocktail order. At Shari I tried my first Saki Cocktail, of which there are 8 on the menu. My selection, the Lychee Blush, was made with Hangar One Vodka infused with lychees, Momakawa 'Diamond' ginjo sake, lychee juice and Pama Pomagranate Liqueur. Turns out sake and vodka play nicely together and I found the drink to be nicely balanced and not too sweet.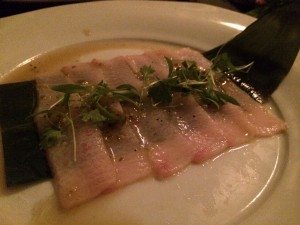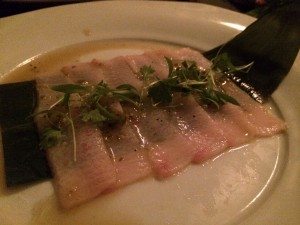 Another menu item I'll float across your radar is the edamame, which is typically nothing to note at most sushi restauants. But besides the basic steamed and salted edamame dish most diners are used to, Shari features an additional edemame with garlic option (which was awesome) and edamame with shichimi that packs quite a spicy punch.
For artful cuisine and an intimate vibe perfect for romantic interludes, Shari Sushi Lounge is a stellar choice for your next date night. It gets my official stamp of approval.
Happy Hour
Shari's Happy Hour, offered daily from 5pm – 7pm, features more than 20 rolls and sashimi dishes priced at $4.25 per order, as well as $4.25 select beverages including Kirin, small carafes of sake, and select saketinis.
Shari Sushi Lounge
621 East Central Blvd
Orlando, FL 32801
(407) 420-9420
www.sharisushilounge.com