Admittedly, we're kind of obsessed with Pulptown, a daily email newsletter that's dedicated to keeping you in the loop about all things Orlando. It covers everything from history tidbits to day trip itineraries and weekly events, plus the latest Orlando news stories. It's truly an amazing resource for celebrating life in Orlando. So, we've launched a new monthly series in which we regularly share content from our friends over at Pulptown.
FYI: This essay originally appeared in Pulptown, a new daily newsletter all about Orlando that will help you "live like you live here." Sign up here.
10 ONLY-IN-ORLANDO THINGS TO DO THIS YEAR
We're here today to help jumpstart your plans for the new year. Earlier this month, we asked you to share your ideas for a 2019 Orlando bucket list, and today we're sharing what we heard — along with a few ideas of our own.
We broke out our bucket list items into three groups – things to do around town, things to enjoy in the great outdoors and things to eat and drink – and gave a shout out to the reader who recommended the item.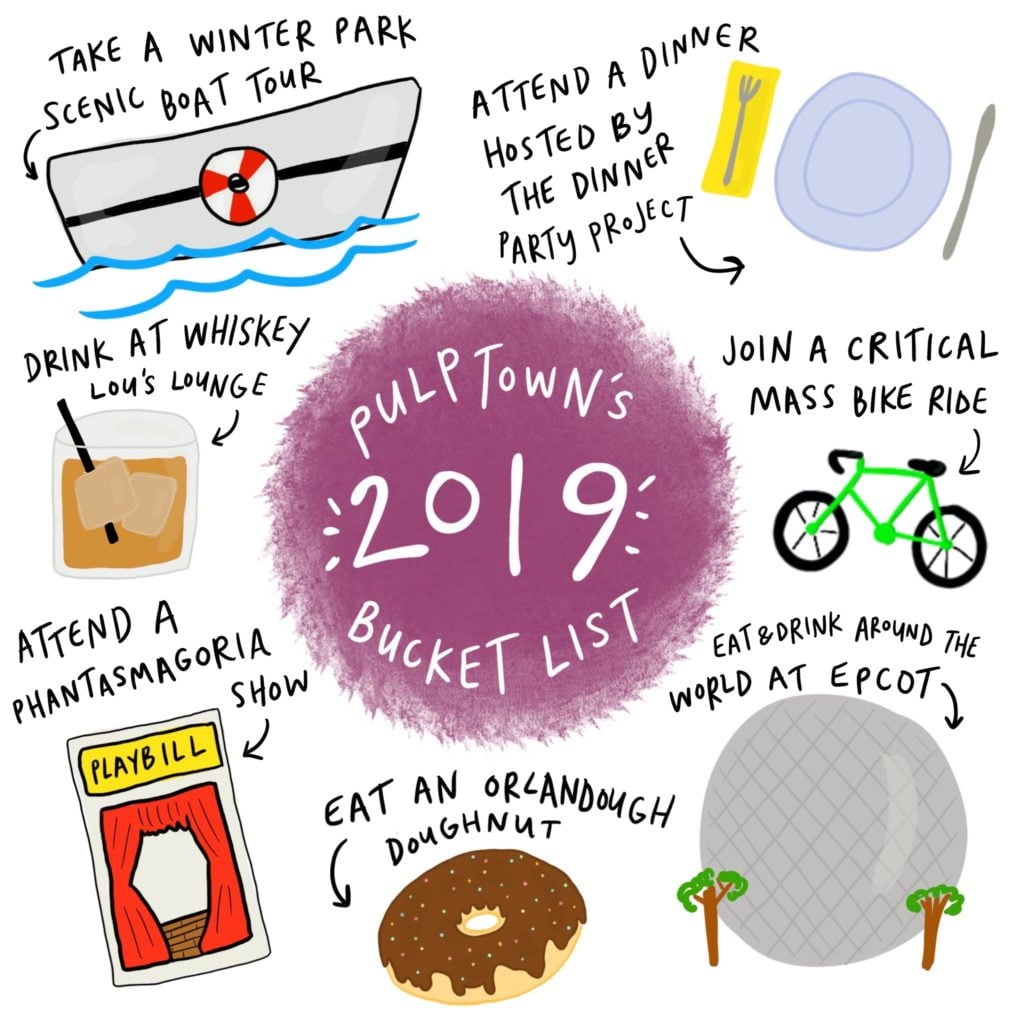 Get out on the town
1. Attend a Phantasmagoria show at Orlando Shakespeare Theater. Or any show really, but like Robyn says, "John DiDonna and his troupe are inspiring, entertaining, educational, irreverent, and just plain FUN!" – Robyn Weinbaum
2. Join a Critical Mass bike ride. On the last Friday of every month, Orlandoans of all ages participate in this group bike ride throughout our different neighborhoods. "And you don't even need your own bike with our amazing bike share options!" – Emily Bonvini
3. Attend a dinner hosted by the Dinner Party Project. Sign up for the chance to dine and connect with seven other random Orlandoans and a host who helps to facilitate the conversation. Here's more that we shared earlier this year about this awesome project started by Dana Roquemore.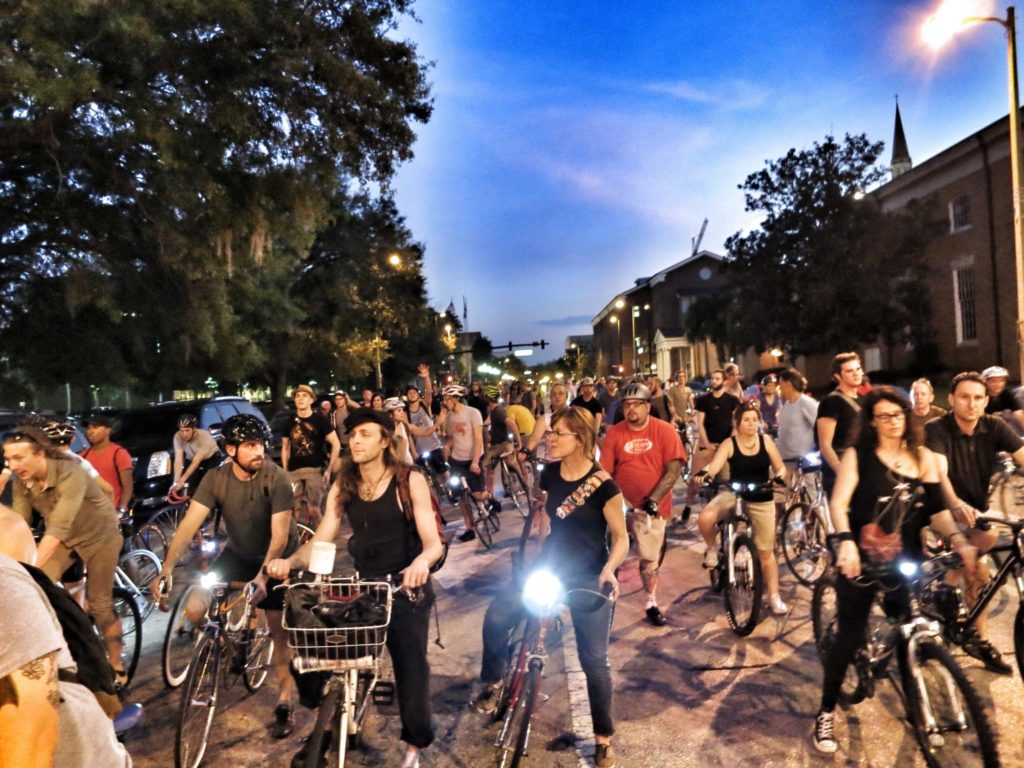 Expand your food and drink horizons
4. Visit The Nook on Robinson. Grab a local beverage from this spot that opened in March in the Milk District. "Cool vibes, supports local business, and plenty of options." – Mary McGinn
5. Eat around the world at Epcot. Who needs to take a vacation to Europe when you've got Epcot in your own backyard? From the beer-battered fish and chips at the Rose and Crown Pub to the Gran Mariner Orange Slush drink at the French kiosk, eating and drinking at Epcot is half the fun of being there.
6. Get drunk at Whiskey Lou's Lounge. "Because getting drunk at Whiskey Lou's is as life-affirming experience as one can have." – Nate Shelton Whiskey Lou's is an Orlando staple — open since 1970, it's a cash-only dive bar with cheap drinks, an Elvis and Blues Brother photo opp, and a ring of smoke overhead.
7. Eat an Orlandough doughnut. Where else can you get a doughnut with Cinnamon Toast Crunch and a bonus Rice Krispie treat on top? One look at the Orlandough IG feed is enough to make you forget all about those healthy New Year's resolutions.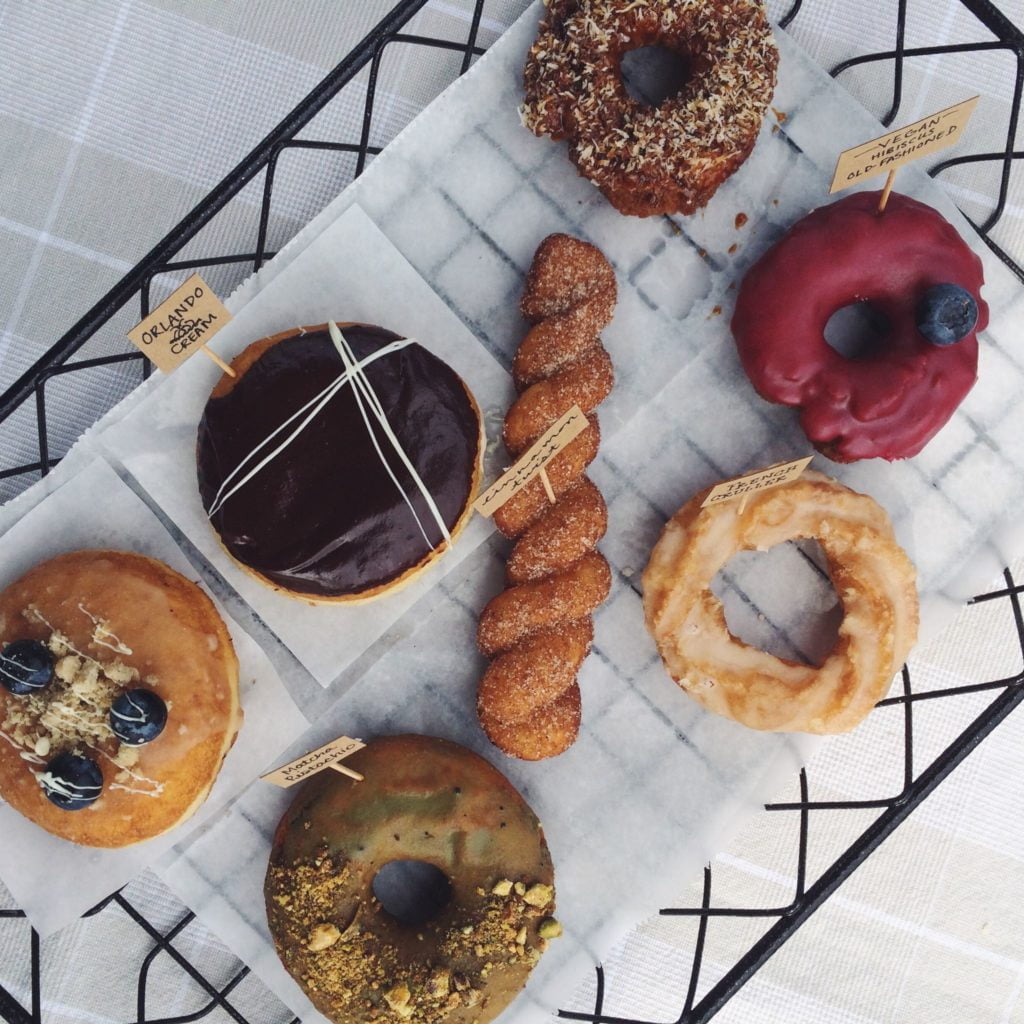 Get outside and enjoy nature
8. Take a Winter Park scenic boat tour. You'll be able to see the ins and outs of the lakes and canals in Winter Park – and the gorgeous and pricey properties they surround. "They've been doing this [boat ride] for 80 years!" – Heather Jenkins
9. Walk through Dickson Azalea Park in the Lake Lawsona/Fern Creek Historic District. You'll find a bridge over Washington street, beautiful oak trees and hanging moss, and a peace and tranquility you didn't even know you were looking for. "If you are lucky, you will see a wedding shoot or even an engagement happen. During the holidays, they decorate the bridge as well so it is very festive." – Andre Chang
10. Bike the West Orange Trail. We told you all about this in one of our newsletters. The trail offers more than 20 miles of paved trail for biking through Oakland, Winter Garden and Apopka and is real pretty. 10/10 would recommend.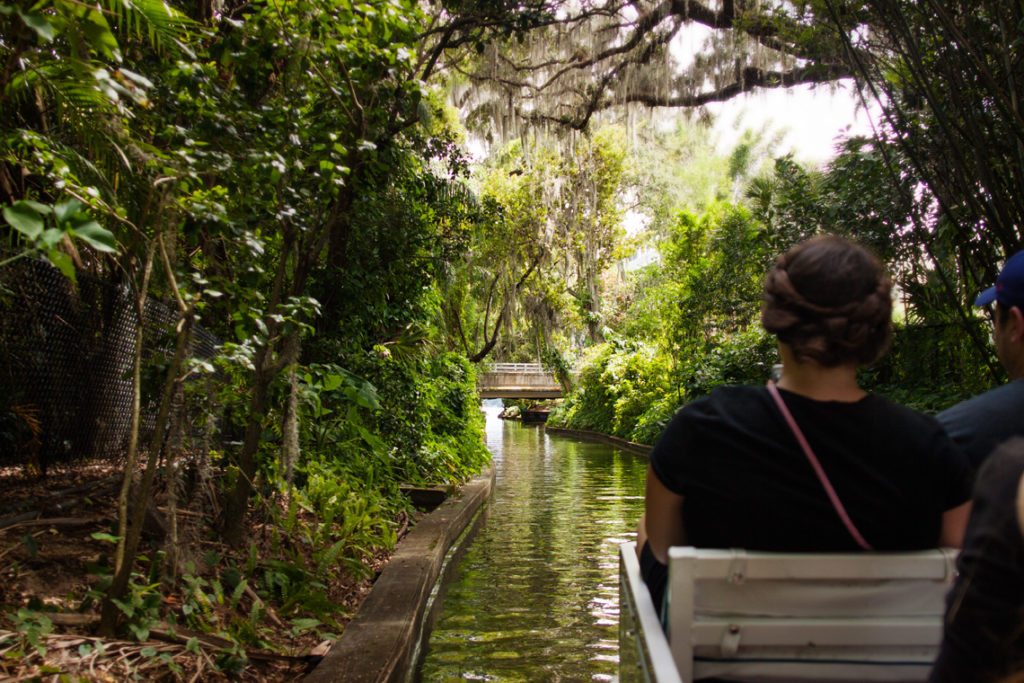 Feature image credit: Stephanie Patterson