The glow of twinkling lights, the aroma of Italian cuisine, the sound of opera in the air: It's not the Mediterranean coast, it's the Harbor Piazza at Loews Portofino Bay Hotel.
-SPONSORED- Held four times a year, Harbor Nights is an incredible event that has all the makings of a romantic date night or unique group outing. Spend an evening beside the picturesque harbor sipping select wines and trying unlimited gourmet food samples from the hotel's restaurants. Live music completes the elegant ambiance. It's truly la dolce vita—the sweet life—at its finest. Visit each wine and food station as often as you like throughout the evening. Plus enjoy live music by Sweet Talkers and dancing.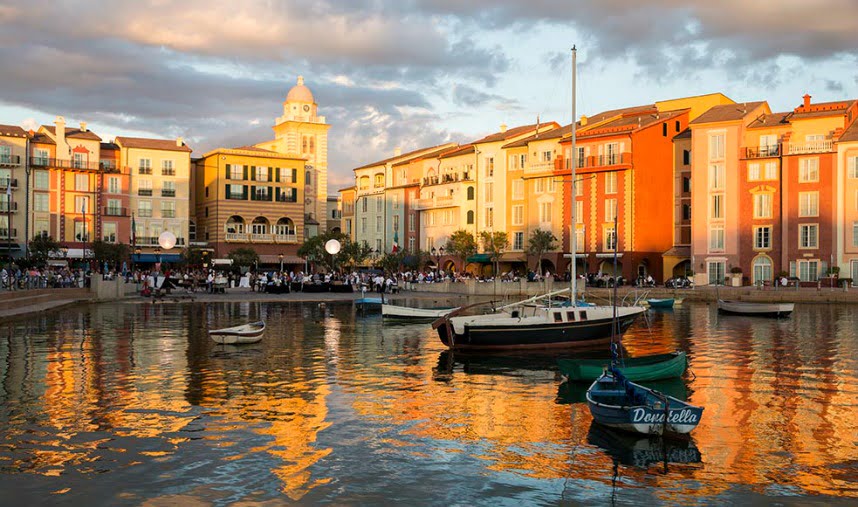 MENU
Mama Della's Ristorante
Butternut Squash Risotto: Sautéed Garlic Tomato Shrimp, Baby Arugula, Garlic Olive Oil
Splendido Bar & Grill
Breaded Crispy Eggplant Parmesan: Tomato Pomodoro, Shaved Fontina Cheese, Lemon Olive Parsley Salsa
Trattoria del Porto
Grilled Spice Rubbed Flat Iron Steak: Cheesy Mashed Potato, Red Wine Gravy
Tuscany Village Soup
Sal's Market Deli
Seared Turmeric Ocean Bass: Roasted Okra, Tomato Curry Sauce, Basmati Rice
Bice Ristorante
Featured Italian Specialty To Be Listed Soon
Gelateria
Triple Chocolate Gelato
Espresso Gelato
Dessert
Coffee Tiramisu with Berries
Pumpkin Carrot Cake
Click here to see the official menu.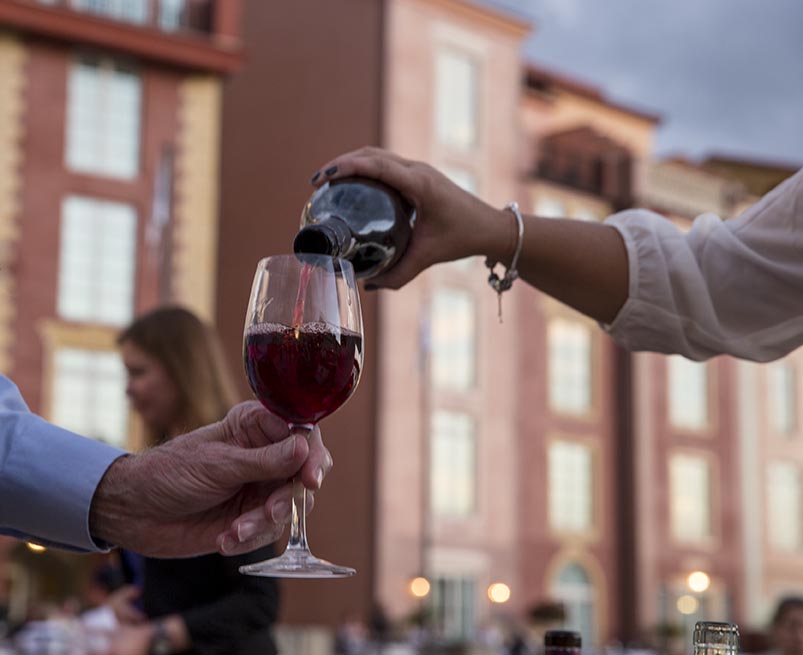 WINES
Sparkling
Allure Sparkling Moscato
Opera Prima Brut Sparkling
White Wines
Banfi Centine Toscana Bianco
Caposaldo Pinot Grigio Veneto
Benziger Sauvignon Blanc, Sonoma
Cartlidge &Brown Chardonnay Santa Barbara
Red Wines
VINO Rose of Sangiovese, Washington
Banfi Centine Rosso Toscana IGT
10 Span Pinot Noir, Central Coast
Casillero del Diablo Malbec, Chile
Castle Rock Cabernet Sauvignon, Washington
Michele Chiarlo 'Le Orme' Barbera d'Asti
Trapiche Oak Cask Red, Mendoza
Tenuta di Salviano 'Turlo' Lago di Corbara
Masi Campofiorin Rosso del Verones IGT
TICKETS
Regular: $55 (+ $3.58 sales tax)*.
Includes wine, food, entertainment and complimentary self-parking or $5 valet parking. Buy Now
VIP: $90 (+ $5.85 sales tax)*.
Includes all the benefits of a regular ticket, plus reserved seating in a special area with private wine station and passed hors d'oeuvres. Buy Now
*Plus ticketing fees (added in shopping cart).
Harbor Nights is an adults (ages 21+) only event.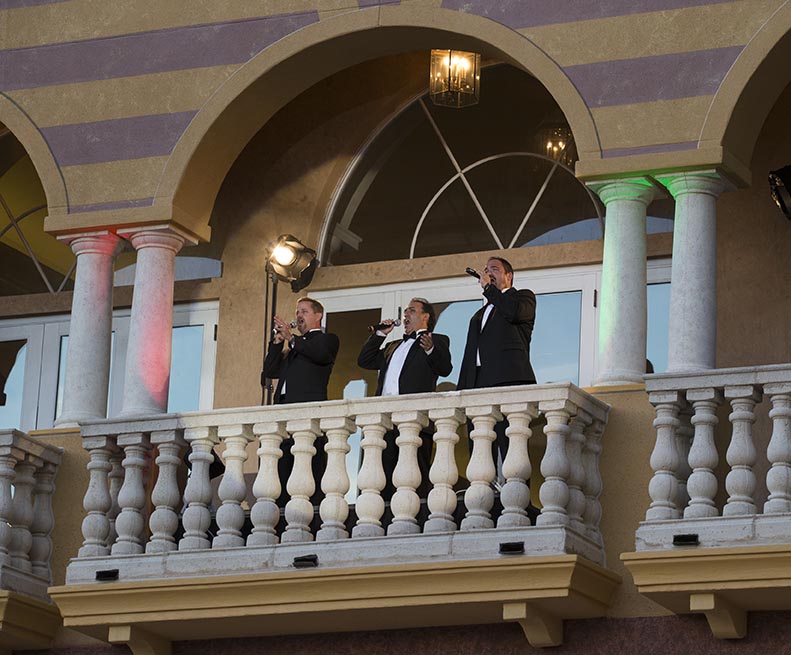 DETAILS
Harbor Nights – La Dolce Vita
Date: Friday, October 12, 2018
Time: 6:30 PM
Loews Portofino Bay Hotel
at Universal Orlando
5601 Universal Boulevard
Orlando, FL 32819
Holiday Harbor Nights will take place on Friday, November 23, 2018 from 6:30 pm – 9 pm
DISCLOSURE
We were compensated to write this post…
and
We are committed to providing you with valuable content that informs and inspires you…
and
We are clear that all of our content, including our sponsored content, gives value to our readers.
Our commitment as a for-profit website is to marry total transparency with superior, locally-created content. If you ever feel we fall short in that commitment, please let us know.