SPONSORED – You know how awesome Winter Garden has gotten, right? Dotting Plant Street and the surrounding area encompassing Downtown Winter Garden, this burgeoning dining and shopping district isn't matched anywhere in Central Florida. Much of the appeal grows from the fact that most of Downtown Winter Garden's merchants are local, founded and run by bootstrappy local residents who just want to keep making Winter Garden more and more awesome.
Visitors and locals will get the opportunity to experience the best of the area at a huge SHOP LOCAL event happening September 27 through September 29, 2018. This sidewalk sale meets live music event will feature deals at dozens of local shops. The Shop Local September Sidewalk Sale is three days of great savings and fabulous deals, with the added bonus of live music and convenient parking as you shop and explore the quaint brick-lined streets of scenic Downtown Winter Garden.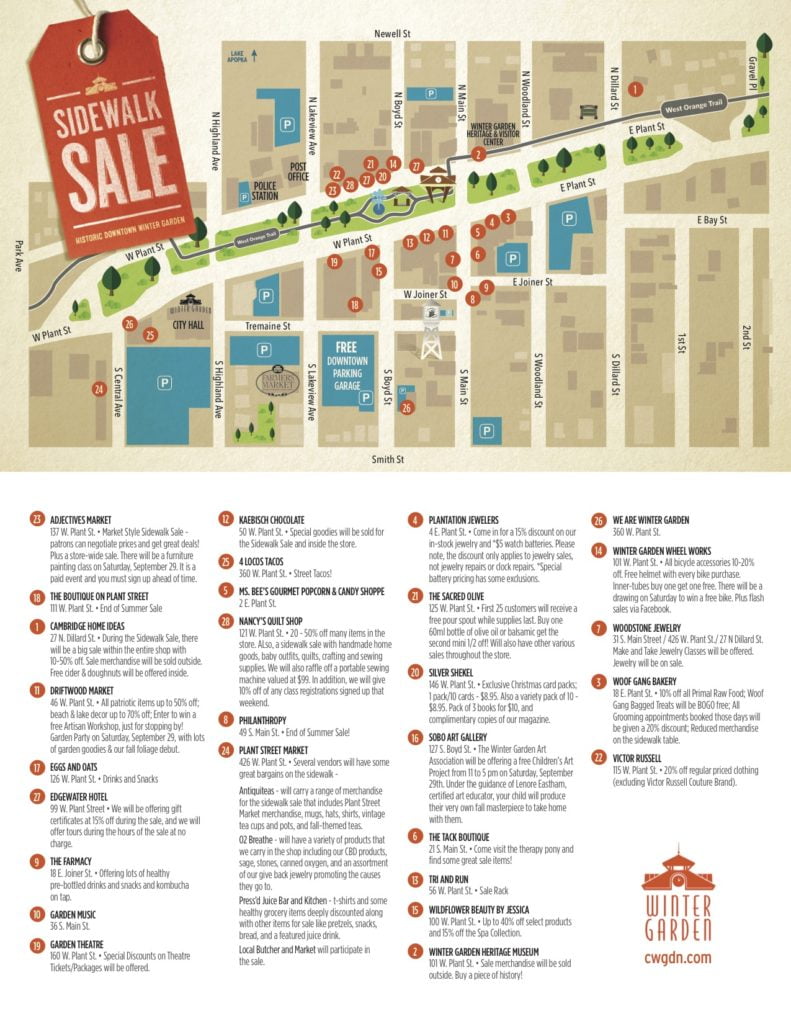 Adjectives Market will have a large market-style sale. There will be locally-made products from a variety of local stores. Local artists from the Winter Garden Art Association will set up and have a small arts market. The Arts Association will host a free children's art workshop and there will be make-and-take jewelry classes. On Saturday, there is the award-winning Winter Garden Farmers Market, plus in addition to the boutiques and local stores, there are loads of great restaurants.
September is traditionally the slowest shopping month of the year for merchants and restaurants. Let your business community know you support them by shopping local in September. Shop with your heart and wallet to support local businesses and economy this fall.
LIVE MUSIC
Winter Garden's Shop Local Sidewalk Sale will feature live performances from local favorite musicians every day of the event. Check out the line-up:
Thursday, September 27
2pm – 5pm Nicole Equerme
Friday, September 28
11am – 2pm Spayed Koolie
3pm – 6pm Jonnie Morgan
7pm – 9pm Good Times Jazz Band
Saturday, September 29
10am – 1pm Abby Baird (at the Farmers Market)
11pm – 2pm Sean Holcomb
3pm – 6pm Mud Rooster
For the most up-to-date list, please visit wintergardenexperience.com/news/detail/live-music-at-the-sidewalk-sale.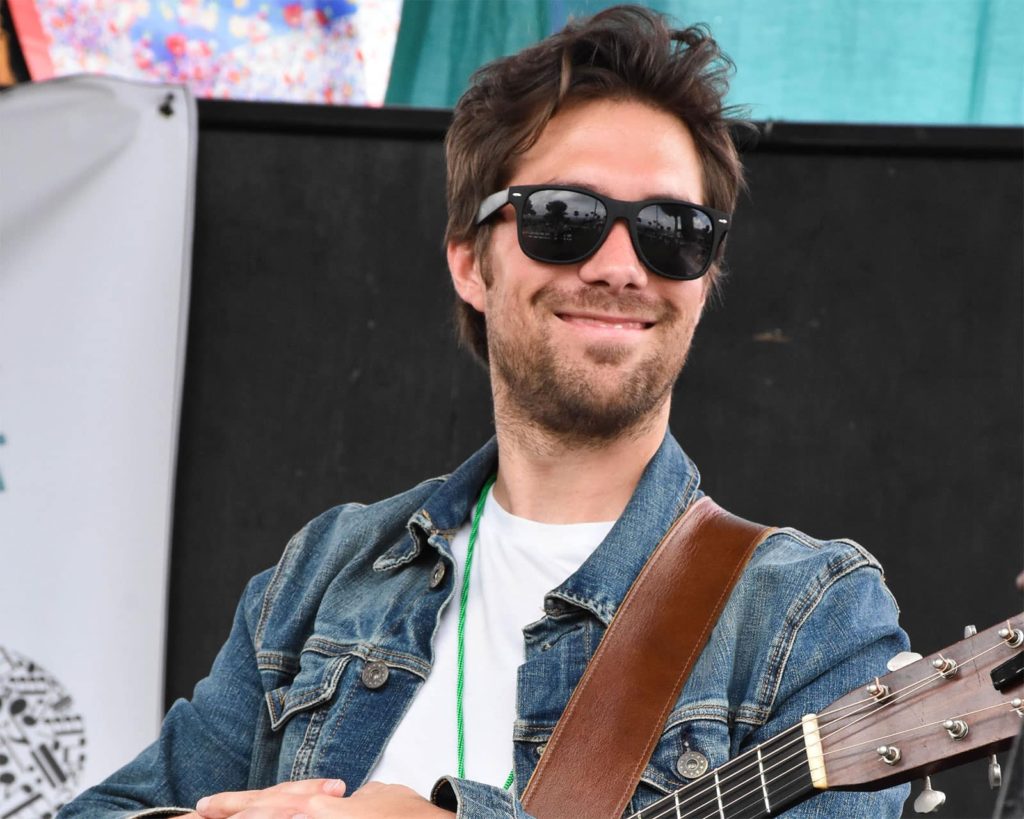 DETAILS
Location
Downtown Winter Garden
Parking garage address: 160 S Boyd St, Winter Garden
Dates/Time
Thursday, September 27: 11am – 5pm
Friday, September 28: 11am – 5pm
Saturday, September 29: 11am – 5pm
For a list of participating merchants and special discounts, plus live music schedule and free activities, please visit the event's Facebook page.
All images provided by City of Winter Garden.
ABOUT BUY LOCAL WINTER GARDEN
Buy Local Winter Garden is an awareness program to build support for local businesses through education, marketing, and promotion. The most important action we can take to improve the local economy is to support our local businesses. Small businesses are the backbone of our economy. By supporting local businesses, more of the money you spend is recycled within the local economy benefiting every facet of the community. During the holidays, remember to shop locally. The month of December is a busy shopping month and shoppers tend to become stressed trying to manage the shopping with all the other things going on. Remember your local businesses during the month of December and feel good about the season.
DISCLOSURE
We were compensated to write this post…
and
We are committed to providing you with valuable content that informs and inspires you…
and
We are clear that all of our content, including our sponsored content, gives value to our readers.
Our commitment as a for-profit website is to marry total transparency with superior, locally-created content. If you ever feel we fall short in that commitment, please let us know.