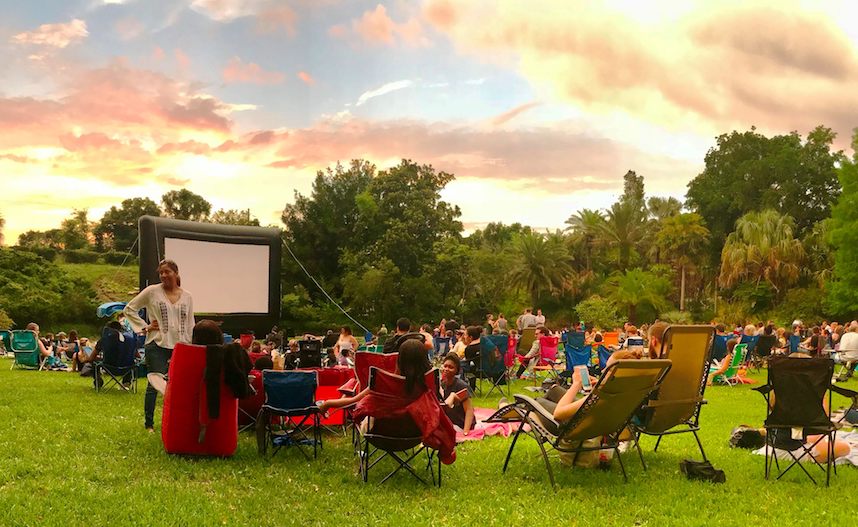 Orlando has a magnitude of attractive qualities, one of our favorites being the endless list of awesome activities there are to partake in! Each month brings signature events, food truck meet-ups, unique art exhibits, concerts, dinner pairings and more. From Magical Dining Month to a 90's retro game night and water lantern festival, here are our favorite Orlando events for the month ahead.
September 1 – 9
Visit Orlando's Magical Dining Month
August 24 – September 30
Various participating Orlando restaurants
$35 three-course menus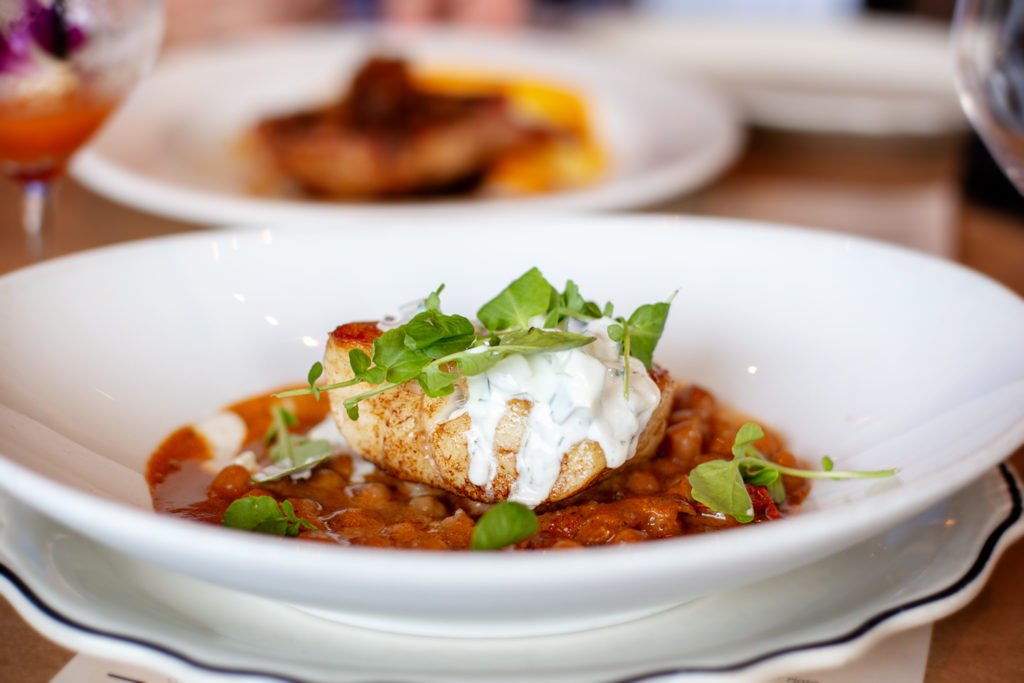 Epcot International Food and Wine Festival
August 30 – November 12
Epcot
$99 theme park admission, food and drink extra (check out our festival tips from top Disney bloggers!)
Wizarding World XD Week
August 31 – September 6
Cinemark and Orlando XD
All 9 Harry Potter films return to Cinemark theaters for one week to celebrate the 20th Anniversary of the Harry Potter series.
$5/film
Great Irish Hooley 2018
August 31-September 4
Raglan Road
Celebrating Irish song, dance, food and drink, the Great Irish Hooley kicks off performances beginning at 3 p.m. Friday, August 31 and continues each day and night through late Monday, Sept 3 into the wee hours.
FREE Admission
Boards and Brunch Paddleboard Yoga
Saturday, September 1, 9:30-11am
The Waterfront Orlando
The beautiful water of Lake Jennie Jewell is the backdrop for a relaxing yoga and meditation before your complimentary mimosa. Stay and enjoy an amazing brunch at The Waterfront. Reservations required for SUP yoga class.
$25 (includes class and complimentary mimosa; brunch not included)
Manatee & Dolphin Encounter Paddle & A Pint
Saturday, September 1, 10am-1pm
Merritt Island National Wildlife Refuge
Ticket includes a 90-minute kayak tour, followed by a Playalinda beer with your fellow paddlers at Playalinda Brewing Company – Hardware Store.
$40
Latin Jazz & Art Festival
Saturday, September 1, 5-9pm
Lake Concord Park
World-class jazz artists Harold López-Nussa and Pedrito Martinez will join forces to bring a spectacular jazz evening at the upcoming El Sentinel's Hispanic Heritage Latin Jazz & Art Festival at Lake Concord Park.
FREE Admission
Orlando City SC vs. Philadelphia Union
Saturday, September 1, 7:30pm
Orlando City Stadium
$31 – $80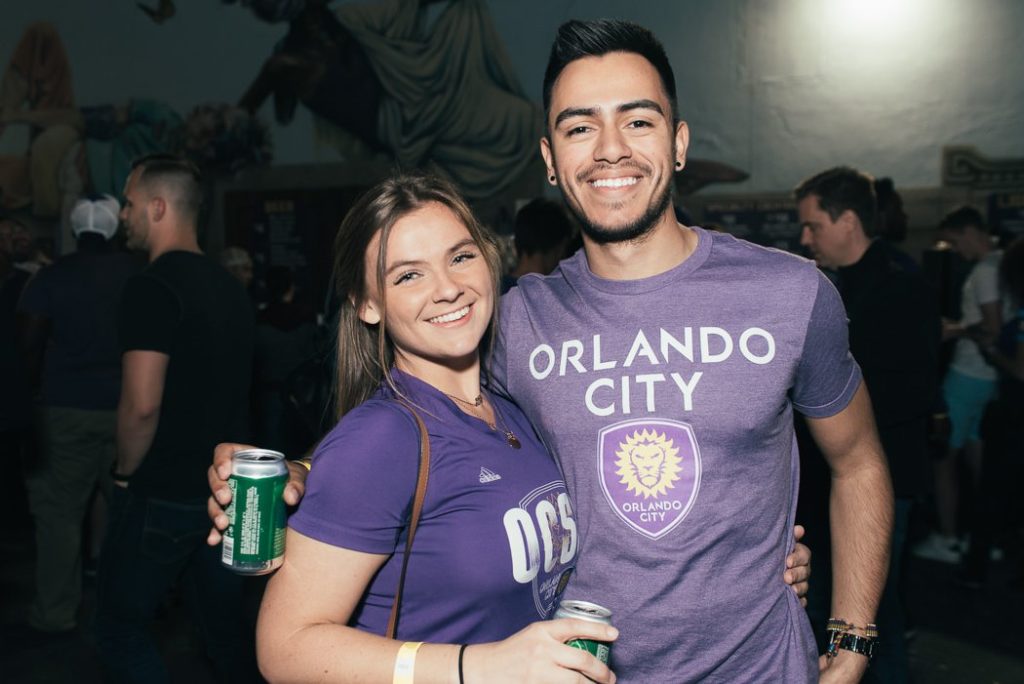 Sister Hazel with Tony Lucca and Trae Pierce & The T-Stones
Saturday, September 1, 7:30pm
House of Blues Orlando
$19
Se7en Bites Patio Pop-Up Market
Sunday, September 2, 9am-3pm
Se7enbites
Se7enbites is celebrating local women artisans and makers by hosting a Pop-Up Market on the back patio! Shop, sip, eat and enjoy these exciting local businesses at your favorite sweet and savory bakeshop.
FREE admission
A Gatsby Evening at The Edison
Sunday, September 2, 7:30pm
The Edison
Celebrate Labor Day by getting all dolled up in your flapper attire, jazzed up in your 1920s style suits and dancing the night away.
$75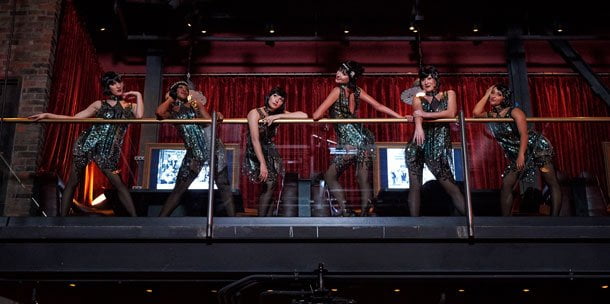 Check out our guide to 40 Things to do for Labor Day Weekend in Orlando for more ideas
Mean Girls Trivia, Grool!
Tuesday, September 4, 7:30-9:30pm
Bowigens Beer Company
Are you a Mean Girls aficionado? Come test your knowledge at Bowigens with Mean Girls trivia.
FREE Admission
In the Heights
September 5-October 7
Orlando Shakespeare Theatre
In the Heights tells the universal story of a vibrant community in New York's Washington Heights neighborhood – a place where the coffee from the corner bodega is light and sweet, the windows are always open and the breeze carries the rhythm of three generations of music.
1st Thursdays: Eclectic Knights X and Indie Galactic Space Jam
Thursday, September 6, 6-9pm
Orlando Museum of Art
Hosted by the CAH Alumni Chapter, this "Knight of Art" will feature artwork designed by UCF alumni, faculty, staff and current students. In addition, the kick-off event for the 5th annual Indie Galactic Space Jam will be held in the SunTrust Auditorium. For this event, artists will create pieces inspired by the galaxy, space and NASA.
$15
Legally Blonde: The Musical
September 6-9
Dr. Phillips Center for the Performing Arts
Tickets start at $25
Retro Game Night: Nineties Edition
Friday, September 7, 7pm-12am
Orange County Regional History Center
Play treasured games from the past and show off your skills at trivia. Enjoy free nostalgic snacks and a cash bar for those of age.
$8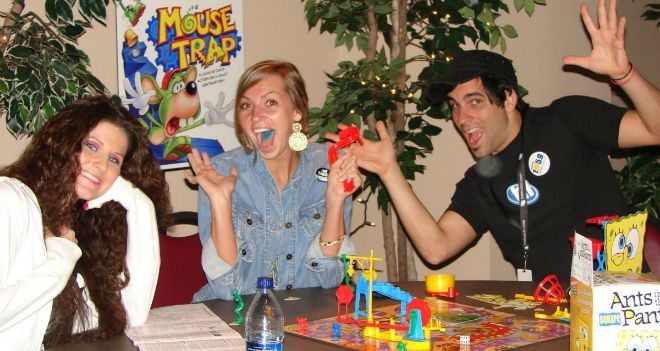 Baldwin Park First Friday Festival
Friday, September 7, 5:30-9:30pm
Baldwin Park Village Center
Over 70 local artisans of all genres will display their art while guests shop and stroll through the heart of downtown Baldwin Park. This event is held the First Friday of every month, and is both family and pet friendly.
FREE Admission
Movie Night at the Leu: Indiana Jones and the Raiders of the Lost Ark
Friday, September 7, 8:30pm
Leu Gardens
This month's outdoor movie is Indiana Jones and the Raiders of the Lost Ark. The gardens open at 6 and the movie begins at 8:30. Outside food and alcohol are permitted – enjoy responsibly!
$6; free for members
The 13th Annual Central Florida Film Festival
September 7-9
Epic Theatres at Mount Dora
A fun filled weekend of independent films from around the world; from feature lengths to shorts; from documentaries to comedies and horror, there's truly something for all audiences.
Prices vary
Wine Tasting with Master Sommelier George Miliotes
Saturday, September 8, 2:30-4pm
Wine Bar George
Join Master Sommelier George Miliotes for a blind tasting of six wines alongside cheese and charcuterie!
$65
TDPP 4 Year Anniversary Party
Saturday, September 8, 6:30pm
The Howey Mansion
There will be live music to accompany the evening as you explore this beautifully restored Mansion, cocktails by Treaty Oak Distillery, 4 courses by 2 Little Birds, wine with dinner and Credo Coffee.
$100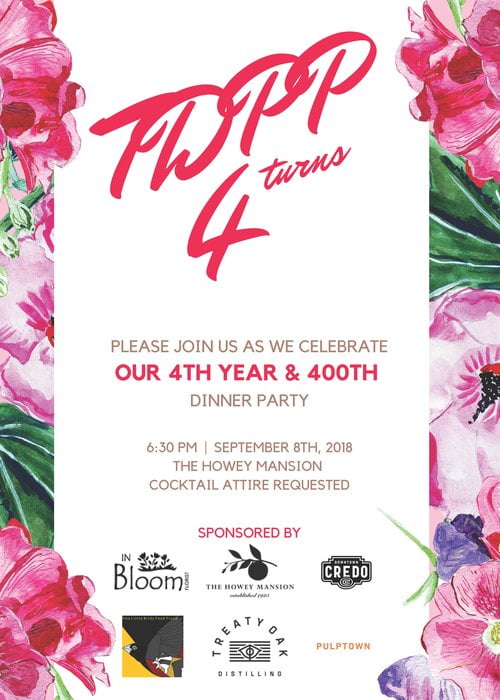 Scott Joseph's "Next Big Thing" Sous Chef Culinary Competition
Saturday, September 8, 10am-2pm
Orange County Convention Center
Up to 15 Sous Chefs from Central Florida will demonstrate their culinary talents by producing 100 portions each, of what they believe could be the next food trend. 5 portions go to the judges for their assessment and rating, and 95 are available for the ticket holders to sample, discuss and compare the variety of flavors of, and then vote for the "People's Choice" award.
$30
United We Brunch 2018
Saturday, September 8, 12pm
Orchid Garden Ballroom
The ultimate brunch extravaganza including brunch tastings, Bloody Mary's, beer, mimosas, and cocktails in the beautiful daylight hours with awesome entertainment.
$40-65
School Isn't In Session: Cocktail Class #2
Saturday, September 8, 2-4:30pm
Luke's Kitchen & Bar
This class will show you how to make a classic cocktail, a Luke's signature cocktail, and how to craft a unique creation of your own paired with small bites from the brunch menu.
$45
Taste! Central Florida
Saturday, September 8, 6:45-10pm
Orlando World Center Marriott
Featuring the area's most accomplished chefs, brewers, wine purveyors and spirit vendors, Taste! Central Florida invites the community to enjoy an evening of tasting portions of signature dishes accompanied by fine wines, craft beers, and specialty cocktails.
$175
Poses for Pups- A Rescue Yoga Event
Saturday, September 8, 3:30-5pm
Peaceful Peacock Orlando
Adorable canine yogis will be allowed to ROAM FREELY and interact with you during this 60-Minute Hatha Yoga class, suitable for all levels, lead by Lizzie Fredrick. Made possible in partnership with Diversity K9 dog training, who will be working the room, please come prepared for sniffs, licks, kisses, and cuddles.
$20
Wine & Cheese Festival
September 8 & 9
Lakeridge Winery
This new event will feature all the Lakeridge festival standards including live music, Lakeridge wine by the glass, beer, soft drinks and a variety of food is available for purchase. You'll also enjoy a special complimentary wine tasting including samples of cheese paired with best selling wines.
$5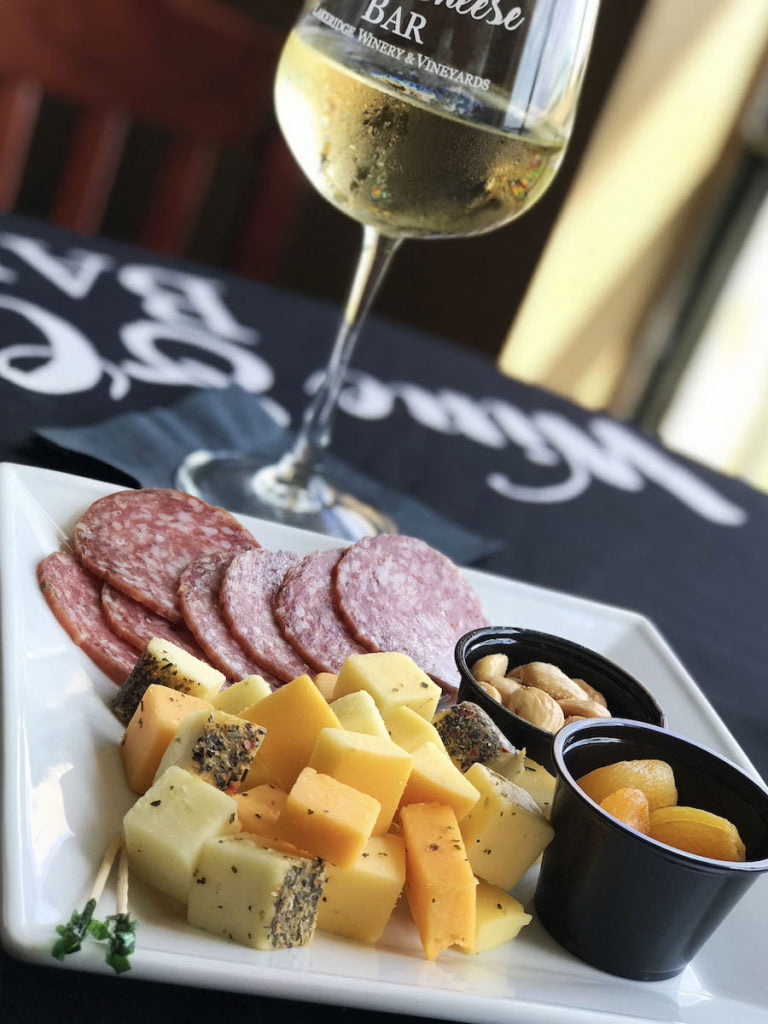 September 10 – 16
Rooftop Wine Experience: French Wines
Tuesday, September 11, 5-6pm
Paddlefish
Bi-weekly wine experience and discussion lead by the Sommelier team featuring wine flights from around the globe and light bites from the kitchen.
$40
"The Glass Ocean" at Quantum Leap Winery
Tuesday, September 11, 6:30-8pm
Quantum Leap Winery
Part of the Wine◊Wisdom◊Words series, New York Times bestselling authors Beatriz Williams, Lauren Williams, and Karen White, introduce their second novel together: The Glass Ocean. Tickets include a glass of wine, cider or beer.
$6
2018 Dining in the Dark
Thursday, September 13, 6-9:30pm
The MEZZ
This unique culinary experience is meant to offer a glimpse into the world of vision loss and heighten a sense of empathy toward those who live with blindness or any degree of vision impairment. Attendees are treated to a multi-course, gourmet meal prepared by celebrated, local chefs and are served by members of the Orlando police Department's SWAT team — who navigate the pitch-black room outfitted in night-vision goggles.
$200/person
Gaylord Palms Discovery Dinner CANCELLED
Thursday, September 13, 6:30pm
MOOR at Gaylord Palms
$99 per person, including five courses (each paired with a drink) + tax, gratuity and self-parking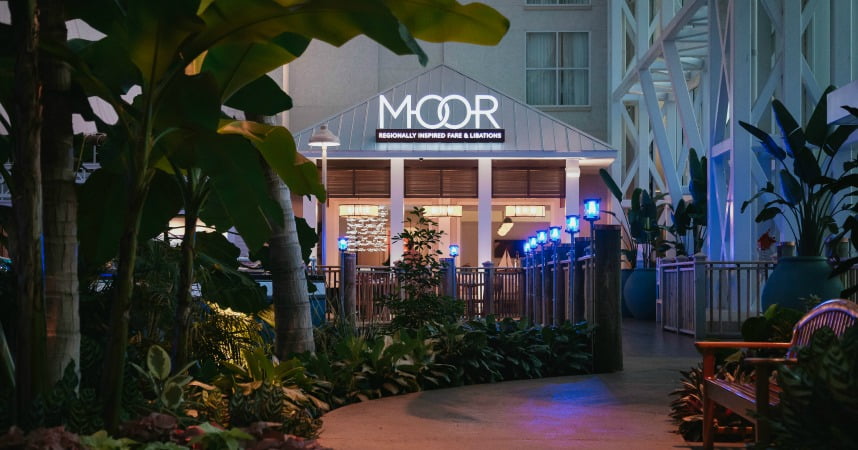 Kathy Griffin Laugh Your Head Off World Tour
Thursday, September 13, 8pm
Dr. Phillips Center for the Performing Arts
$45
Alive After 5: Sportin' Sanford
Thursday, September 13, 5-8pm
Sanford Welcome Center
Festival goers come to celebrate the community and local artistry, and to partake in an evening of music, food, craft beers, and shopping.
FREE Admission
Thornton 2nd Thursday Wine & Art Walk
Thursday, September 13, 6:30-9:30pm
Thornton Park District
Pick up a glass and map, then stroll the district visiting over 25 businesses offering tastings.
$15 (cash only)
Popcorn Flicks in the Park: Iron Man
Thursday, September 13, 8pm
Central Park, Winter Park
Pack a picnic for a free outdoor movie screening in the park hosted by Enzian Theater.
FREE Admission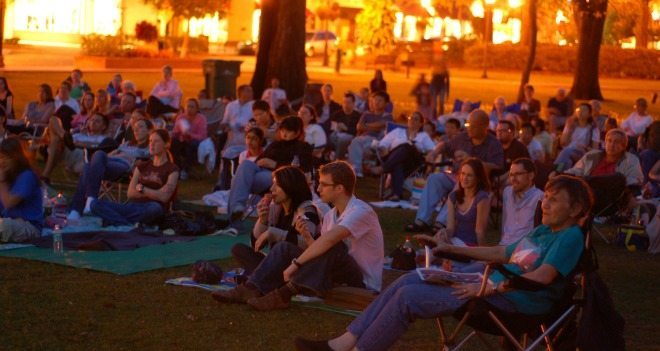 Nerd Nite at the Orlando Public Library
Thursday, September 13, 6-9pm
Orlando Public Library
Nerd Nite is an evening of entertaining yet thought-provoking presentations. Speakers present for 15 minutes on a fascinating subject. Presentations are followed by a brief Q&A with the audience.
Donation based
Halloween Horror Nights 2018
September 14-November 3
Universal Studios
This year, time twists and turns on itself—ripping cinematic greats, cult classics and even original nightmares from decades past into a new era of fear with more terrifying haunted houses than ever, sinister scare zones and outrageous entertainment.
Tickets start at $62.99
Jake's Beer Dinner
Friday, September 14, 6:30pm
Loews Royal Pacific Resort at Universal Orlando
Taking place only a handful of times each year, the dinner features five expertly prepared courses that the hotel's award-winning chefs pair with specialty craft beers. The featured brewery for this dinner will be Intuition Ale Works, located in nearby Jacksonville, Florida.
$55
Art & Music in the Park and The Food Truck Bazaar
Friday, September 14, 6-9pm
Lake Concord Park
Get something to eat on one of the dozen food trucks from the Food Truck Bazaar and shop at the local businesses and artisan booths selling unique jewelry, photography, ceramics, paintings, and many other great products.
FREE Admission
SoDo After Dark
Saturday, September 15, 8-11pm
SODO Home Design; 440 West Grant St.
A night of live music, food and drinks in SoDo. Lite bites included in your ticket from Uncommon Catering. Drinks are on you, Orlando Brewing will provide the beer and Swirlery Wine Bar will have wine and more.
$12
Sanford Art Walk: "All Things Considered"
Saturday, September 15, 6-9pm
Sanford Welcome Center
A juried art show and a walking tour of the art venues located in historic downtown Sanford. September's theme is an open theme; deadline for submission: September 11.
FREE Admission
Track Shack Battle of the Bands 5K
Saturday, September 15, 7:30am
Lake Concord Park
Last year, over 1700 runners and walkers came out to participate in this exciting race and listen to some great rock n' roll from bands on the course. The scenic race route will meander through the heavily canopied streets of several neighborhoods.
$33-40
Fall Out Boy: Mania Tour
Sunday, September 16
Amway Center
Tickets start at $27.50
Orlando Flea by The Daily City
Sunday, September 16, 12-4pm
Celine Orlando
TheDailyCity.com is putting on Orlando Flea, a curated local and regional maker market with live music, full bar and local bites.
FREE Admission
September 17 – 23
5 Seconds of Summer: Meet You There Tour
Tuesday, September 18, 7pm
House of Blues
$49.50 – $106.75
Barley Row Craft Beer Tour
Wednesday, September 19, 6-9pm
Ivanhoe Park Brewing Company
Join your local guide and craft beer expert on a walking tour to visit six stops on this short walk that will take you through two of Orlando Main Street Districts: Mills 50 and Ivanhoe Village. You will sample six different beers and also snack on some yummy food from one of our local breweries.
$50
3rd Thursday Gallery Hop
Thursday, September 20, 6-9pm
Downtown Arts District Orlando
Join thousands of visitors who converge in Downtown Orlando for 3rd Thursday Orlando's Gallery Hop featuring venues such as CityArts Factory and Redefine Gallery.
FREE Admission
Disney After Hours
Thursday, September 20, 9pm-12am
Magic Kingdom Park
Be among a limited number of Guests to enjoy a unique, 3-hour park experience featuring more than 25 popular attractions and Character Greetings, with little-to-no wait. This is the last After Hours date for the year.
$119-124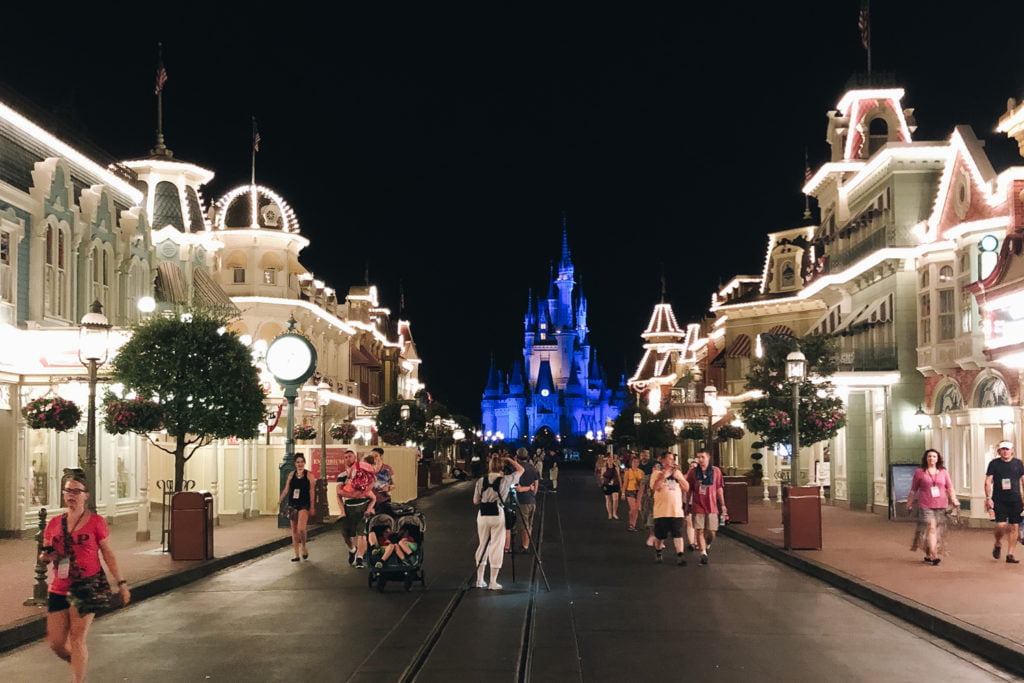 Sunset at the Zoo
Thursday, September 20, 5:30-7:30pmpm
Central Florida Zoo
Live music will set the scene as you stroll through the Zoo during this local alternative to your standard happy hour. Beer, wine, and food will be available for purchase.
$5
Bourbon-Pairing Dinner
Thursday, September 20, 6pm
Canvas Restaurant & Market
Head to Lake Nona for a special dinner featuring 4 courses of seasonally inspired fare paired with perfectly aged bourbons.
$45/person
Orlando Jazz Festival 2018 Rescheduled to March 2019
September 21 & 22
Dr. Phillips Center for the Performing Arts
Central Florida's premiere Jazz event featuring an exhilarating mix of top classic jazz.
$64-138
Movieola – "Peter Rabbit"
Friday, September 21, 6-10pm
Lake Eola Park
Bring the family to Lake Eola Park for a free movie, games and food available for purchase. This month's movie will be showing Peter Rabbit. Activities start at 6 p.m., with the movie airing at 8:15 p.m.
FREE Admission
Yoga Under the Stars
Friday, September 21, 7:30-9pm
Orlando Brewing
Monthly Yoga Under the Stars with Sarah Burnett aka AcroSarah! Attendees get 1 pint of beer + 1 hour of all-levels yoga.
$12-14
2018 Burger Battle
Saturday, September 22, 6-9pm
Seminole Harley Davidson
Cast your vote for the Best Burger in Orlando and experience a sensation for your taste buds as Central Florida's top chefs present their take on Orlando's Best Burger.
21 AND OLDER ONLY – Must show valid state issued ID upon arrival
$45-75
Smithsonian Magazine Museum Day
Saturday, September 22
Select local museums
Museum Day is a one-day event in which participating museums and cultural institutions across the country provide free entry to anyone presenting a Museum Day ticket. Participants are allowed to download one ticket per email address. The ticket provides free general admission on Saturday, September 22, 2018, for two people.
FREE Admission
Yoga with Cats
Saturday, September 22, 9:30-11am
Orlando Cat Cafe
The class is fun and flowing with lots of stretching, postures and relaxation. The class lasts for approximately 1 1/2 hours – 1 hour of yoga with an extra 1/2 hour for kitty play time.
$15
September 24 – 30
The Great Orlando Cocktail Party
Friday, September 28, 7:30-10:30pm
Celine Orlando
Each participating drinkery is tasked with serving samples of an inventive cocktail, inspired by the most RAD decade of the last century, the 80's. Attendees also enjoy light bites by several of Orlando's local restaurants and electrifying entertainment and live music, straight from the 80s as well as an 80's costume party.
$25
La Maschera Goes Steampunk
Friday, September 28, 7-11pm
The Abbey
We are taking it back to the early nineteenth century, a time of British Victorian fashion, the American Wild West, and steam-powered machinery. Put on your corsets, petticoats, top hats, and tailcoats for another spectacular evening at The Abbey in beautiful downtown Orlando.
$50
Do Good Date Night: #SandwichEatUp at Second Harvest
Friday, September 28, 7-9:30pm
Second Harvest Food Bank of Central Florida
For the first part of the event, we'll work in Second Harvest's warehouse on whatever fun project they assign to us that evening. Be prepared to roll up your sleeves and work hard as a team. Comfortable clothing is suggested.
For part two of the event, we'll move into Second Harvest's community room for a Grilled Cheese and Beer Pairing.
$25
David Byrne: American Utopia Tour
September 28, 8pm
Dr. Phillips Center for the Performing Arts
$54.50
Courthouse Cup Four-Person Golf Scramble
Friday, September 28, 8:30am
Dubsdread Golf Course
A Four-Person Golf Scramble of historic proportions and the Second Annual Courthouse Cup. The Scramble for the Courthouse Cup is a fundraiser for the nonprofit Historical Society of Central Florida, which supports the Orange County Regional History Center's mission and programs through an agreement with the Board of County Commissioners.
Tickets start at $125
Cakebread Cellars Wine Dinner
Saturday, September 29, 7pm
PRIMO at Grande Lakes Orlando
Enjoy four courses created by our talented culinary team, featuring wines presented by our partners, Cakebread Cellars.
$130/person; Advanced reservations required; 407-393-4683.
Sanford Jazz in the Park Music & Food Festival
Saturday, September 29, 12-7pm
Centennial Park
Sanford's inaugural Jazz in the Park music & food festival in beautiful Historic Downtown Sanford's Centennial Park. Come enjoy plentiful food, drink, music and fun all while raising money for local charities!
FREE Admission
Wekiva Island's 10 Year Anniversary Luau with Kona Brewing Co.
Saturday, September 29, 5-10pm
Wekiva Island
Live hula dancers, tons of prizes & Kona Brewing Company beer specials ($16 buckets and $3.50 drafts).
FREE Admission
Chopped Challenge
Saturday, September 29, 1-4pm
Pharmacy Orlando
Enjoy a competition where two teams play against each other in a timed mystery basket challenge. Each team is required to produce an appetizer an entree and a dessert in 1 hour.
$65/person
Casa De Mexico Gala: Bring Out Your Colors!
Saturday, September 29, 7:30pm
Dr. Phillips Center for the Performing Arts
Casa de Mexico is honored to present its 15th Annual Gala celebrating Mexican culture. We invite you to Bring Out Your Colors and join us in embracing diversity, ethnicity and history. On this night as we celebrate Mexico your attire can be colorful, ethnic and cultural.
Tickets start at $30
International Food and Drink Festival at Lake Eola 2018
Sunday, September 30, 10am-8pm
Lake Eola Park
Live music, entertainment, eating contests, prizes and more. Enjoy authentic traditional cuisine as well as beer and wine from countries from all over the world.
FREE Admission
Love this post? Plan your date nights for the year with our list of the Top Orlando Events for 2018.
NEED MORE EVENT IDEAS?
Download the Date Night Guide App on your Android or iPhone, where you'll find hundreds of local events curated for couples. Simply access the Google Play or Apple App Store today to get started.
Feature image credit: Harry P. Leu Gardens