The early half of the 20th century was a quirky little time in American history. Alcohol was illegal, yet young Americans were still having fun dancing the Charleston, listening to jazz, and pushing past social and cultural expectations of the past.
Despite the laws, speakeasies began to pop up for urban Americans looking to imbibe and enjoy their newfound leisure time. Today, the idea of speakeasies and their silent reputation are having a comeback—along with the moody, scandalous feel of the early 1900's.
Don't lollygag, take a trip back to this roarin' era with a visit to some of Orlando's hottest bars and restaurants.
1570 East Buena Vista Drive, Lake Buena Vista
407-560-9288
Disney Spring's newest restaurant and entertainment venue is a trip back in time to a wild, lavish Gatsby party. Self-described as "industrial gothic", The Edison has a steampunk vibe with gears and pipework throughout the two-story building. Grab a hand-crafted cocktail from the bar and wander around exploring all of the nooks and crannies. Listen to the live band, or watch silent movie films projected on the tall concrete walls. The highlight of The Edison is its nightly entertainment from 10pm-2am. A live band, flapper dancers, and aerial artists provide the themed entertainment that flows throughout the night.
Extend your evening with a visit to Enzo's Hideaway, an Italian-style speakeasy serving Prohibition-era cocktails and Roman cuisine. The bar is located beneath Maria & Enzo's in Disney Springs. Make your way through the graffiti-lined rum runner tunnels to be transported to another era for the night.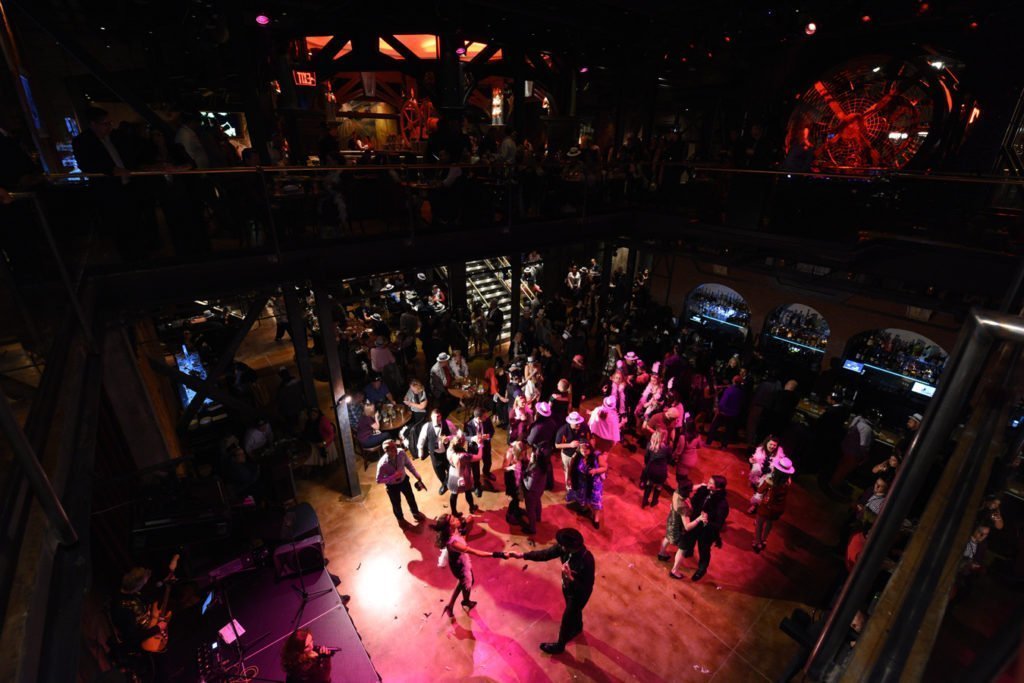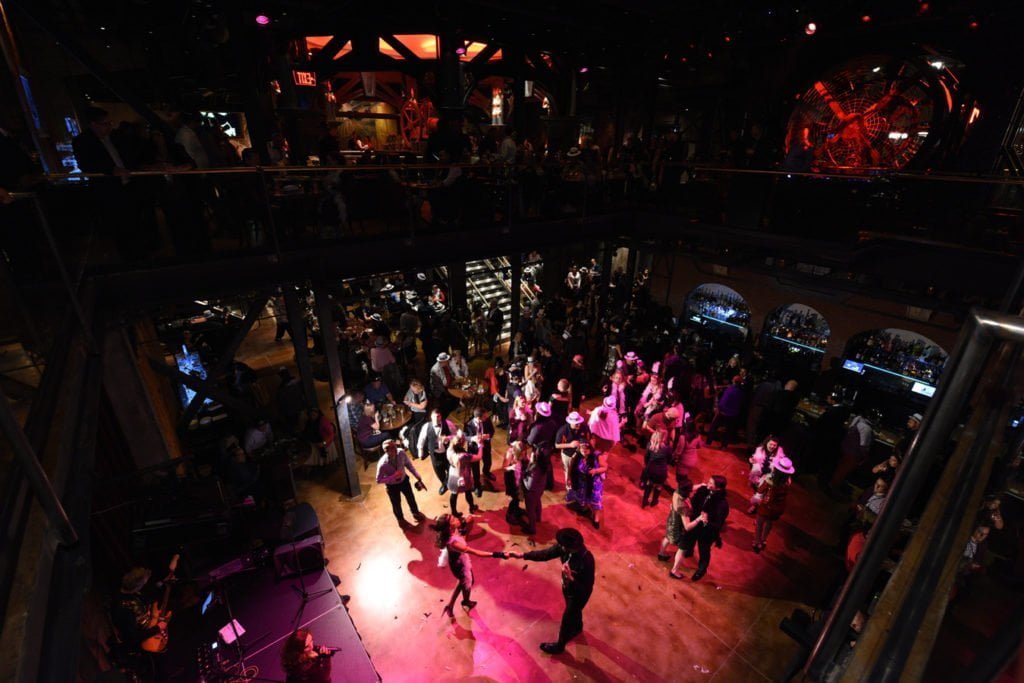 27 E Pine St, Orlando
407-476-9446
Hanson's Shoe Repair was one of the first among the Orlando speakeasy scene. True to its roots, this historic Orlando building was once a shoe repair shop. Today, it's a true speakeasy requiring a password for entry. This small, intimate venue is the perfect place for a quiet date night. Sit inside by candlelight and watch the craft bartenders do their work, or journey outside to their open-air rooftop. Just don't forget to call ahead to obtain the password which changes daily.
Phoenix Building, 30 S Magnolia Ave, Orlando
407-250-5005
Mathers Social Gathering can be found downtown on Magnolia Ave. in a historic Orlando building. The building's interior has been restored with its history in mind, incorporating elements of its former occupants like original photographs and exposed brick. Cocktails are handmade by dapper bartenders sporting suspenders and bow ties and are crafted with house-made bitters and syrups. Relax here with friends among the floor-to-ceiling bookcases and plush antique furniture.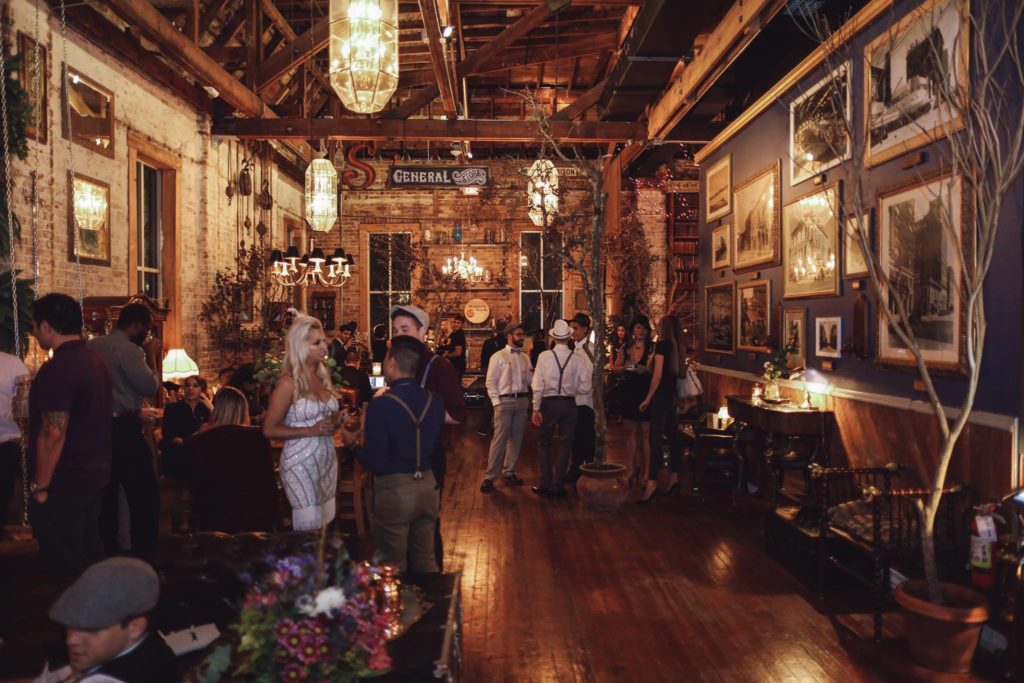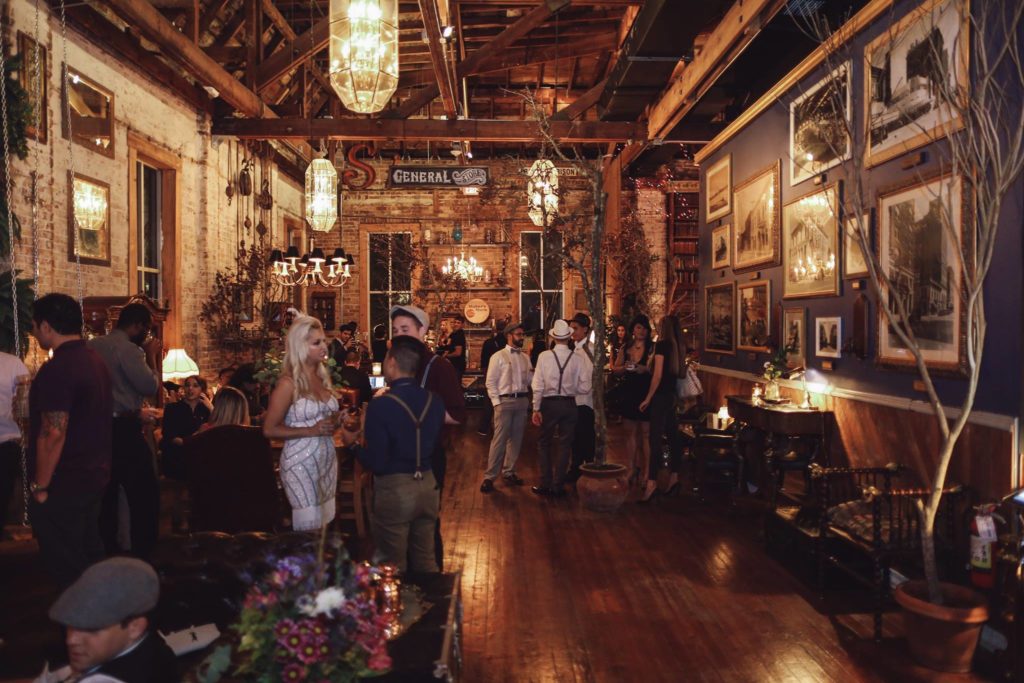 114 N Orange Ave, Orlando
407-450-2041
Another downtown gem, The Courtesy has been serving craft cocktails since 2012. This moody haunt is just far enough away from the chaos of the Orange Avenue clubs to feel quiet and intimate. Take a seat by the window and people watch while sipping on "The Tarot Reading" featuring Lemongrass Sochu and Taro Milk Tea.
There's nothing more 1920's than spending the evening enjoying some live jazz. Check out our guide to Orlando's Best Jazz Clubs for a swingin' evenin'.
Feature image credit: The Edison (Phelan Ebenhack/AP Images for Patina Restaurant Group)