Updated April 2019
Orlando locals, myself included, have learned to avoid the city's tourist hot spots at all costs. We're experts at spotting the tourists among us (tank tops in January are a dead giveaway), commiserate about the necessary evil that is I-4, and know which restaurants to avoid due to inflated prices.
Yet there's a reason people from all over the globe flock to our city for their vacations: we've got some of the best attractions in the country. And I'm not just referring to the Mouse.
In avoiding every tourist attraction, we're also missing some of the places that contribute to Orlando's greatness. Next time you're stumped on how to spend the day, do as the tourists do and give one of these activities a try:
#1: Hot Air Balloon Ride Over Central Florida
Although not exactly budget friendly, watching the sun come up over Central Florida as you float with the wind in a hot air balloon is one experience definitely worth the cost. The best part? You don't have to travel far to check this item off your bucket list. Most tour companies operate out of the Davenport, FL area – approximately 40 minutes from Orlando.
Come prepared to learn something new as you help set up the balloon and hop into the basket for your flight. If you're looking to beat the crowds, splurge on a private flight (especially if you want extra points for romance, fellas) or book with a company like Bob's Balloons, where you don't have to worry about sharing a basket with 10+ people. From helping set up the balloon to floating over lakes and spotting a bald eagle among the treetops, this is one unforgettable way to spend your morning. Pricing starts at $175 per person including champaign breakfast once you land.
#2: The Wheel + Sea Life Aquarium
I'm a huge fan of the Pointe Orlando and ICON Park portions of International Drive. With new restaurants opening frequently there's always something new to try, and prices are very reasonable despite the fact this area is popular with tourists. The Wheele is ideal to visit as a local for two reasons: 1) You can actually identify everything you see in the skyline, and 2) you can visit at your leisure since you're not on a tight vacation timeline like many tourists. Go for a sunset flight, time your ride with the theme park fireworks, or visit during the day to take advantage of lighter crowds.
I recommend sticking around to check out the Sea Life Aquarium, a happy medium between splurging on a Sea World Ticket and driving to Tampa to visit the Florida Aquarium. For the best savings, make sure you book online in advance. Florida residents get special offers as well: a combo ticket for the The Wheel and aquarium is $34.95, and a ticket for just The Wheel is $19.99 for Florida residents.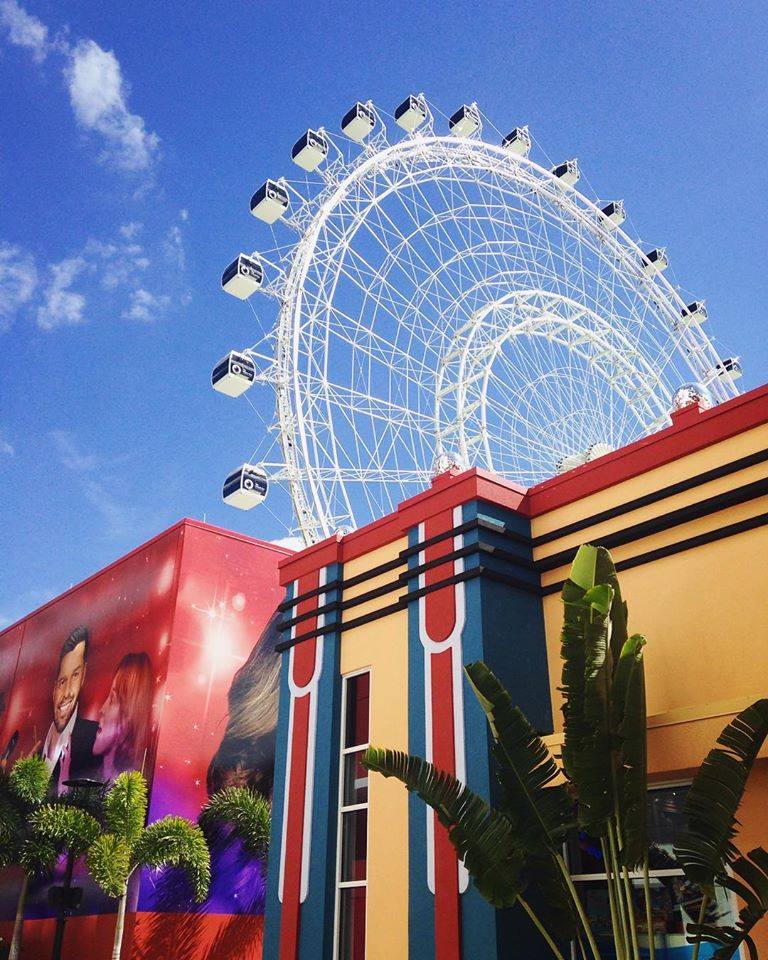 #3: Gatorland
While the major theme parks may get all the hype, Gatorland is a smaller attraction worthy of your attention. As the name suggests, this park is dedicated to granting you up close and personal access to alligators of all sizes. Live shows, like Gator Wrestlin' and Gator Jumparoo, are included with the cost of admission. The park itself is built around a natural marshland, so you'll be viewing gators in their usual habitat.
If looking at the gators from the boardwalk and behind glass isn't enough of a thrill for you, pay a little extra to complete the Screamin' Gator Zipline Course where you'll soar directly over the enclosures.
Tickets are currently $14.99 for residents, but full details are available on their website. Ziplining is $69.99 and includes park admission. Florida residents get 50% off admission through April 30. Watch for this special to run again in the fall.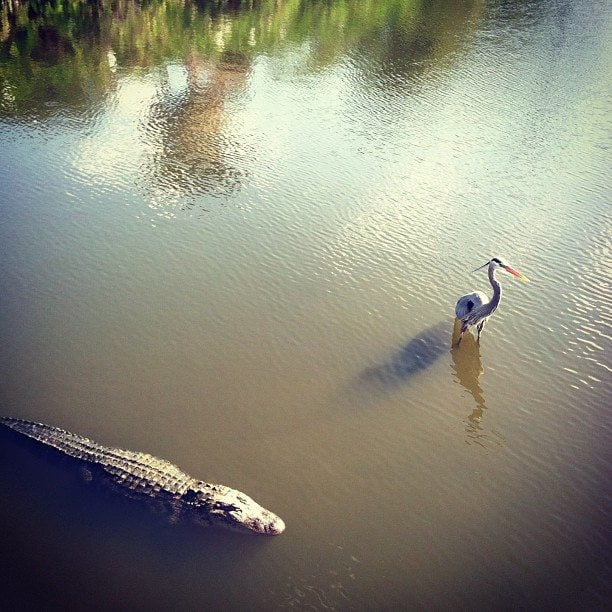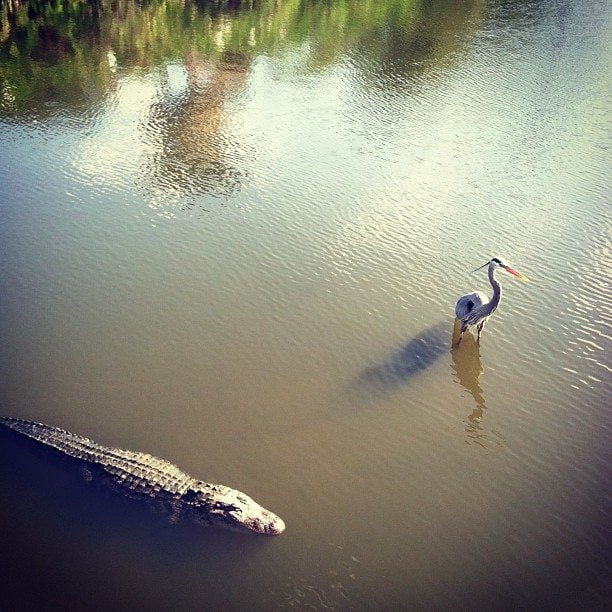 #4: Cirque du Soleil La Nouba – Disney Springs – **Currently Closed for show revamp
For a totally unique date night, head to Disney Springs for a memorable circus performance. If you're new to Cirque du Soleil, this show is the perfect intro to seeing what all the hype is about. You'll watch performers complete seemingly impossible acrobatic acts as your heart pounds throughout the show. I still remember holding my breath while watching performers do flips on a tight rope suspended high in the air.
Tickets to La Nouba range from $62 to $148 and can be booked online. Keep an eye out for Florida resident specials here.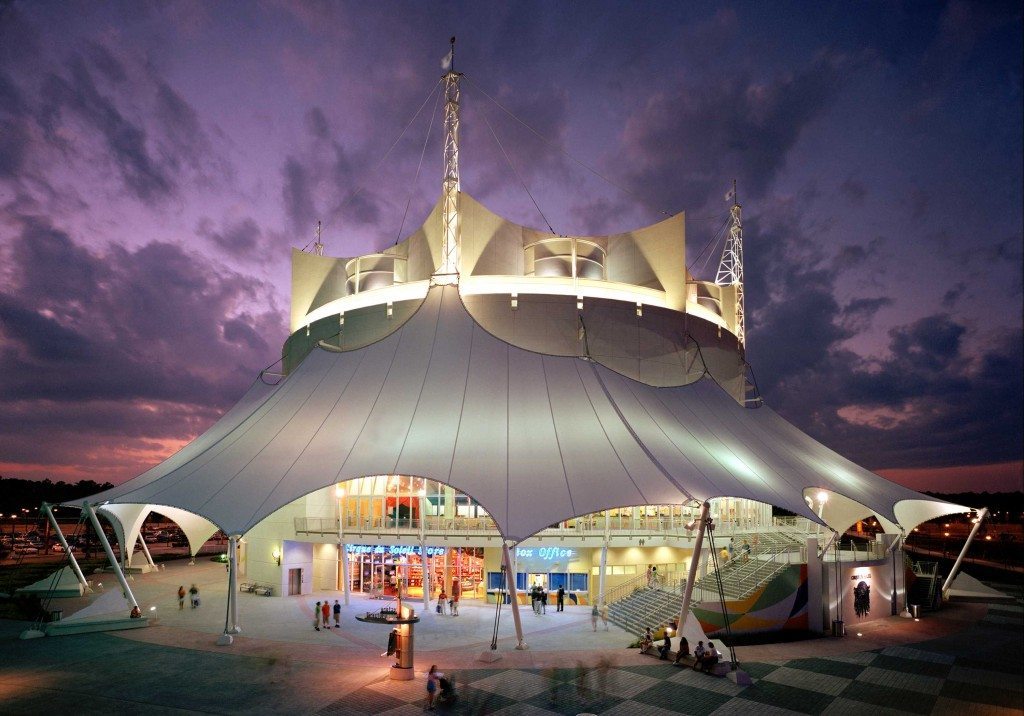 #5: Medieval Times Dinner Show & Tournament
While not exclusive to Orlando, it's worth shelling out about $39/person for an entertaining evening spent watching a live jousting tournament and horse show while chowing down on a very generous three-course meal eaten entirely without cutlery (so this probably isn't the best spot for a first date).
Upon arrival, you'll be assigned a color and given a crown which corresponds to a specific knight in the tournament. I suggest getting fully immersed in the experience: wear your crown at all times, get in touch with your inner child, and lose your voice while loudly cheering for your knight and booing his competitors.
Sign up for the email list to get discounts, or check their website for current deals. For bigger savings, attend the show Monday-Wednesday. This is a fun activity to enjoy with visiting friends and family.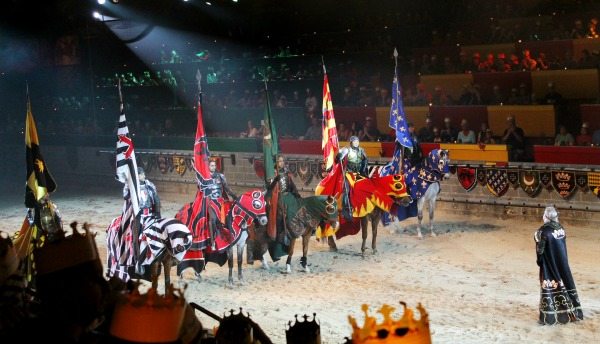 #6: Airboat Ride
For a taste of pure Florida mixed in with a bit of adventure, you really can't beat an airboat ride through the wetlands of Central Florida. Located in Kissimmee, Boggy Creek Airboat Rides offers half hour, hour, and night time packages. According to their website, the best time to visit if you want to see alligators is prior to 10AM on hot days or later in the afternoon during winter months.
Boggy Creek's airboats are slightly larger (sitting 17) but as a first time airboat rider I was thankful for the larger boat. It's amazing how loud the boat is, and the ride itself feels a bit surreal as the boat turns and glides right over tall grasses. While a gator sighting isn't guaranteed, the guides will do all they can to spot them and you'll be able to observe plenty of other native wildlife.
Also check out Black Hammock Airboat Rides in Oviedo!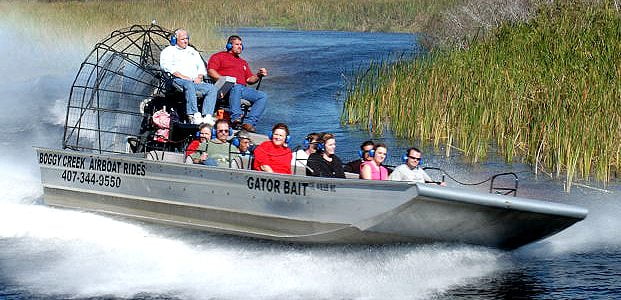 The cupcake ATM at Sprinkles Cupcake is reason enough to visit this new addition to Disney Springs, but luckily the taste also lives up to the hype. I went with two classic flavors: Red Velvet and Sprinkles. While a cupcake will set you back about $5.50, it's totally worth it to indulge at least once.
If you want to try some of Sprinkles' other offerings (like shakes, ice cream sundaes, and cookies), you'll need to go inside as the ATM only dispenses cupcakes. Try visiting on a weekday to avoid having to wait in long lines.
Sprinkles cupcakes make for a great dessert in lieu of lunch or a midday treat. Just don't be surprised when you start expecting a cute cupcake box to emerge next time you withdraw money at the bank. (Guilty.)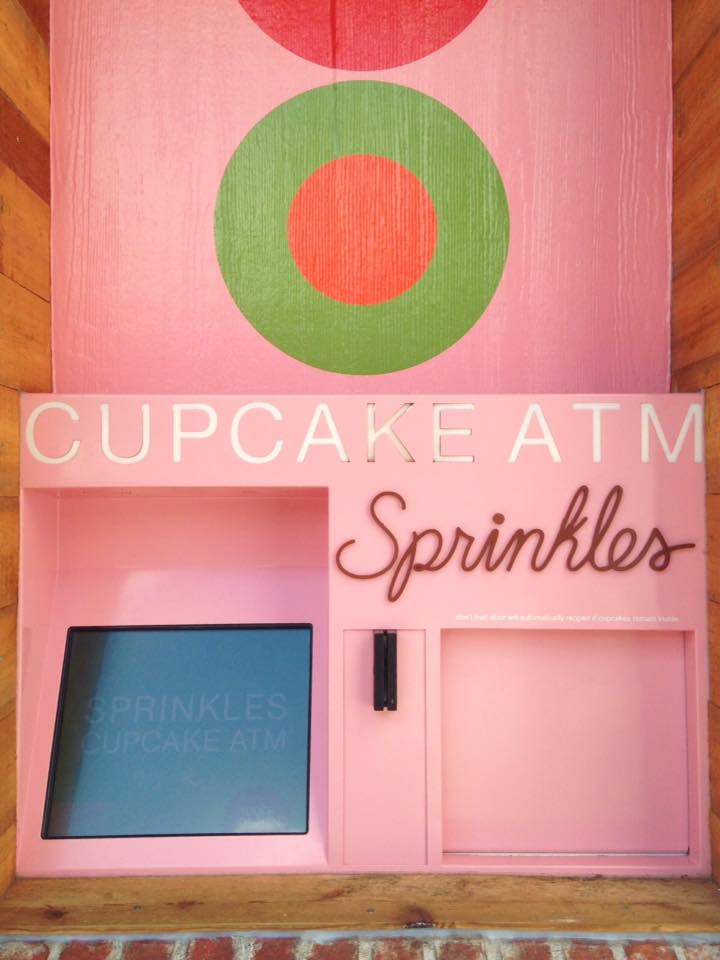 #8: Kennedy Space Center Visitor Complex
If thoughts of space and space travel amaze you, the KSC Visitor Complex is an attraction you do not want to miss. Science has never been my strong point, but the information throughout the complex is presented in an educational, interactive, and easily digestible way. Whether you're curious about how astronauts go to the bathroom (just me?) or want to learn more about prior NASA missions, everyone will learn something while visiting the complex.
The Space Shuttle Atlantis exhibit, Apollo/Saturn V Center, 3D "Eyes on the Universe" show (mind-boggling – you've been warned), rocket garden and shuttle launch experience are must-sees. Admission is $50 and the attractions are open from 9am – 7pm, so arrive early to maximize your visit.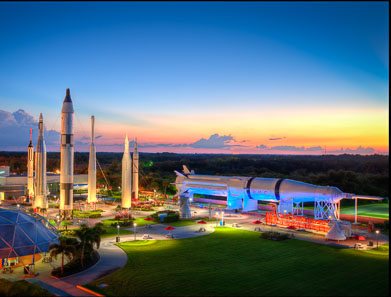 Have you visited any of these tourist attractions? Let us know your favorite by leaving a comment below.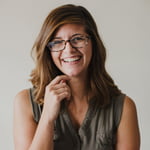 About the Author/Photographer:
Stephanie Patterson is a talented professional food and travel photographer and writer with a passion for creativity, the beach and great eats. When she's not taking photos or writing, you can find her exploring the state for her Florida travel blog, Travel Taste Click. Find her online at www.spattersoncreative.com and www.traveltasteclick.com.