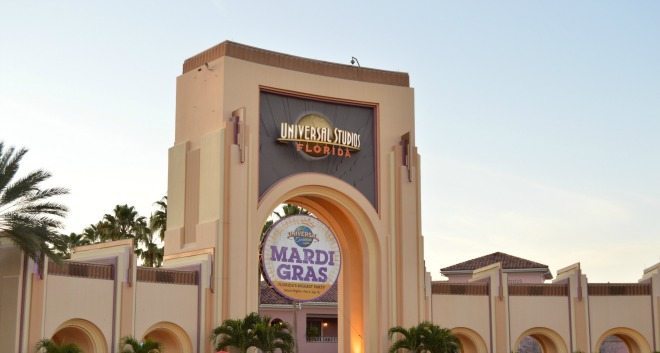 Mardi Gras at Universal Orlando is Hosted on select nights from February 6 – April 16, 2016
By Samantha Rosenthal
We had a blast attending this past weekend's Mardi Gras festivities featuring Fall Out Boy. Spanning 11 weekends from February 6 – April 16, 2016, Universal Orlando's annual Mardi Gras fête is Orlando's chance to get in on the N'awlins fun without traveling to Louisiana.
While it's not quite the same as the real thing, Universal does a bang up job making our local Mardi Gras as authentic as possible with food, drinks and entertainment that typify the annual festival 650 miles away.
Besides a parade with beads (which rolls through the streets of Universal Studios every Mardi Gras night starting at 7:45pm), cajun cuisine in the French Quarter (additional purchase) and a slew of festive cocktails, Mardi Gras features 14 different concerts lighting up the stage. Still to come are:
Saturday, March 5: Kool and the Gang
Saturday, March 12: The Fray
Sunday, March 13: Adam Lambert
Saturday, March 19: Shawn Mendes
Sunday, March 20: Three Doors Down
Saturday, March 26: REO Speedwagon
Saturday, April 2: T-Pain
Saturday, April 9: Jesse J
Saturday, April 16: Yandel
The Mardi Gras concerts, parade and French Quarter music are included with the Annual Pass or Universal Studios Admission.
Here are some pics from last weekend's Mardi Gras festivities: