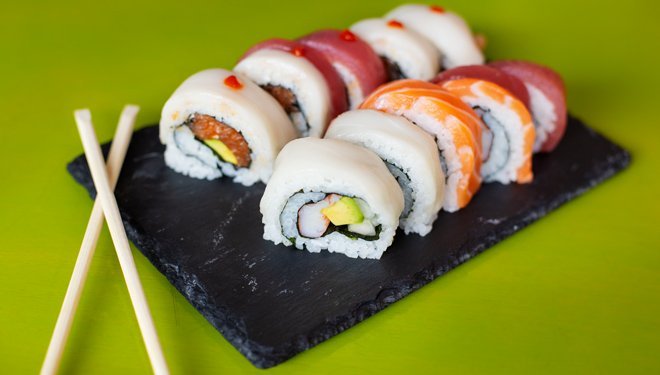 Date night diners can truly have it all in Orlando's Thornton Park district. Nearly every restaurant has a patio, the restaurants are upscale yet relaxed, Lake Eola Park is within walking distance, and happy hour options are aplenty.
An Orlando favorite since 2003, Shari Sushi Lounge boasts a sleek and modern interior with artsy touches and pops of color. Enjoy a front row seat to the sushi making action at the sushi bar, or cuddle up in a colorful booth. There's also a sizable patio for al fresco dining on cool evenings. The robust happy hour menu is just icing on the cake.
Served Monday-Friday from 4-7pm, Saturday from 3-7pm, and Sunday from 2-7pm, happy hour at Shari Sushi Lounge is a real treat any day of the week. The menu mimics the dinner menu, with an assortment of mini courses, nigiri and sashimi, and rolls, plus $5 drink specials.
Here's the full scoop:
DRINKS
Beer, wine, and spirits are all on special for $5 during happy hour, including:
Sapporo draft
Saketinis
Hot sake
House-infused spirits
Wells (Nolet's gin, Old Forester whiskey, Tito's vodka, Maestro Dobel tequila, Winter Park's Dog Island rum)
Any wine priced $10 or under
FYI: cocktails served on the rocks or as a martini are $2 extra, but $7 is still a steal for a cocktail.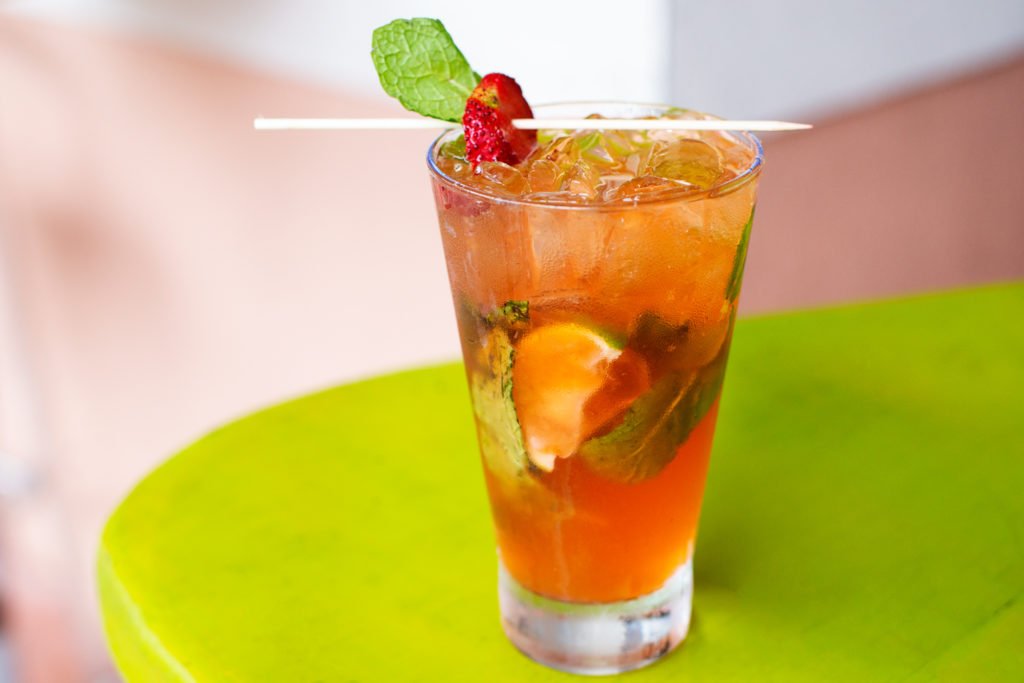 FOOD
Sushi lovers will be in heaven with the swath of rolls (21 options to be exact) priced at $5-$6. Each order includes 5 pieces. The selection includes the following signature rolls:
Candy Cane
Fireball
Alaska Summer
Shari
Ceviche
Drama Queen
Rainbow
Beauty and the Beast
Veg Head
White Gypsy
Nigiri and sashimi are also available for $5 each (2 pieces per order).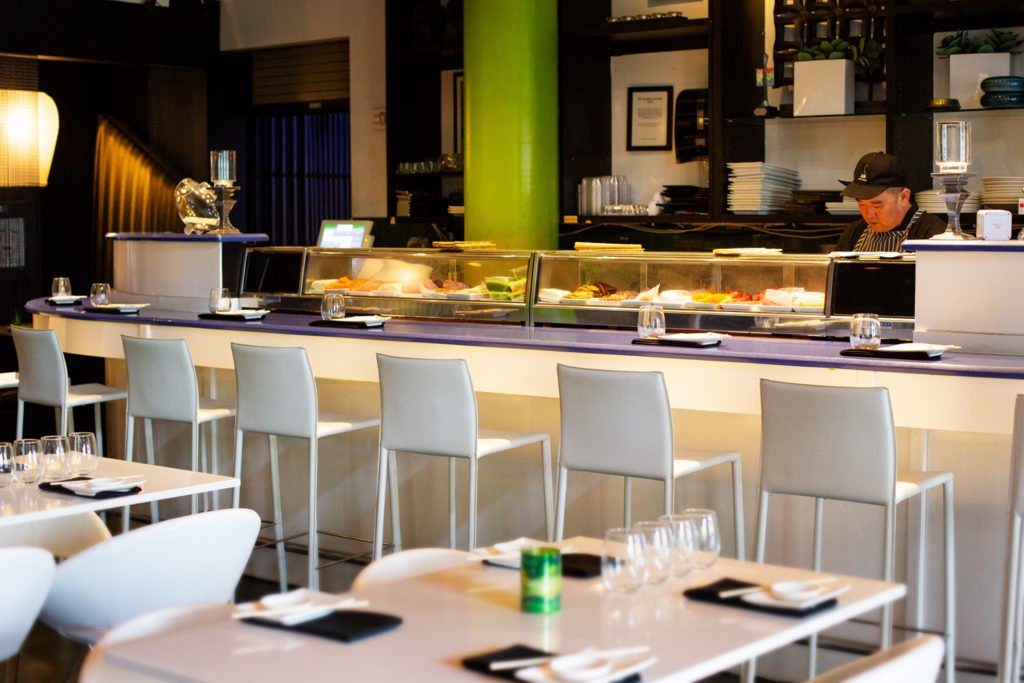 Still hungry? Don't miss the mini courses, which are quite hearty and serve as a filling option if you aren't a sushi fanatic.
We started with an order of the flavorful shichimi shishitos, which adequately prepared our palates for the feast to come.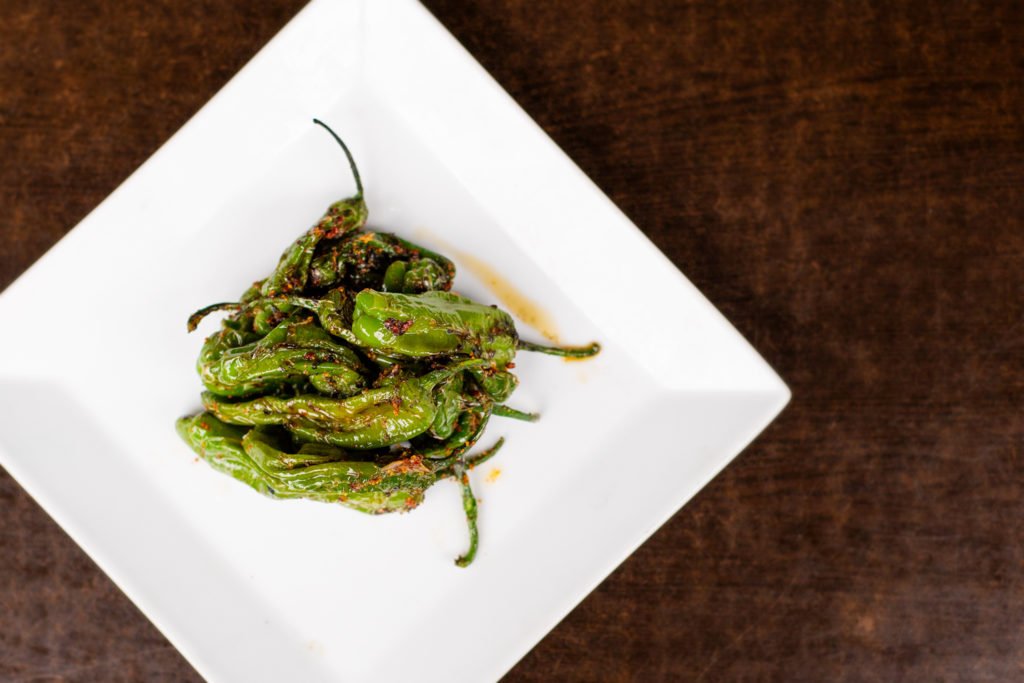 The tender, meaty kimchee BBQ ribs practically fell off the bone, and I couldn't help but inhale the buffalo lobster tacos, stuffed with crispy tempura lobster. If you'd rather skip the tortilla, opt for the chipotle chicken lettuce wraps, which pack a subtle spicy kick.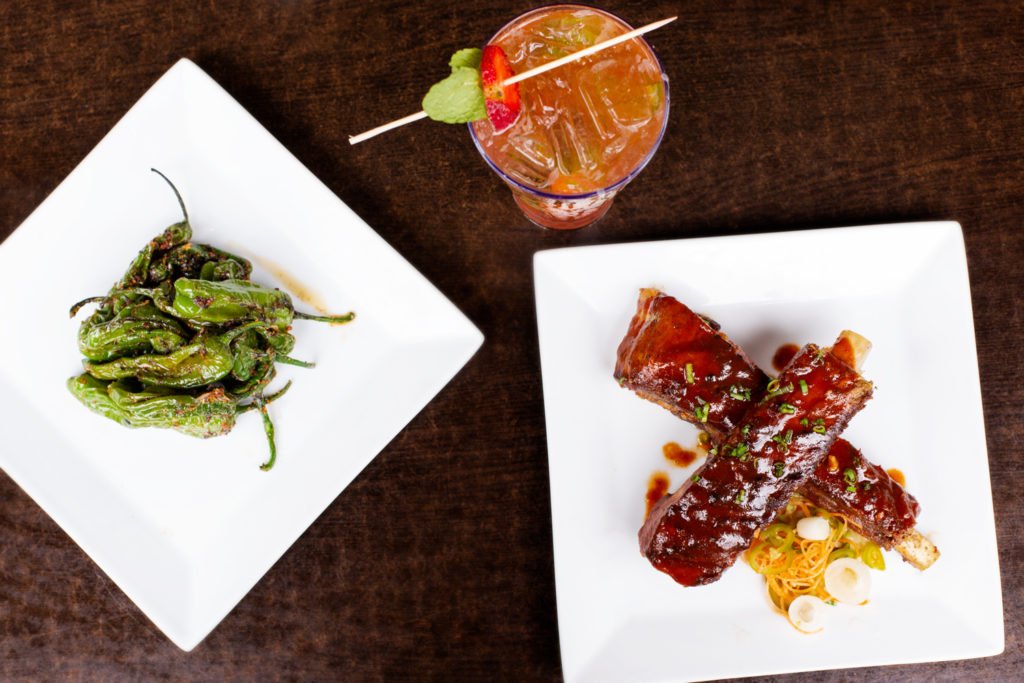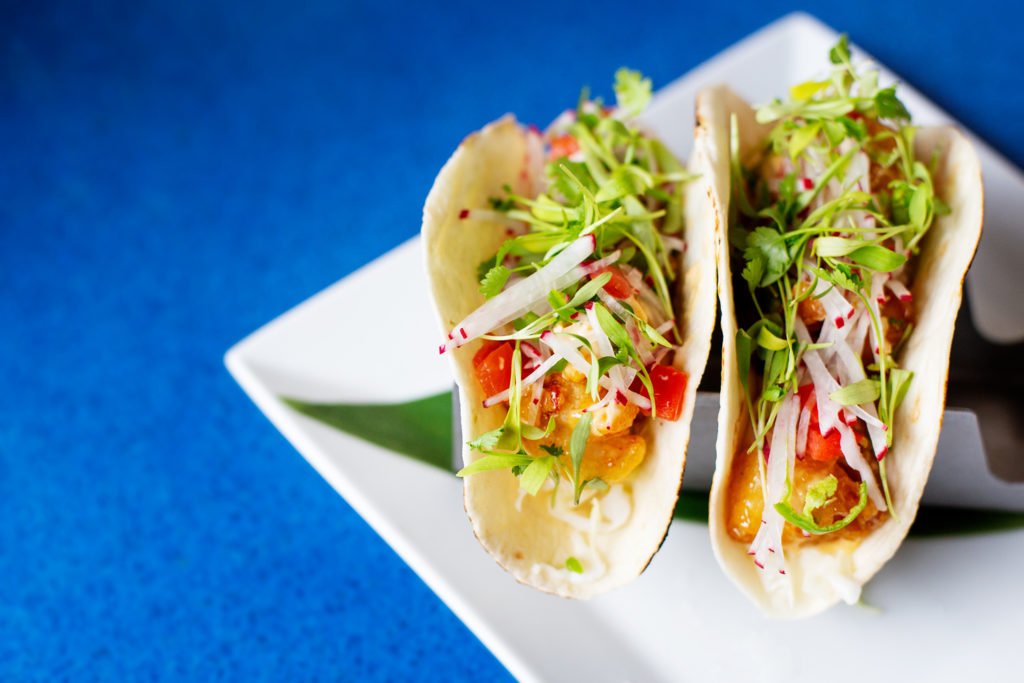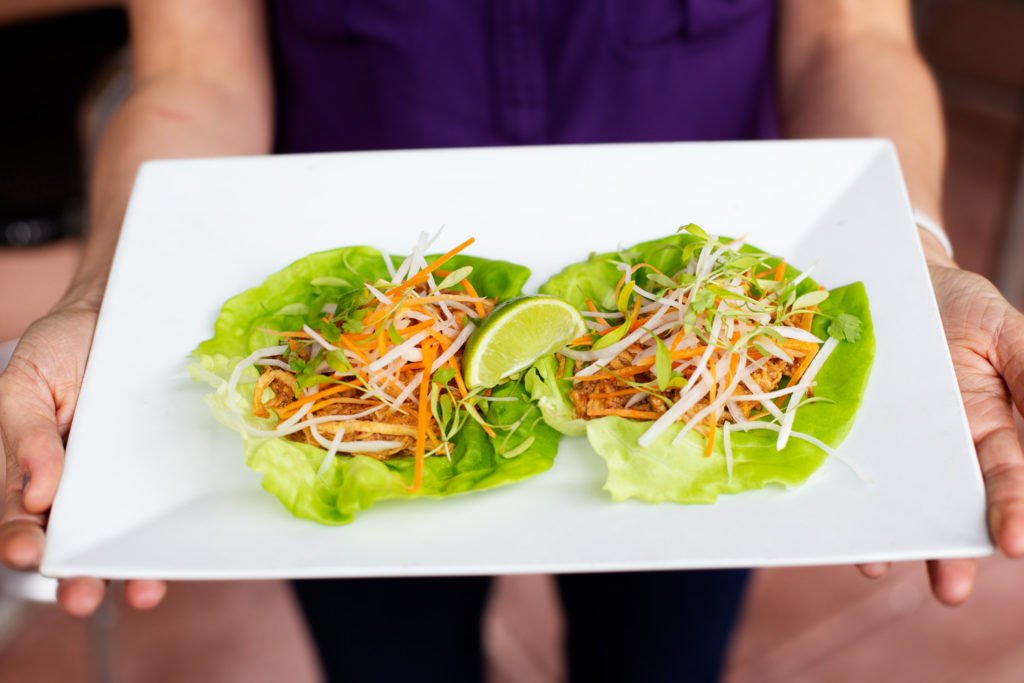 Other mini courses include:
Seaweed Salad
Garlic and lime edamame
Bonzai harumaki
Gyoza
THE GRADE
Drinks: The house-infused spirits are a fun twist and you can't beat the $5 price tag.
Food: Creative mini plates share the spotlight with sushi offerings, showcasing the restaurant's high quality fare across the board. You needn't be a sushi fanatic to appreciate what's going on in the kitchen here.
Setting: The stylish details contribute to the refined atmosphere, which, despite its cool factor, manages to feel incredibly warm and inviting. The swanky feel may have you expecting a pricey bill but have no fear; you can easily indulge for under $40.
Shari Sushi Lounge scores an A+. While the happy hour menu has changed over time, the quality, atmosphere, and service remain just as wonderful as ever. Top-notch food, endless options, and the posh setting make this a total win for an affordable date night.
Shari Sushi Lounge
621 E Central Blvd
Orlando, Florida 32801
sharisushilounge.com
Happy hour is served Monday-Friday from 4-7pm, Saturday from 3-7pm, and Sunday from 2-7pm.
Want more happy hour info? Check out our Guide to Orlando Happy Hours.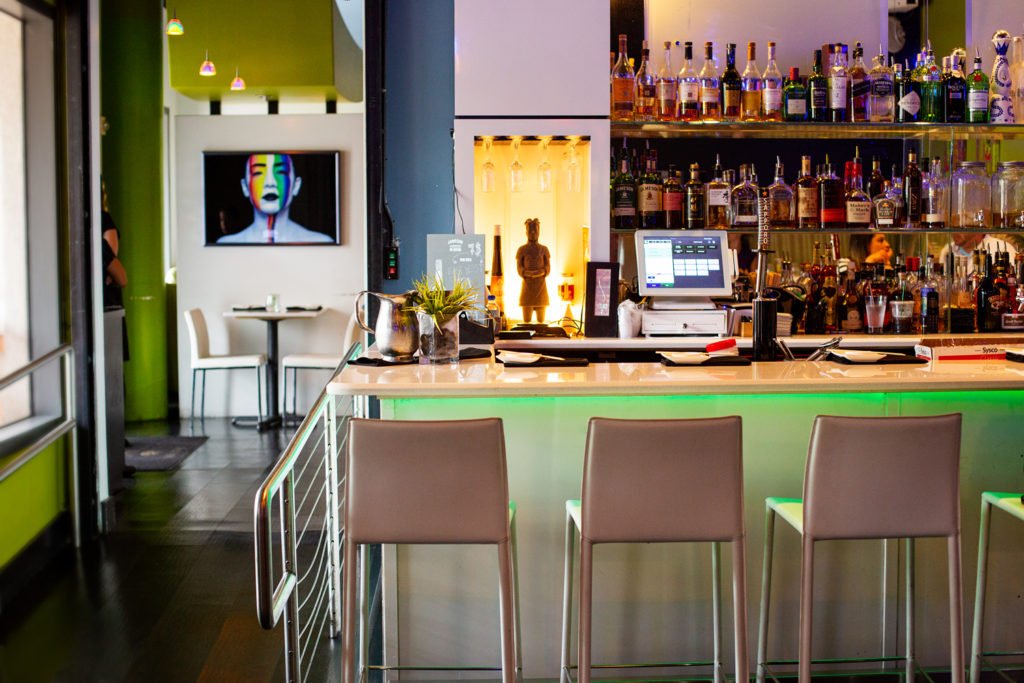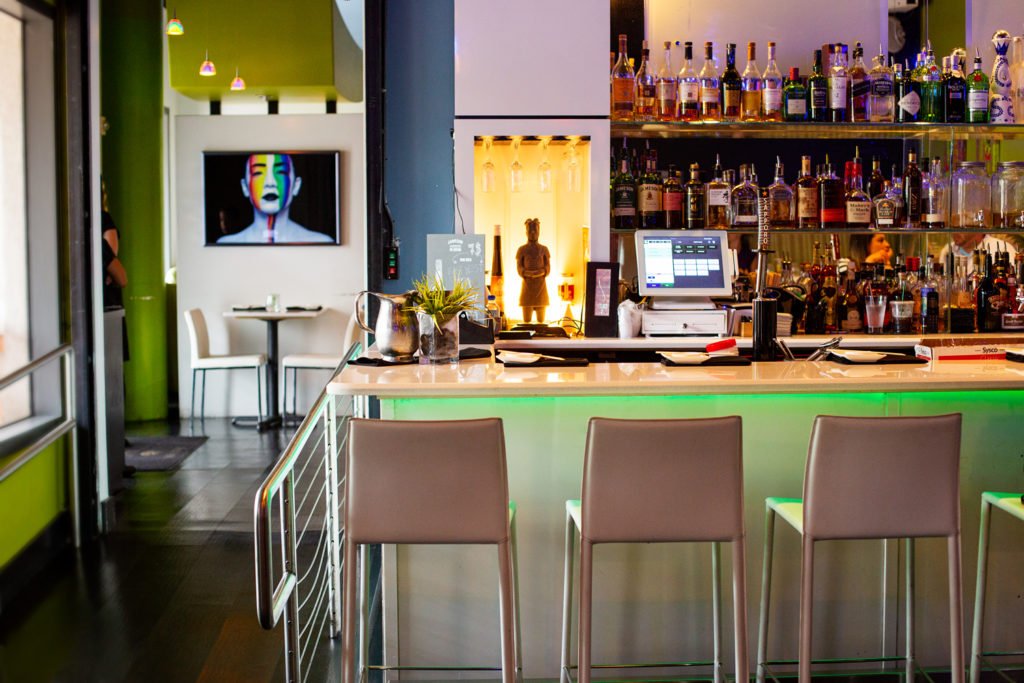 All images by Stephanie Patterson