By Chadia Calo
Chadia Calo was July's Couple at Large winner of dinner for two at Tapa Toro. The following blog is based on Chadia's experience. Scroll down to see editor's note and additional pics.   
Outstanding customer service is something my fiancé and I look forward to when we eat at a restaurant and Tapa Toro offered that and more. It is located in the heart of I-Drive 360 next to the Orlando Eye.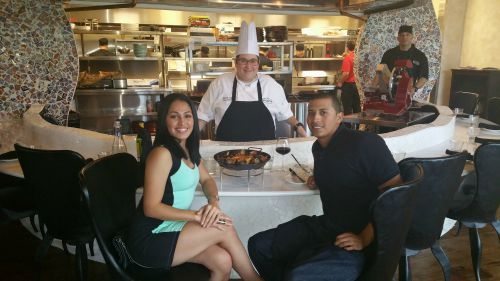 The restaurant's setup is very relaxed and welcoming to couples and families. When we entered, we were immediately greeted and sat at a table set for two right in front of the kitchen. They have a dancer that comes around and preforms a very traditional Flamenco dance that is completely breathtaking.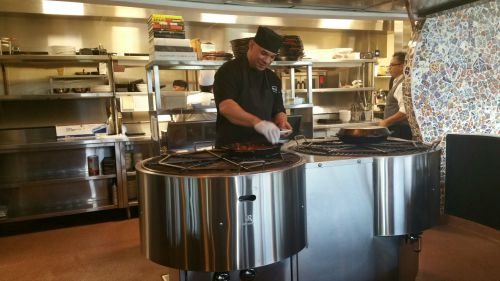 During the night, we had the opportunity to meet Chef Wendy and she gave us a brief and detailed description on how the restaurant began and explained the food that is served.
The food was fresh and filled with flavor. Each dish complemented one another very well.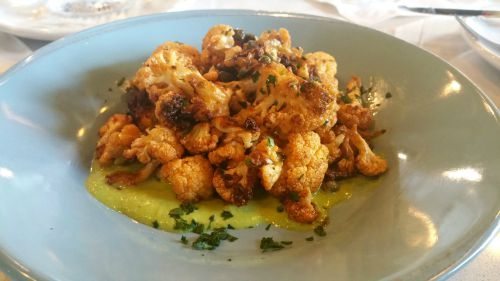 Tapa Toro is a fantastic place to go for a first date or just a family night out. If you are looking for place that feels more like home and the food is spectacular in every aspect of the word then you will not go wrong by choosing Tapa Toro.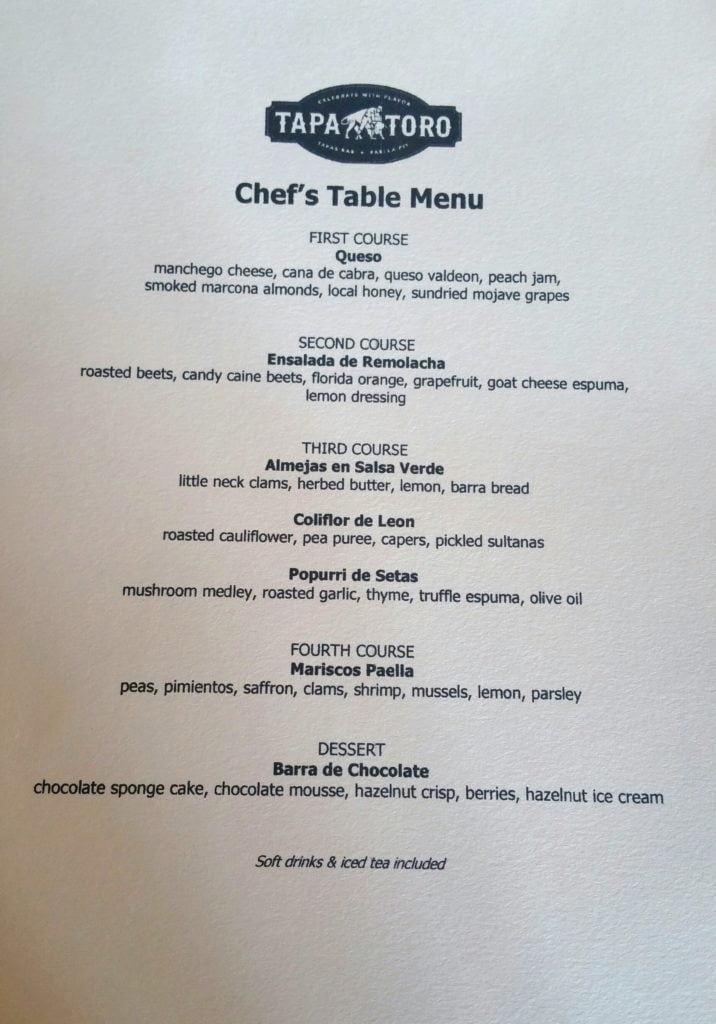 Tapa Toro
8441 International Drive, Orlando (I-Drive 360)
407-226-2929
tapatoro.restaurant
Open daily from 11am – 11pm (close later on weekends)
Note: There is FREE self and valet parking at I-Drive 360
EDITOR'S NOTE
We also had the chance to experience Tapa Toro during a recent media preview. Seated around the paella pit, an interactive, u-shaped space with views of the paella preparation, we sampled several delicious items from the menu.