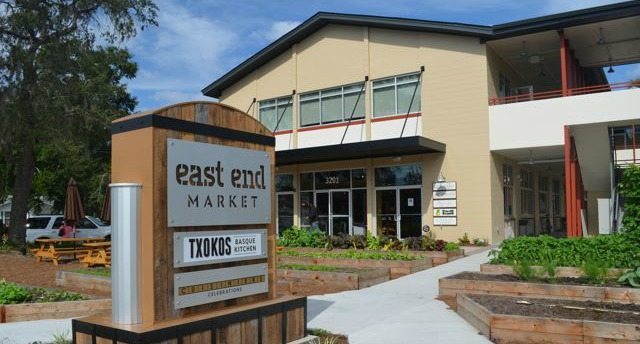 Date night is great… in theory. But for those of us with little people in tow, the logistics of child care can sometimes thwart the best laid plans. Enter East End Market with the perfect solution.
On Friday, August 22, the local food hub will be hosting Parents Night Out. From 6pm-9pm, Chef Emily and Chef Jes will captivate your brood with an interactive and hands-on event designed to inspire and engage budding gourmands.
While your little chefs are busy creating and munching, you'll be off enjoying some much-needed quality time. Here are some nearby places ideal for making the most of your three-hour escapade:
Within Walking Distance
The shops of East End Market
Txokos
Bikes, Beans & Bordeaux
Sushi Lola's
P is for Pie
Redight Redight Beer Parlor
Stardust Video and Coffee
Within a Short Drive
Seito Sushi Baldwin Park
Farris and Foster's Chocolate Factory (chocolate date night)
The Smiling Bison
Kabooki Sushi
Santiago's Bodega
Hawker's Asian Street Fare
Mills Brewpub
Firebirds Wood Fired Bar and Grill
Parents Night Out is designed for kids ages 6 and up. Cost is $35 for 1 child; $50 for 2 children; and $65 for 3 children. Register here.
*Register before August 12th for a $5 discount.