For most Orlando locals, it takes an hour or less to travel to The Shores Resort, a AAA Four-Diamond, beachfront resort located in Daytona Beach Shores. Just a stone's throw from the Atlantic Ocean and quietly tucked away from the more bustling Daytona Beach (about a mile away), the resort is an enjoyable yet affordable luxury complete with a full-service spa, poolside cabanas and oceanfront fire pits where guests can delight in making s'mores with the complimentary kits given at check-in.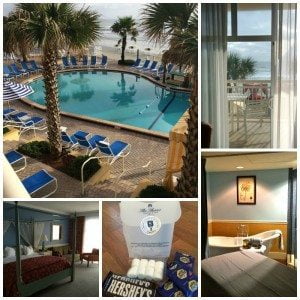 For couples with only enough time for a quick overnight, the following itinerary is suggested:
4pm: check-in and grab a tasty cocktail at the bar
5pm: take a stroll on the beach
7pm: plan dinner in nearby Ormond Beach, which is about 15 minutes away and is home to a slew of great restaurants. That list includes Fusion 43, where a new menu of crafty combos (such as Brazilian merged with Greek) is unveiled seasonally in the historic home turned high-class eatery. Besides seriously great food and creative cocktails, the restaurant's other perk is that it's right next door to a fantastic brewpub and outdoor tiki bar called Grind GastroPub, which serves as a fun little spot to grab a few libations before heading back to the resort.
10pm: enjoy a dessert of beachfront s'mores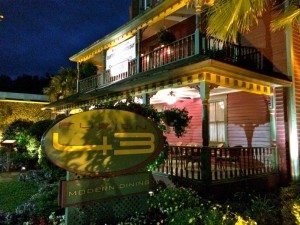 9am: order room service or enjoy a buffet breakfast on the outdoor patio with the roar of the ocean as your soundtrack
10am: check out, load the suitcase in the car, but hang out by the pool or on the beach for a few hours before heading back to reality.
Little Extras
Private dining experiences can be arranged in oceanfront cabanas for day or night, complete with personal butler service and multi-course entrées, as well as catered picnics for the beach.
The spa has a very romantic couple's suite where lovebirds can receive side-by-side massages followed by a candlelit soak in the room's claw foot bathtub infused with sea salts and rose petals.
Rates, which range from $90 – $200 per room/night, fluctuate throughout the month but the resort runs a lot of promotions. I highly recommended that couples sign up for the resort's email list. Unbelievable offers, including overnight rates as low as $69, are emailed out all the time. Click here for more info.