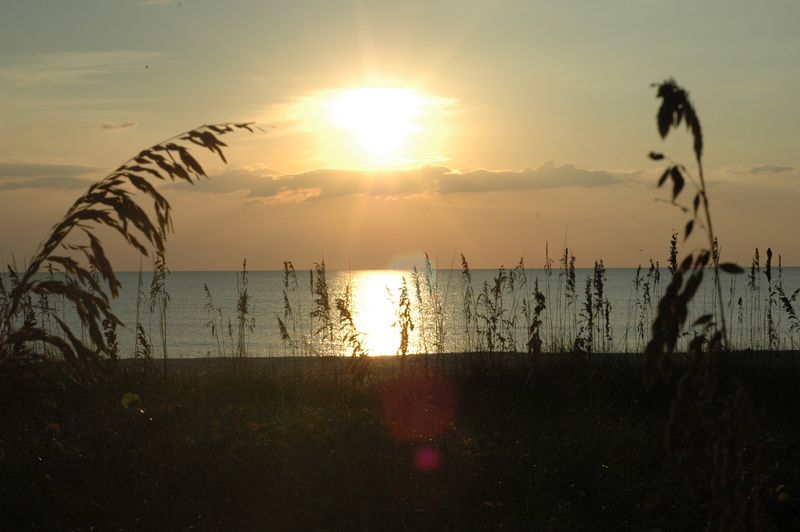 Time for a weekend getaway! We just got back from an incredibly relaxing 3-day escape to Casey Key near Sarasota (about a 2 hour drive from Orlando). Casey Key is quiet with a capital Q, but the beach is peaceful, the water is warm, and the sunsets are breathtaking each night. I also loved the handful of seafood spots within walking distance.
I recommend staying at the Beachcomber. This seven-room abode provides cottage-like accommodations with fully equipped kitchens. All your beach needs from umbrellas to towels to beach chairs are provided…. all you need is sunscreen.  Best of all, the price is right – rates start at $85/night. We stayed in cottage #5 which we loved. www.beachcombercaseykey.com
For more info about Sarasota and its surrounding islands, visit www.sarasotafl.org.
Have a great trip!